Best Free Online Video Stabilizer software In 2021
By Amy Nguyen
11/01/2021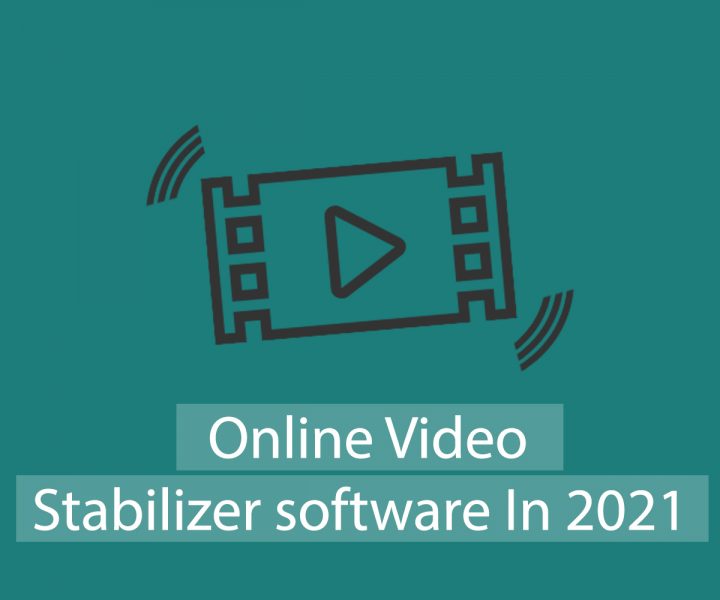 At BeatColor, we offer real estate video editing service and one of the common requests we receive from clients is stabilizing the videos. Most videos get this issue, even when videographers use a gimbal or tripod.
And in this article today, we would like to share with you about the best free online video stabilizer software recommended in 2021 so that you can stabilize your video in just a few simple steps.
What Is Video Stabilization?
Video stabilization is a technical term referring to improve video quality by adjusting undesired camera shakes and jitters when moving or panning. Video stabilization techniques will help to ensure the high visual quality of the video and smooth transitions.
Why Should Use a Video Stabilizer?
With the development of technology, shooting a video is just a piece of cake if you have a smartphone in your pocket. You can save any moments wherever you are and whenever you want. Besides, there are a lot of video editing software/apps which have been developed to support you create beautiful videos right on your phones as well. And if your videos get shaky because you are shooting on a moving bike, that is when you need a video stabilizer. It will help you to remove the camera shakes and jitters caused when you are moving or panning the camera.
There are a lot of choices when it comes to video stabilizer software. In this article, we will introduce some of the best free online video stabilizer software recommended for 2021
Best Free Online Video Stabilizer software
Deshaker is considered one of the best freeware video stabilization software for Windows. It is one of the filters of VirtualDub which performs most functions using filters. To use this software, you have to download VirtualDub, then add Deshaker filter on your videos and start stabilizing your video. Deshaker also allows you to make panning, rotation and zooming smoother.
Pros:
– Stabilizing the horizontal and vertical video jitters 
– Ability to detect and adjust the distortions 
– Reconstructing border to prevent edge flicker
– Using previous and future frames to fix the "black areas" caused by the stabilization
– Easy-to-use for beginner and interesting enough for advanced users with various setting
– Powerful stabilization optimizing with 2 separated passes
Cons:
– Using on Window only
– It is just a plugin to add into VirtualDub, so you need to download VirtualDub to support using this. 
If you are looking for a simple to use video stabilization software, Deshaker is a good start.
VideoPad Video Editor is well-known as a fully featured and simple video editing software in general and video stabilizer software in particular. Appearing with an intuitive interface, VideoPad Video Editor is easy for users to learn how to stabilize video and be able to start stabilizing video in a few steps.
Pros:
– Can work with different file formats including avi, wmv, .3gp, wmv, divx and more
– Offer over 50 visual effects and transitions
– Easily mitigate camera shakes and blurry objects with stabilization feature
– Offering  audio editing features allowing you to insert sound files to your outputs
Cons:
– Limited features with free version
For those looking for easy-to-use video editing software which can help them stabilize their videos, add text effects or compose and insert a soundtrack, VideoPad Video Editor is a wise choice
DVDFab Toolkit is not only a professional video stabilization software, but also a multi-functional video editing tool which includes 20+ image/audio/video editing functions such as conversion, trimming/cutting, accelerating/ slowing down the video, cropping unwanted outer areas, taking screenshots from videos, creating GIFs from videos for social networks, making videos from images, rotating videos horizontally or vertically, stabilizing video and a lot more.
Pros:
– A simple-to-use interface with multidimensional adjustments.
– Easily set the shakiness by sliding the bar back and forth.
– Fast stabilization processing with 10 times faster than the normal speed.
– Offering high-resolution output without watermark and losing quality.
– Batch deshaking unsteady videos in the blink of an eye
Cons:
– The free version of DVDFab tool is limited for Advanced techniques
DVDFab Toolkit contains all the basic functions you may need related to videos and audios. Therefore it is really a wonderful tool for those who are looking for a simple but multi-functional video editing software .
Tips for Stabilizing Videography
To reduce the time fixing stabilization in video editing process, you can make the source video less shaky by the following tips:
– Using cameras/mobile phones with digital in-camera effects and stabilization
– Using tripods/gimbals or stabilizer rigs
– Shooting with two hands
– Moving your camera slightly
– Avoiding changing settings while recording
Conclusion
Video is a great type of digital content marketing for any type of business nowadays. And only with a mobile phone which can shoot video, you can make a video by yourself. Combining with one of our best free online video stabilizer software, you can almost produce a professional video for your branding strategy.