It doesn't matter you want to bring your photography to the next level or you are looking for pro-grade tools. Investing in a powerful and capable laptop is money well spent, helping you with large uncompressed photos at ultra-high resolutions. Also, it can handle thousands of iPhone images.
Actually, you can do almost basic work for photo editing, such as cropping, resizing, and applying straightforward filters, on most current laptops. That's why you don't have to buy the most expensive laptops on the market to get a decent photo editing one. Instead, we recommend graphically-capable laptops that can support you with those basic tasks and some other advanced editing stuff as well.
It is an ideal laptop for photo editing to have a fast processor, plenty of RAM, and large storage. In addition, a quality screen with consistent color and contrast will help to create the best photos and protect users' eyes from strain and fatigue.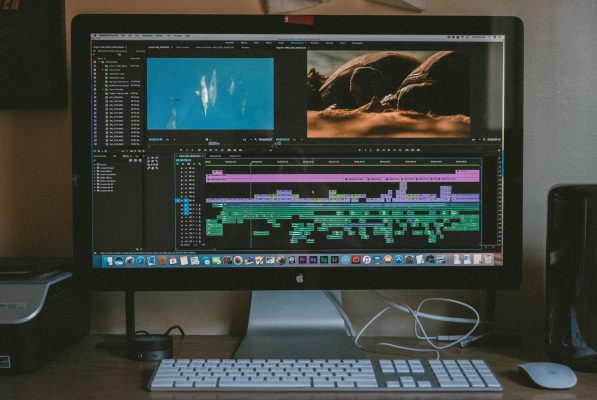 Below are the best laptops for photo editing…
This iconic Macbook of the big-name Apple appears at the top list. Especially it is the best choice if you are looking for an all-round laptop for photo editing. Although the later 16-inch is also highly recommended, the Macbook Pro 13-inch seems to be more preferable, appealing to more photographers.
Some features of this Apple laptop:
–   Besides the beautiful design that Apple is well-known for, it possesses a gorgeous screen making final images look wonderful.
–   The Touch Bar: along the top of the keyboard, a slim OLED displays context-sensitive buttons and shortcuts. It works well with photo editing software Photoshop.
–   The macOS software: this program which is often installed with the Macbook can support all the photo editing apps that are the most popular at the moment.
–   Strong power: there is enough power in this Macbook laptop to allow different photo editing tasks to process together.
This can be the best laptop for professional photographers. With outstanding features including photo editing and image manipulation, it is a dream for all kinds of graphics work. In addition, working as a workstation, Lenovo ThinkPad P1 is considered a real powerhouse with excellent graphics and processor performance. This makes this laptop go ahead any kinds of desktop computer.
One factor that can completely win any photographers, especially the ones working flexibly, is its considerably small size. With all those powerful characteristics, it is just 18.4 mm thick and 1.7 kg. s, its dimensions are much like a mini laptop.
Designed with this Lenovo-branch laptop is a four or six-core Intel Core i7 or Core i9 processor. Also, there can be an Nvidia Quadro P1000 or P2000 graphics card. Its memory can go up to GB and up to 4TB internal solid-state storage.
Configured with a 15-inch 4K color-accurate display, the ThinkPad P1 can handle 100 of the AdobeRGB color space. It is hard to find out this fantastic feature on laptops nowadays.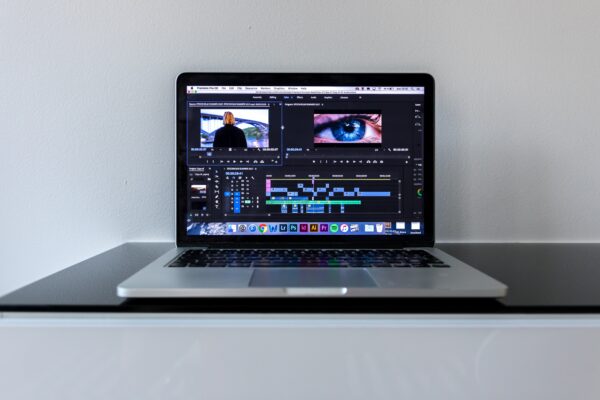 If you are familiar with a tablet or a traditional laptop, this option is definitely for you. It is a 2-in-1 laptop. You can use it as a tablet via a 10-point touch-sensitive screen. Also, it is still possible to use it as a standard laptop.
With an eighth-generation Intel Core i5 processor, this Dell brand laptop packs in great performance.it can work in dual mode. That's why it doesn't matter you are using in laptop or tablet mode, you can smoothly use any photo editing software and still have enough power for fluid manipulation, even on high-resolution images.
More importantly, with very good performance and a variety of great features, its price is far less than the most expensive laptop for photo editing. Therefore, you should definitely take it into consideration.
This convertible laptop owns an all-aluminium chassis with the availability of different colors, making its appearance very attractive. In addition, a great specification for your budget makes it a great choice for photo editing.
Comparing with Apple's Macbook Pros, the cost for this kind of laptop is much lower, but with a quad-care Intel processor and 8GB of memory, it can handle roughly the same processing power.
IPS backlighting technology supports wider viewing angles and brighter colors and a FHD resolution of 1,920 x 1,080.
The keyboard of Acer Swift 3 can work well to help its power do serious photography work without worry about the breaking bank.
It is also available if you ask for a 4K screen.
There is a smaller version. It is Dell XPS 13, but this 15-inch laptop is likely to offer user more great experience.
With the almost bezel-free InfinityEdge display, this laptop is superb. Also, you can upgrade Full HD resolution to 3,200×1,800 or 4K. Its XPS 15 range can make it overall better value than even larger laptops.
Moreover, Nvidia GeForce GTX graphics coming with all models is an important boost for the photography crops. If you often work on large images or RAW files, this laptop offers you all six-core i7 models as a minimum. That's why you can be sure of the performance.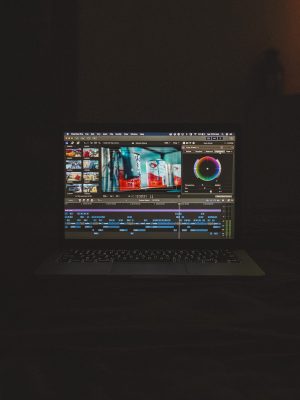 Laptop 100% Adobe RGB
Another factor that professional photographers and designers often base on to choose the best laptop for photography is Adobe RGB Color Space. The laptops with %100 adobe RGB Displays will help you to improve the accuracy and quality of your photos.
To simplify, a color space is all colors that your monitors can have. There are three basic colors, including red, green, and blue (RGB). All other colors on your screen are created by the combination of those three colors. Therefore, the more colors your laptop can handle, the more vivid and realistic photos are.
Here are some best laptops with %100 Adobe RGB: Gigabyte AERO 15 Classic-SA-U73ADW, Razer Blade 15, MSI P65 Creator-1084, and ASUS ZenBook Pro 15 UX580GE…
In conclusion, having the right laptop for photo editing is crucial for those of you who are a photographer or a graphic designer. A decent photo editing laptop not only meets the requirements of performance but also comes with a high-quality display.
Finishing editing your photos, you want to share them with huge photography communities, consider the best photo sharing websites in 2020.