Highly Recommended Tripod for Real Estate Photography
By Sam Phung
20/02/2020
It is undeniable that stunning photos play an important role in the real estate industry, so the demand for beautiful real estate photos has no sign of stopping increasing. For those who would love to follow this industry, a tripod cannot be missed. Every photographer should have this essential photography gear to make photos look perfect and sharp.
In this article, we would love to suggest the best Manfrotto tripods with their outstanding technical characteristics and designs, hoping that it might help you to choose the best tripod for real estate photography.
Some Criteria To Consider
– Being stable. For example, some wobbly tripods cannot ensure to create crisper images. In this case, you need to go for the models with more safeguards, making it easier to create long exposures for HDR composites.
– Being adjustable. It often leads to the best results placing the camera at the eye level. That is why you need a tripod with adjustable legs and an extendable center column if possible.
– Being precise. Although a good tripod needs to have stability, you certainly don't want the one that is entirely stationary. The ability to adjust the angle of the camera accommodates creative avenues and allows the best view to happen.
– Being durable. With the nature of the photography that the photographers need to move a lot, the overall durability of any kind of gear needs to be considered. They have to withstand occasional bump or scratch.
– Being portable. Shooting real estate pictures needs a great deal of moving around. It is not only bouncing from home to home by taking as much detail of the property as possible as well. That is why you have to experiment with different positions in each room and outside views. Therefore, the best tripod for real estate photography should be lightweight and easy to assemble.
Best Tripod For Real Estate Photography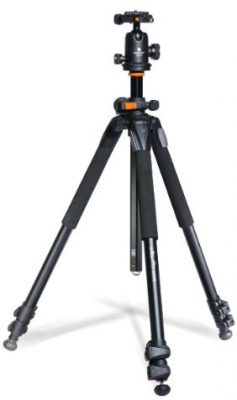 With its legs in just between 25°, 50°, and 80° angles, the Vanguard Alta Pro 263AB accommodates extreme low angle photography. That makes this tripod stand out from the competition as it is an ideal option for those of you who are looking for a flexible tripod.
Vanguard also owns an impressive build that can reach a maximum of 68", a remarkable height.
It can hold more than 15 lbs at a time and withstand even larger loads with its carbon fiber model.
One more strong point of this kind of tripod is that it can stay quite stable while you are working thanks to quick-flip leg locks and anti-slip spiked rubber feet.
Its central column can move from 0° to 180° with ease. It helps photographers to reach different angles and capture the best features of a property.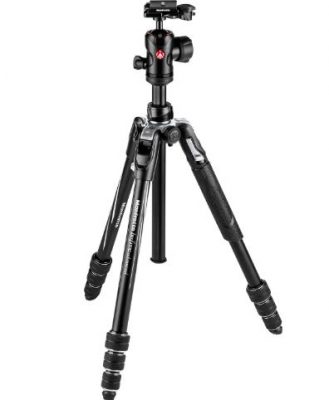 If you don't have any experience of buying a tripod, this can be a good choice. It is a product of one of the most prolific manufacturers in the tripod market so it is more likely to offer solid options for professionals in some disciplines.
This tripod weighs just over 3 lbs. This makes moving around to shoot real estate pictures easier than ever. At the same time, its small size allows it to fit inside a backpack or piece of luggage.
With the smart design, a locking ball head makes it very easy to have camera positions to be adjusted while you still secure your equipment to work safely.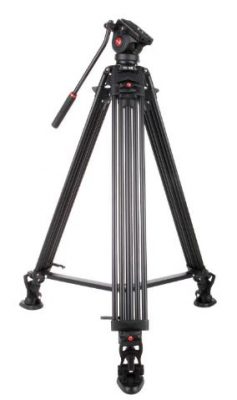 If there are panorama images included in your job, this tripod is an excellent option. It has a fluid drag head that can pan a full 360°.
It has a wide tilt range between -75° – +90°, allowing photographers to get unusual and hard to attain angles. Besides, it has one of the greatest height ranges of the pack (33"-74").
For the feature of durability, VX-18M is very competitive thanks to its aluminum alloy body.
With a metal mid-spreader, there is not a lot of shaking that leads to the blurry final images and there is a need for a lot of editing techniques later on. Also, rubber horseshoes attached to the feet makes it harder to skid from the slipperiest surfaces.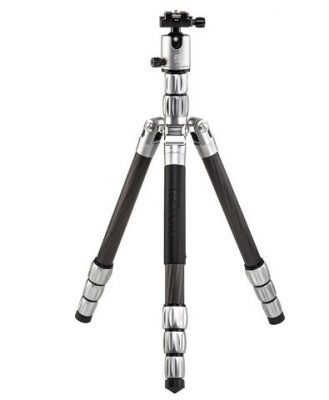 This tripod with its carbon fiber and aluminum models is an excellent choice for photographers with various needs.
One of the most important factors that real estate photographers often put a lot of appreciation is the balance of strength and portability. Although this tripod is just less than 5 lbs, it can withstand the weights up to 26.4 lbs. With this favorable weight, MeFOTO Globetrotter could be a great option for photographers who often work with videography and this makes the video editing process much easier and more beautiful.
The Q-series Ballhead coming with a bubble level will ensure the balance no matter what gear you use.
You might get impressed by the MeFOTO's legs which can be locked one by one. That is perfect if you work on uneven footing. In addition, they can be inverted and folded backward, so they can work well for any kind of compact storage. Its smallest level is just 16"!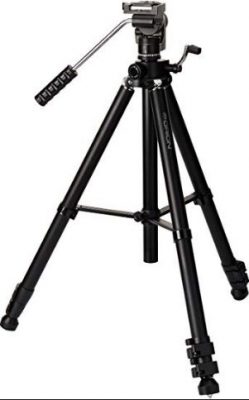 This is one of the most inexpensive tripods that you can find but is still a heavy-duty tripod that can fare well in the field.
It works in a sturdy and stable way because it has a tribrach center and rubber-spiked feet. And with lever locks and graduated marks, the setting up becomes much quicker and easier.
Another feature that makes Orion 5378 an appealing option is the fluid pan head with adjustments knobs. Then, the movements along two separate axes are smoother and controlled.
Also, its extended height can reach 72" that can help cameras on this tripod can rest at eye level for almost all photographers.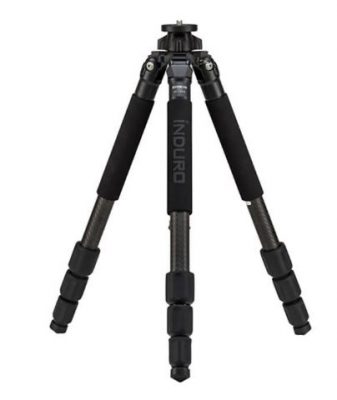 With just 3.5 lbs, Induro CLT204 can withstand an impressive load capacity up to 35 lbs. Furthermore, its height can vary a lot, ranging from 12.6" to 5 feet. It is because of 4 separate leg adjustment segments.
When you buy this best tripod for real estate photography, you are given a tool kit to make quick adjustments and a shoulder to carry bag so that the device becomes much more portable.
Owning both rubber feet and stainless steel spikes, Induro CLT204 can change according to the situation you are working in.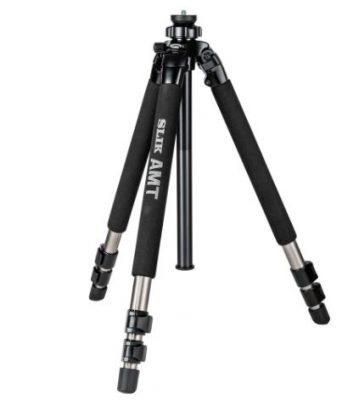 The outstanding feature of this tripod is its legs that are made by combining three different elements including magnesium, aluminum, and titanium alloy. That is why the tripod's weight is reduced, but its strength and integrity are still maintained. Pro-700 can reach the tallest height of 75".
The 3-way pan-head coming with a quick release makes the transferring from tripod to handheld very easy.
In conclusion, sometimes, post-processing can help but it is still a good idea to have a tripod. Choosing the most suitable tripods doesn't mean to buy the best world tripod. It depends on the characteristics of the area you are working in to decide. Don't forget to consider the best tripod real estate photography field suggested in this article as well.