You are using Mac and you are looking for an application to edit your videos. You are surprised at the huge variety of video editing software for Mac in the market today. If it is the case, this article is for you. In this article, you will learn about top 5 best video editing tools which are best suitable for Mac users.
Best Video Editing Software For Mac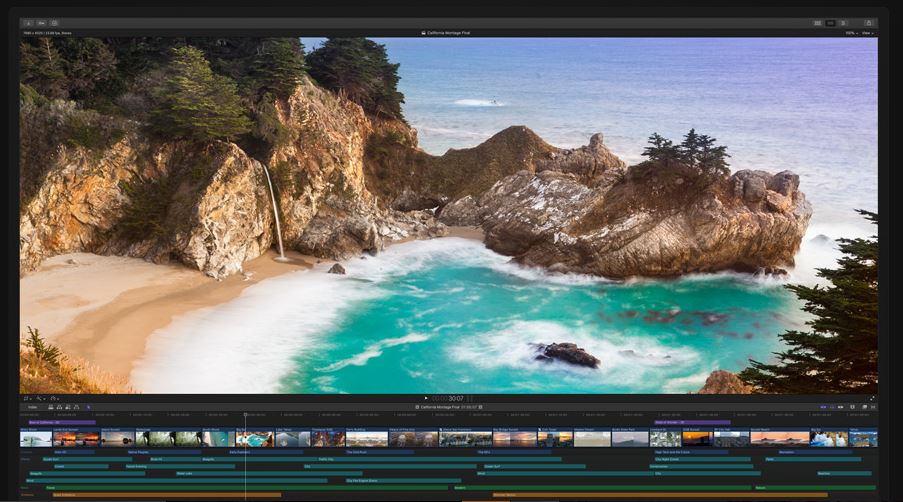 The very first name listed is Final Cut Pro – a Mac-only video editing software which offers all the basics and plenty of extras allowing to create your videos/movies in your own way.
Key features:
– Advanced tools for 4K, HDR and 360-degree video/audio editing, motion graphics, and fast delivery
– Built on 64-bit architecture for handling heavy and complex projects and add more effects.
– Built-in tools for removing background noise and optimizing sound levels
– Ability to integrate with dozens of external tools for extendable workflow
With the similar interface like iMovie, Final Cut Pro offers basic manipulations for Apple's entry-level editor such as drag and drop things to the timeline. Besides, a huge selection of tools for editing and timeline, trimming, effects, audio enhancement, color correction, closed captions, multimedia management, and project workflow is available for pros to master their videos. Final Cut Pros even allows you to integrate dozens of third-party tools, devices, content, and plug-ins into it to optimize UE (User Experience)
Final Cut Pro supports wide range of video, audio and image formats allowing you to import, share, and edit videos from a variety of cameras and devices. And then you can use its default export menu to create files for DVD, Blu Ray, social media platforms and Apple devices or even streaming services, like Vimeo and YouTube.
Final Cut Pro X comes with a 30-day free trial for you to test it out before making a purchase at $299.99 (one-time payment). The price is quite expensive but it isn't a bad value and will be worth it if you take advantage of all its features.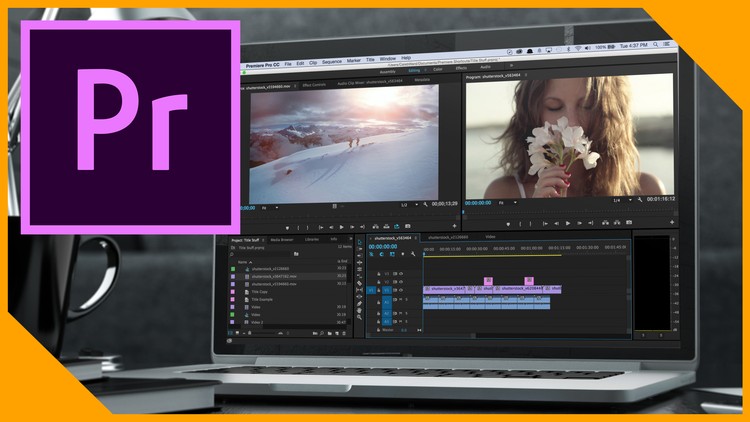 With non-linear interface and an unrivaled system of working tools as well as a powerful feature set, Adobe Premiere Pro – is a great video editing software for both professionals and amateurs. It supports all types of formats and platform, making it an excellent platform for filmmakers, videographers, TV editors, and YouTube content creators.
Key features:
– Adaptive Design with non-linear interface
– Simultaneous Video Editing
– Immersive VR Support
– Multi-platform, multi-format supported
Being a product of Adobe, Adobe Premiere Pro can integrate with its sibling Adobe products like After Effects, Audition, Photoshop, InDesign, and others, for a smoother workflow. In addition, this tool is also part of Adobe's Creative Cloud allowing you to access online from any connected device.
Besides being well-known with powerful tools for more than just video editing such as precise color grading, motion graphics, and animation, instant audio improvement, …, Adobe Premiere Pro is also very good at satisfying their users. They constantly update product with new features allowing their users to work conveniently with maximum performance and efficiency. It offers rulers and guides for the precise layout of clips, text, and graphics, new Freeform view for organizing and viewing storyboard and media files, auto-Ducking for adding ambient sounds into your audio mix, and a dozen other enhancements on audio and video.
To use Adobe Premiere Pro, you have 4 options which is designed for a separate group of users: for individuals, business, students, and schools. The price plan is different from each option. For individuals, the price is $29.99/month or $239.88/year. Of course, you will get 30-day trial before purchasing as well.
iMovie is an Apple's novice-oriented video clip editing tool which offers simple way for beginners to create high-quality movies from videos shot on an iPhone, GoPro action cam or high-resolution videocam in one place.
Key features:
– Free video editing tool for macOS and iOS
– Trailer feature allowing convenient drag-and-drop action for editing video with no editing knowledge
– Simple to use with intuitive features and Final Cut Pro-alike interface
– Fast rendering and easy sharing feature
Using iMovie, you will be able to edit your video with color balance and correction, cropping, stabilization, volume, noise reduction, speed, and special effects. Besides, iMovie app also allows you to transfer images or videos shot from your iPhone automatically to iCloud Drive. Then you can download them to your Mac or iPad to add music, transitions, and fades, special effects, and other final touches to create your completed video.
Being a zero-cost solution , iMovie is absolutely a powerful video editing software for Mac computers. It allows you to edit movies at up to 4K and 1080p and 60 fps with more than 30 different video filters and 20 different audio filters. Besides, iMovie also let you modify the speed of the video or even change the background and add or edit audio elements.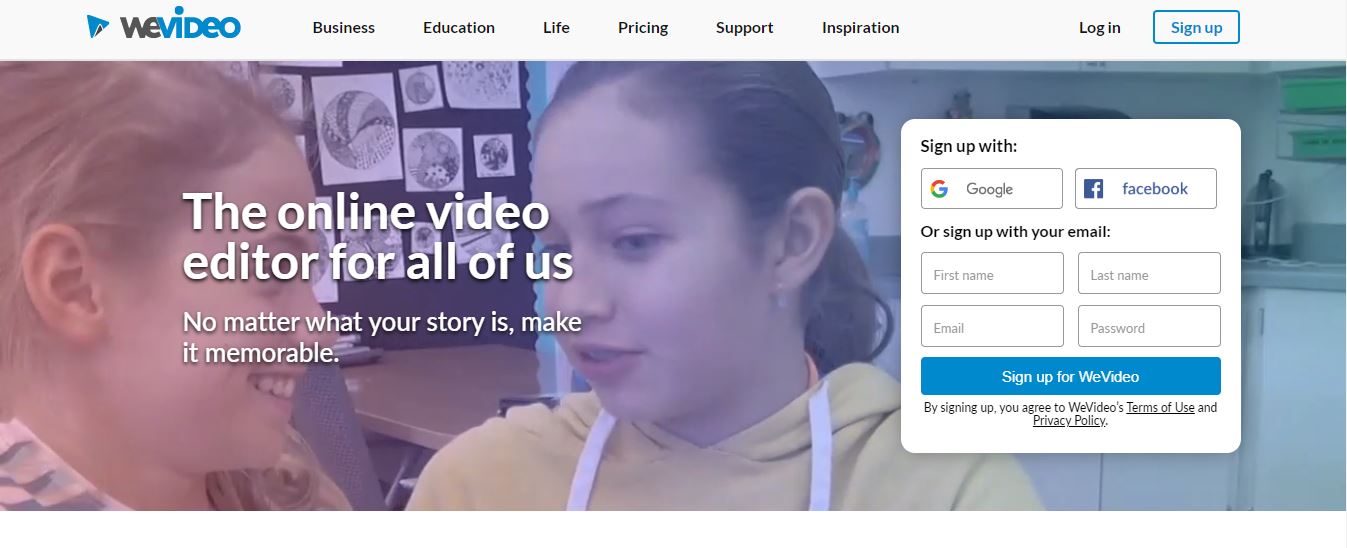 WeVideo is a powerful web-base video editing tool which is compatible with multiple formats and multiple platforms, including Mac, PC. Being a cloud-based program, WeVideo makes the work easy to invite other people to upload additional footage and edit your current work.
Key features:
– A ton of stock footage and images to choose from
– Premium quality editing features with 600 video, audio, and video formats supported
– Provides file and media management, collaboration, and sharing tools
– A numerous color correction tools: Brightness, Contrast, Saturation, Hue adjustments
With flexible compatibility, WeVideo allows you to control over all the tools for video editing anywhere on any device. Moreover, you can create your video in minutes thank to the help of Jumpstart technology which allows starting to edit the video without waiting for it to upload.
WeVideo offers users a rich selection of soundtracks and thirty effects including dream, emboss, blur, sharpen, and zoom, and over 50 kinds of transitions to speed up your video creation.
WeVideo comes with a free version and four paid-for bundles for individuals and businesses. The free version has some drawbacks such as the maximum resolution of your videos is only 480p for video editing. While the paid versions that starts from$9.99 monthly, give you more chance to access more advanced tools.

DaVinci Resolve is powerful all-in-one video editing tool which combines tools for 8K editing, visual effects, color correction, and audio editing in one system. It offers multi-user collaboration feature which allows members of a post-production team such as producer, director, video and sound editors, graphic artists, and others to easily work together on completing the project
Key features:
– Affordable high-end video/audio post-production platform with advanced features
– Ease of use with a substantial learning curve
– Fusion intergation for creating photo-realistic visual effects, motion graphics and title sequences.
– Over 250 tools for compositing, keying, compositing, rotoscoping, text animation, etc.
If you are looking for tool which can create cinematic results, DaVinci Resolve is the ideal choice as it is considered a complete color grading program for film and video editing
DaVinci Resolve offers a free version and a paid version. With free version, you are able to use all the basic tools such as visual effects, audio enhancement, motion graphics, and, color correction,… For paid version at $299, you will have chance to use 3D tools, special effects, and collaboration capabilities.
Reading reviews on these applications can give you a base knowledge of each product. To have best decision on which one is suitable with your need, you need to have real experience. And luckily, all the applications offer free trial for you to test them out. Making use of them to have your deep understanding of each software. Of course, you can not have enough time to test all the tools, and we hope that these 5 best video editing software for Mac can be a good start!
If you do not have time to edit video on your own, outsourcing video editing service is not a bad idea!