How To Photoshop Fire In Your Real Estate Photos
By Amy Nguyen
27/11/2020
Your real estate photos which can convey the warmth and coziness definitely will be able to attract more clients. Understanding that, many home sellers want to light up the fireplace to create those feelings. If you want to photoshop fire in your real estate photos too, follow the below steps. 
Step 1: Preparation
You need to prepare an interior photo featuring a fireplace unit and a high-resolution image of flames.
Here are some samples of fire frame we usually do to insert into clients' photos

Step 2: Open both photos in Photoshop
On the photo with the fireplace unit, you start creating path for the fire by using Pen Tool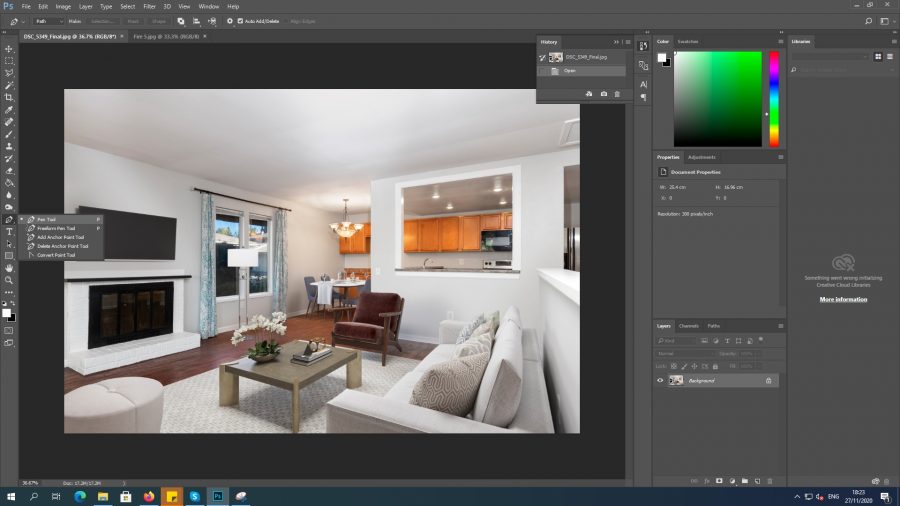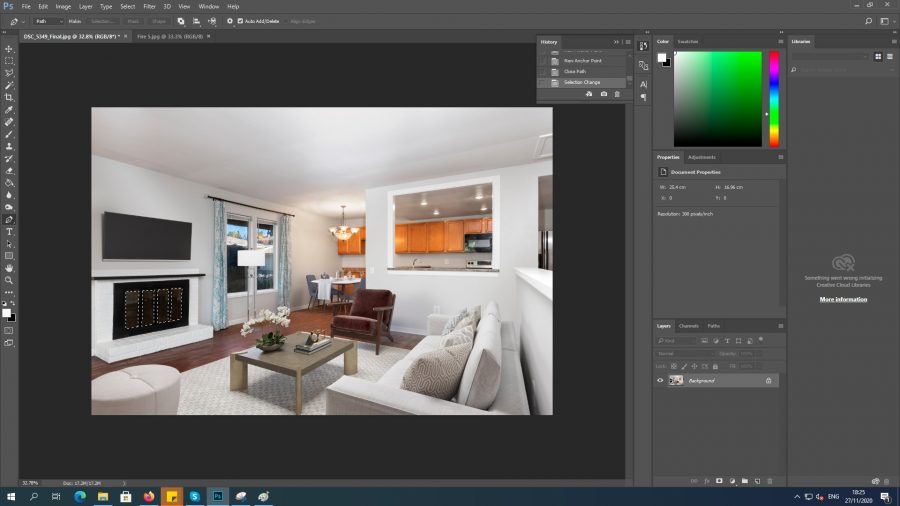 Then, you copy the fire flame which you want to add to the fire by using Ctrl + A, then Ctrl + C.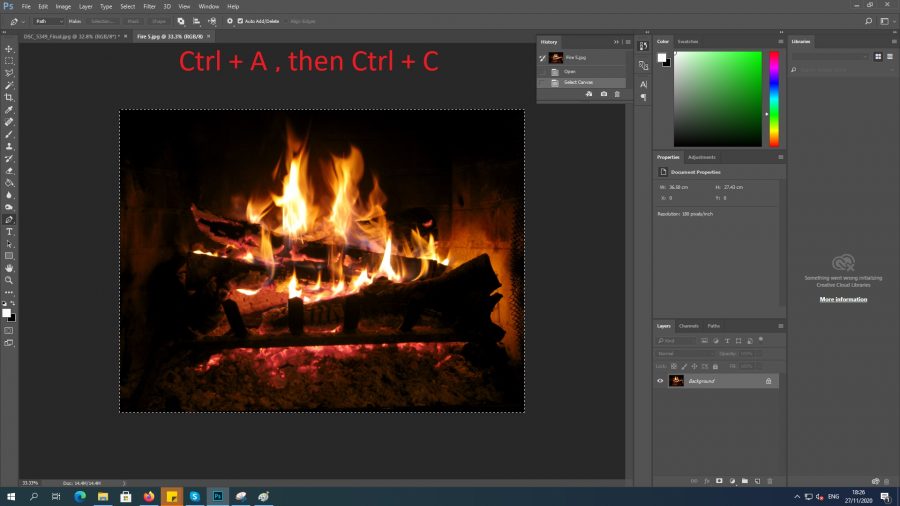 On the interior photo, you use Alt + Shift + Ctrl V or you can click to Edit on the top bar, choose Paste Special, then click to Paste Into
Now the flame is in the fireplace. What you need to do now is resizing and fixing the perspective to make it natural. You can use Ctrl + T , then click on right mouse, and choose Distort to drag the flame to fit the fireplace.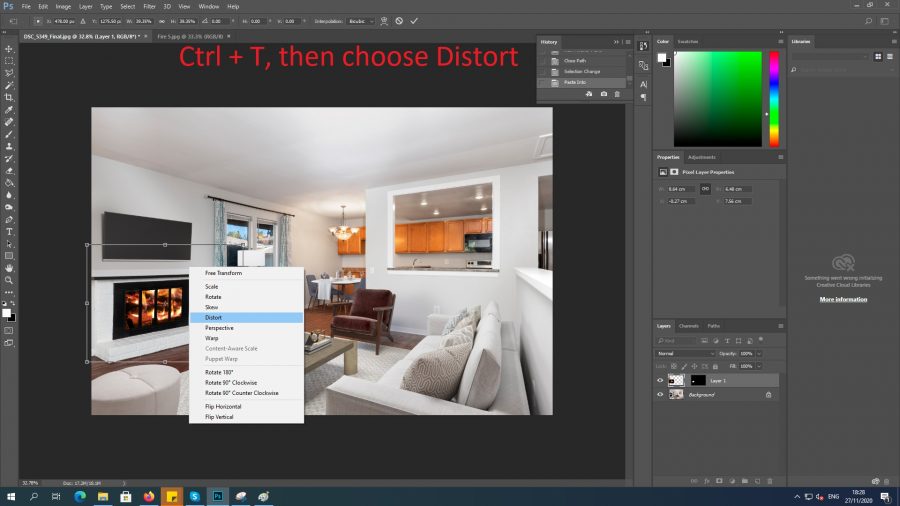 Step 3: Using Screen Effect
The flame is in the fireplace, now you create screen effect by changing blending mode from Normal to Screen and fixing the capacity to 80%.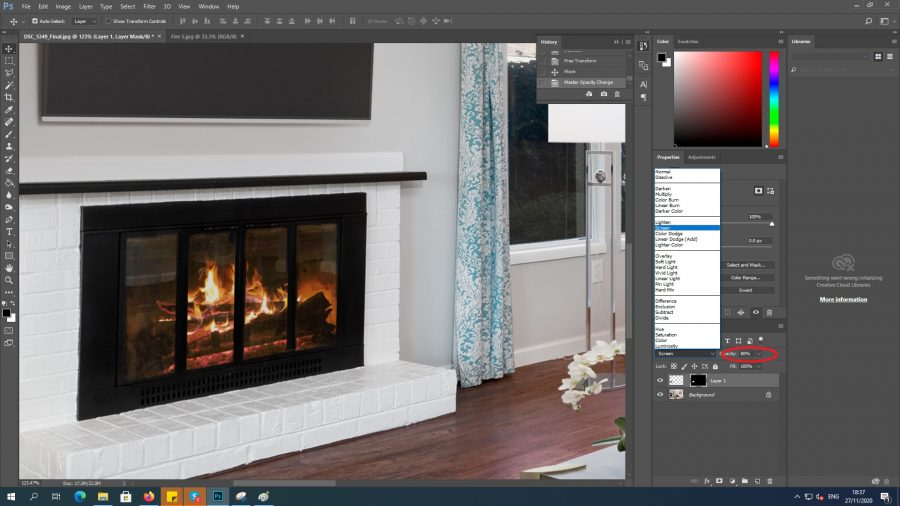 To make the flame more natural and get rid of the fire image's sharp edges, using a Brushing tool. You can adjust the hardness to 0% and remember to set black background.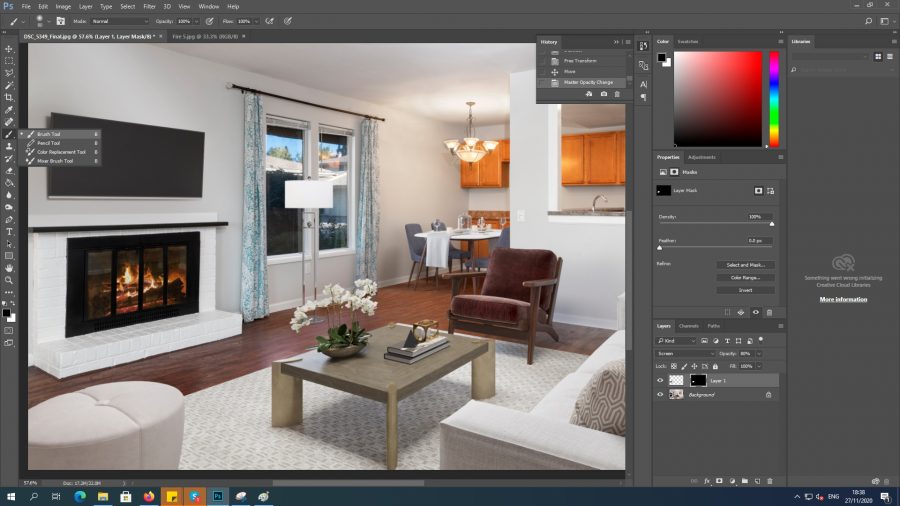 Here is the result.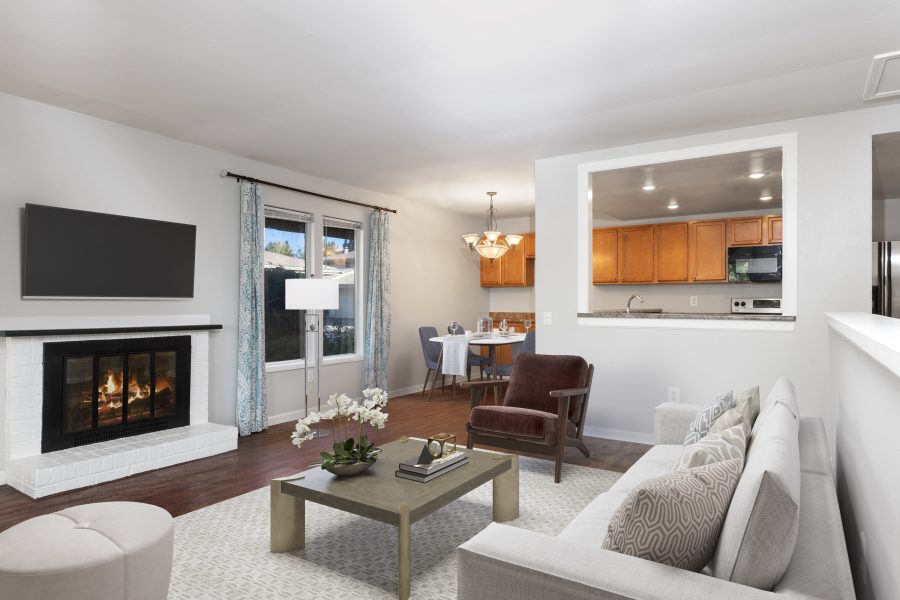 The process to photoshop fire is similar to TV screen replacement. It is quite simple and easy if you spend time practicing. In case you are too busy, outsourcing real estate photo editors can be a great ideal. They can deal with it professionally and send it back to you very quickly. If you need to find someone, BeatColor is here to support you. We are one of the best real estate photo editing companies in Vietnam. Sending your photos to us, you will be assured to get the top-notch quality in the world. Not only adding fire to the fireplace or replacing the TV screen, we also do adjustments such as color correction, vertical adjustment, sky replacement and so on. For more information, please contact: cs@beatcolor.com
Thank you for reading our article!