Top 10 Amazing Photoshop Plugin For Real Estate Photographer To Lean On
By Ly Bui
26/05/2022
Photoshop plugin for real estate photographer makes their job easier. Leaning on extensions allows them to take advantage of the latest technologies to enhance the speed and quality of images. 
Many add-on recommendations in this post assist real estate photographers in not only producing captivating images but also doing graphic design. Let's check it out.
Inevitably, it is common that cameramen usually capture many unfinished properties. Most cases are the floor incompletion or household appliances missing. Once such kinds of problems come from, PixelSquid 3D is the photoshop plug-in you need!
The amazing and innovative add-on, Pixel Squid plugin offers you a diverse growing library of millions of creative and design assets. Its advanced feature allows users to rotate the object in Photoshop to find the perfect angle like a virtual 3D space! Additionally, you can also manipulate objects with lighting and shadows. Like with other free photoshop add-ons, its free version gives limited choice for users.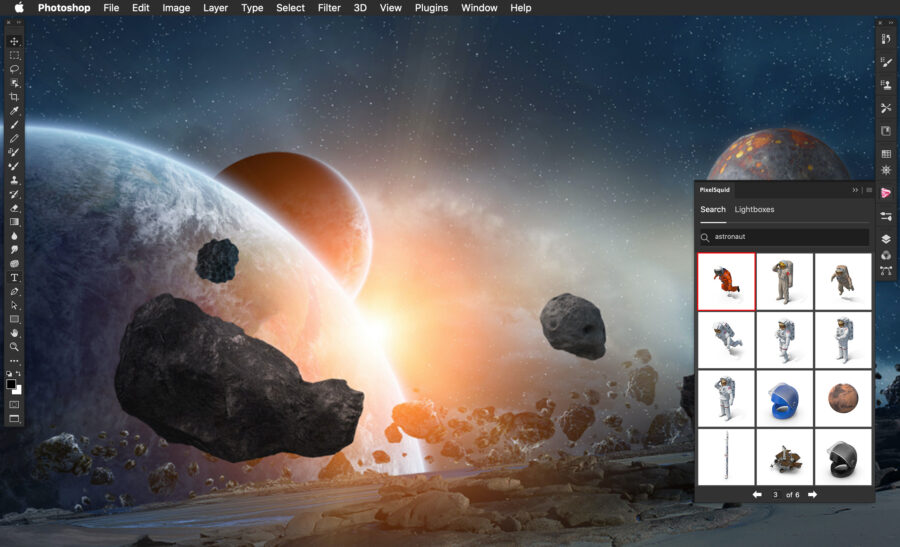 This great adobe extension serves as the ultimate diptych, triptych & tech automation tool. This open-source gives users flexibility in changing the background color, corner style, border design, etc. Particularly, the wide range of custom templates makes it easy for you to modify to your needs.
Designing a real estate brochure becomes easier with the development of Pathfinder. The photoshop pathfinder comes in handy to create a new shape from the existing shapes by dividing, trimming, merging, cropping, outlining, minus backing them together. Originally being only available on Adobe Illustrator, this extension is now over on Photoshop.
Composer makes designer's jobs easier thanks to updating multiple layers with one click. It allows you to make necessary adjustments on the specific layer without affecting the other layers. Composer is compatible with Photoshop CS5, CS6, and CC. With this powerful plugin photoshop, you can update layer style, update position, update visibility, and update all.
Undoubtedly, camera raw is one of the best photoshop plugins free for real estate photographers. It functions as uploading raw images directly from the camera to photoshop. Additionally, you can manipulate images by contrast adjustment, photo sharpening, white balance, and tonal range adjustment.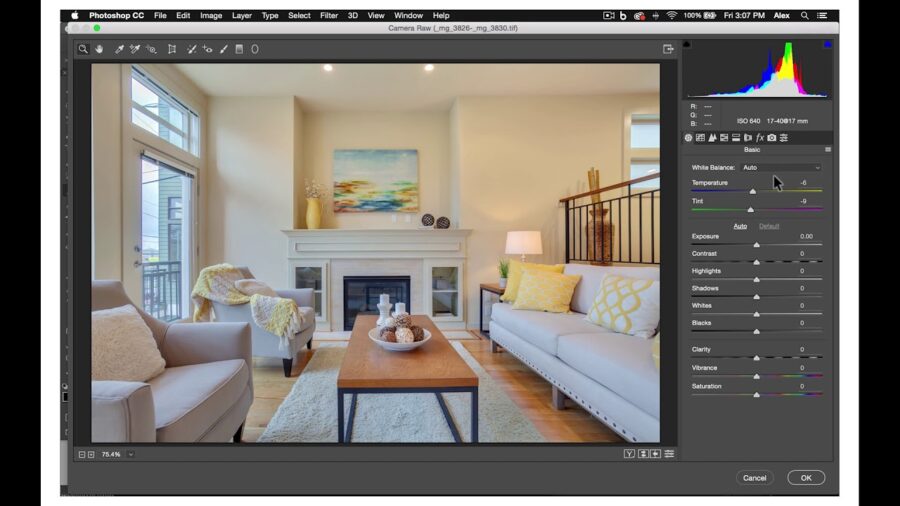 If real estate photographers are struggling to find a photoshop hdr plugin, the HDR sharpener tool is wonderful to tighten up an image. It is particularly useful in dehazing details and fixing out-of-focus images. This essential real estate plugin is available for both Photoshop from CC-2014 or newer and free FX Box.
The white balance and highlight recovery plugin are handy to neutralize color casts and recover highlight details. It falls on the most popular photoshop plugins, which real estate photographers can also rely on to produce creative effects like enhancing or removing the warmth of the photo.
Composition grid plugin generates a grid based on rule of thirds, golden ratio, dynamic symmetry.. Composition grid plugin is unskippable, particularly in real estate photography thanks to its importance of perspective and ratio.
One of the best paid photoshop plugins we highly recommend is the unwidely known technique. This highpass sharpen photoshop plugin is wonderful for professionals to control the dramatic level and the size of the highpass frequency.
This photoshop texture plugin is designed to create textures and borders, which range from realistic and organic to design-appropriate. The procedural textures are perfect for natural images like smoke, fire, clouds, and marble. The many palettes for lighting, layers, fractal noise and color gradients are the building blocks of your textures.
Wrap Up
We hope you find the post on the photoshop plugin for real estate photographer useful. The remarkable value of photoshop extensions is the high compatibility over platforms. Particularly, it is getting your jobs easier and more professional.
If you find it hard to become a expert in utilizing software, why not to try real estate photo editing outsourcing!