Top Real Estate Photo Editing Apps – Recommended By Professional Photographers
By Ly Bui
17/07/2021
Photo editing apps have become more popular than ever before. Whether your photos are portraits, panorama photos, ect,…the apps work fine for you. Quick edit and small photoshop technique requirements make Photo Editing Apps usable for anyone.
Editing real estate photos by Real Estate Photo Editing Apps doesn't make any exception. Its superior features such as fast speed & ease of use while producing eye-catching looks makes Real Estate Photo Editing Apps extremely popular with photographers, realtors, brokers,…
This nice post presents you the most outstanding Real Estate Photo apps. Continue reading and finding the best apps suitable for your needs!
Top Real Estate Photo Editing Apps
Snapseed is the top downloaded app available for Android & Apple users. It is particularly developed for any photography interested user, who will be enjoyable to twist images through some clicks. It comes with dozens of tools & filters and integrates with raw & Jpegs files.
If you are a realtor or photographer looking for state of art to enhance your photography by your own style, which looks more artistic than the online realtor's image giving back to you, Snapseed is the right app for you. You also find this app extremely useful to enable a tap away from sharing it on Instagram, WhatsApp or save it into your photo.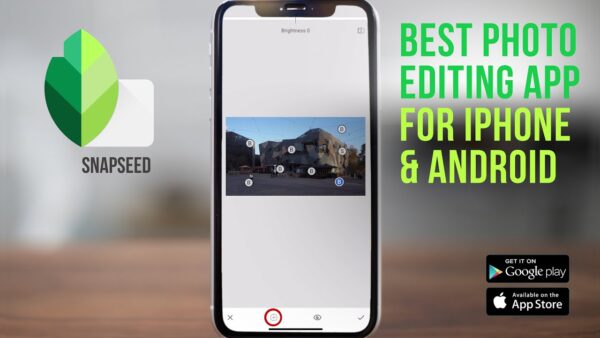 If 29 filters of Snapseed still limits your creativity, VSCO would be an amazing alternative, especially for any one loving vintage looks. Unlike other apps producing "overfaked" photos, which is the result of overpowering, VSCO filters are subtle. This handy editing app creates soft, undersatured edits. Such subtle filters are perfect for real estate photography. The reason is manual merging easily leaves the color off.
Taking the VSCO app, you would get the free-download version offering 10 free filters and a set of photo editing tools. It also comes with an annual subscription fee of US$19.99 a year. The paid version allows you to enjoy over 200 filters, and so many additional editing tools.
Either Snapseed or VSCO are enough for editing. So, do you need once more apps installed into your phone? We would answer "Yes" and TouchRetouch is the additional app we recommend.
In Real Estate Photography, it isn't rare that you usually encounter unexpected items such as internal cords, wrinkles on the bed sheet, debrics on grass or floor disturbing the view….TouchRetouch is what you need to remove them
Declutter Retouching on TouchRetouch doesn't require any effort. Just by using a brush tool or lasso to select the area that you want to remove then hit the Go button. After a few seconds, a perfect image is ready for you to share.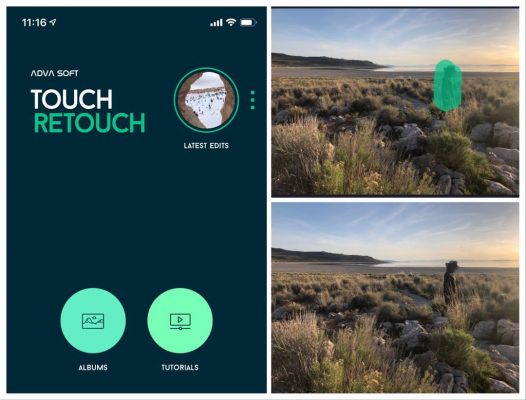 Conclusion
Real Estate Photo Editing Apps are certainly getting more powerful & efficient tools in modern life. Friendly-user interface and ease of use save a lot of time for users while still getting stunning results. We believe that the three above apps are perfect choices to enhance your photography.