How To Make Use Of Real Estate Social Media Posts Wisely?
By Ly Bui
29/05/2021
How to create your Real Estate Social Media Posts effectively and have the best social media account to take your business to the next level? There is no specific formulation to build your brand on social media platforms successfully. However, always keeping up with algorithms, which each social media platform is using is a wise method if you want to stand out from the crowd.
This concise article provides you with crucial techniques to get more engagements, especially carving your own image into your clients' eye. Such crucial techniques will be applied into Real Estate Social Media Posts.
Let's check it out!
Key Factors For Successful Real Estate Social Media Posts
Which Platform To Use?
Three powerful social media platforms Realtors, Brokers,…can focus on are the giant Facebook, Instagram and LinkedIn
Facebook: With roughly 2.85 billion monthly active users, Facebook is the biggest social media platform. Its algorithm favors interactive posts. So, using compelling content along with images and video in any post is the key for you to connect with your audience.
Instagram: Instagram is an advanced social media platform, which is especially designed for mobile users. To make your post alive, it is a must to embed a catching-eyes photo or video along with the concise caption and hashtags. Amazing tool like Canva can help you get graphic images.
LinkedIn: LinkedIn is a powerful social media platform for you to build a business network and showcase your brand reputation.
In our point of view, we highly recommend Facebook and Instagram as the powerful channels to boost brand awareness, drive new business and delight followers.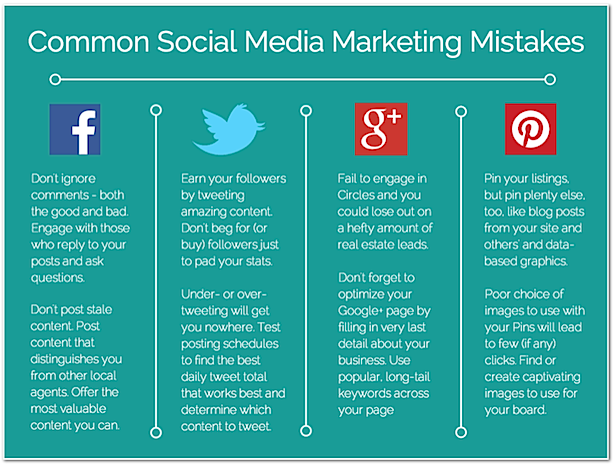 What Should We Do On Real Estate Social Media Posts?
Creating an thoughtful post to generate engagement
If you repeatedly show new listings on social media, you are going to lose interactivity between you and your potential homebuyers. It easily makes viewers quickly scroll through your post as they are too familiar with what you are going to present in the post.
Rich and various content for real estate social media posts is a must. Sharing tips, educating, and entertaining your target audience or even something more personal is much more beneficial. Raising questions or calling to action is also an useful way to get your post more attention in your clients' new feed. The more responses your post gets, the higher visibility of the post in people's News Feed.
Facebook tweaked its News Feed algorithm, which ranks the Real Estate post with an embedded video. This new algorithm doesn't only take into account the number of Likes, Shares. It is based on the actual time of viewers. Facebook also provides analytics for you to know how your video is good and which part of video content is the most interesting. Let's make sure that you invest your time to create the video content and its image. By doing this way, it helps reach the quantitative amount of clients as you want!
To create an engaging post on Instagram, your post needs to feed your audience's eyes. It means that it has to offer an aesthetic look. The win-win algorithm of Instagram also requires that you and your audience have to interact with each other.
Finally, besides thinking over and over about the content, you shouldn't skip the real estate video editing & real estate photo editing step to get the perfect appearance in front their screen.

Responsiveness
Both Facebook and Instagram use engagement as a primary factor. The faster you respond to your commenter, the higher chance other people could see your posts.
Time to post
Time to post is obviously as important as the content. The Posts on the Page Insights in Facebook allows you to track "When your fans are online". From this data, you could schedule time for your posts accurately to approach your audience as much as possible. Posting at the right time increases engagement for your page. Finally, it certainly has a higher chance to reappear at people's Newsfeed without investing ads fee.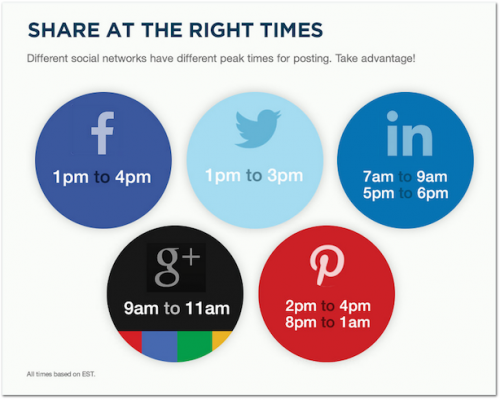 Hashtag
The power of a hashtag is that it allows your post to be searched by the exact audience, who is looking for that particular subject. It opens the chance for you to reach potential clients. This page gives you many ideas for the most used Real Estate hashtag 
Others Things:
-Livestream, creating a post for gift away, home of the week, Promote Your Customer Reviews, Post Facebook and Instagram Stories
-Facebook & Instagram Stories: Facebook and Instagram Stories appear on the top of the App's New Feed. The stories are getting more powerful to capture your followers' attention. People love creating their own stories to connect with everyone. So, let's use stories creatively to get more engagement with your account and show your listings wisely.
-Using the 80/20 rule can be a golden rule for social media. Posting 80% of your content about lifestyles, customer interests, and other updates. Only posting 20% of your content about you and your listings. This keeps your social media engaging.
-Social media is powered by people. Let's take advantage of your real estate agent networking to keep your posts more engaging. They can together support, like, comment sharing, retweeting one another's content. Finally, it creates a massive social synergy that can get them trending.
What Shouldn't We Do On Real Estate Social Media Post?
Promoting your listings too frequently
Instead of this, let mix different contents such as livestream, creating a post for gift away, home of the week, promote your customer reviews, post Facebook and Instagram Stories ,ect
Don't Oversell
Overselling pushes your audience too far away from you. The reason is who already followed you, are rarely interested in the new listing.  Let's try paid-social, which assists you in targeted advertising to a specific audience. 
Appearing on social media platforms is too thin
By leveraging your time wisely on the most powerful social media platforms, you can keep you always connected with your potential home buyers. The Instagram & Facebook algorithm change to a ranked feed is a win-win. So, you have to have time to interact with your audiences & "potential customers". Don't use 5 accounts without spending much time on the valuable platform.
Conclusion
There is no doubt that real estate social media posts can bring realtors to the highest success and distinguish themselves from others. It is the shortest & most influential way for you to connect with the one you like. Please always keep in mind our Should Do Tips as mentioned above. Furthermore, let's invest your time to create the right content & image/ video to flourish your audience.