Should Real Estate Photographers List Their Price On The Website?
By Amy Nguyen
12/09/2020
Listing price lists on the website or not is a controversial question in photography communities. Some agree to publicize the price, some are not.
How about you? Are you going to post your price on your real estate photography website? If you are wondering, this article will show you the pros and cons of listing prices. Then you will have ideas on what's best for your photography business.
Listing Price On Photography Websites: Pros and Cons
Pros
– Authority and Trust: Having your price available on the website will create trust for your potential buyers. The clients will feel a transparency in price and they can know that you will not change the price based on what you think.
– Time – Saving: Besides the quality of the work, price is also the most important key factor driving clients' decision. And when clients can see your price on the website, they can determine whether they can afford it or they should keep contacting you or not. That will help to save time for both clients and you. You will not need to take care of those who are not your potential clients.
– Non-negotiation: Hidden price can make the customers understand that it can be negotiated. And they will try to lower your price as best as they can. However, if your price is displayed, psychologically, clients tend to think it is fixed and hard to change. And you can skip the awkward pricing conversation
– Google Love: "How much does it cost? " is considered one of top 10 common question-based keywords that drive tons of High-Quality traffic. It means including a price table on your website can help to get more traffic to your website and as a result, Google will rank your website better.
Cons
– Price Shopping: many people agree that clients tend to make a comparison about their services once they see the price. They can only compare the price without any considerations on the quality of the work or experience or style…

– Underestimated value: Your price can be the reflection of great quality photographs AND the dedicated customer services, whole-hearted support,… All of these values can not be demonstrated on a price sheet. It needs real experience. If clients only look at the price list, then you have no chance to show them how valuable your services are.
– Low Price – Low Quality : it is said that you get what you pay for. Then if you offer a price which you think is fair for you, but others offer a double price for the same quality. At this stage, clients will definitely doubt your services and even get you out of their list without checking on your quality.
– Potential Clients Data Limitation : For photographers who want to collect potential clients data and use it for future advertising campaigns, having price available can prevent them from collecting with that data.
These are advantages and disadvantages of showing your price on your photography websites. It seems both of them make sense.
So what is the best way your business should go?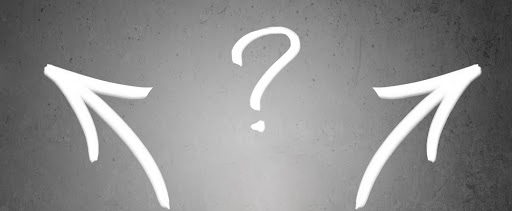 First, it depends on your business 's purpose. You can consider which one supports your target and which one does not. Then you can choose the right path to go
Second, there is one popular way and most suggested one is to list a price as a starting point. For example, you can simply list your prices on your website as "Drone Aerial Photos up to 45 feet up 6 photos $100 / 5+ acres may require a custom quote"
By offering a price point of working with you, clients will somehow decide whether they can afford it and move forward with your business. Besides, this approach also allows you to connect with your potential clients and customize the price basing their demands.
This second option is not the most perfect way to go, but it is worth considering if you are wondering how to do it.