In the very first part, we introduced top four popular interior styles in real estate virtual staging (Modern, Contemporary, Traditional and Transitional. And in the article today, we're going to reveal the four rest designs. Let's discover what they are!
Scandinavian style in real estate virtual staging
Scandinavian style is a combination of 3 elements: beauty – minimalism – convenient function. This unique style appeared in the mid-20th century and has been popular in Sweden, Norway, Denmark, Finland, etc. and finally the whole world. Currently, this style is very popular because of its simplicity, warmth, and ventilation, which create a comfortable living space.
Primary Features
Color
Color palette is from warm wood tones to high contrast Scandinavian interior design is known for its minimalist color palettes, cozy accents, and striking modern furniture.
Sepia hues and wood tone are favoured in Scandinavian interior design because they brings a warm vibe without using any bright colors.
High contrasts are another hallmark feature of Scandinavian interior design, helping to create a dramatic, impactful statement. Modern furniture also contrasts with the ornate architectural details which are popular in northern European historic buildings.
Scandi furniture
Scandinavian furniture is something simple but artistic like a piece of artwork. People often do not place too many items, yet, most of them have a sculptural influence. "Spaces are not overcrowded but carefully constructed to evoke a simple easy going lifestyle".
Interior décor
Cozy and comfortable are the key words when making a Scandi room. Scandinavian design is known for its minimalist flair that still always manages to feel cozy. Modern Scandinavian interior décors are mostly made of functional items like lamps and throw blankets. Besides, you can instantly transform a "plain" Scandinavian interior into a fabulously stylish one with a furry throw!
Inspirations: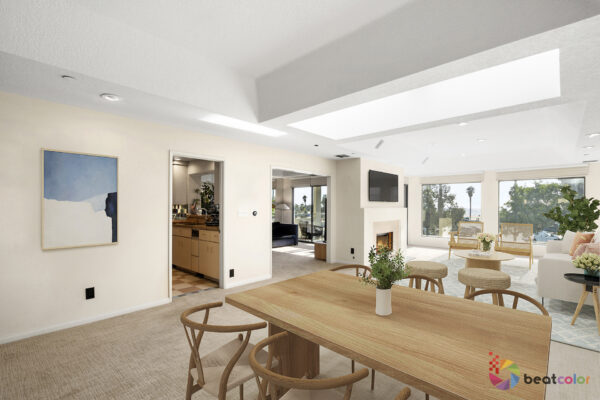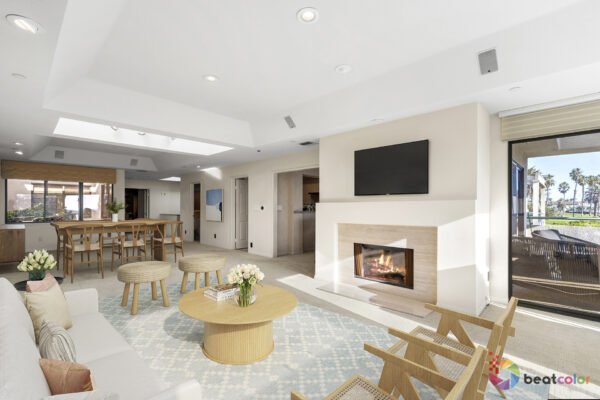 Urban Industrial Style in real estate virtual staging
In city homes, space can be valuable. Urban industrial design involves clever storage solutions that showcase unique items at the same time.
Primary features
Color
An industrial-style interior palette is primarily neutral, consisting of deep colors like black, gray or brown. Otherwise, a stark, whitewashed tone works just as well in conveying an impactful contrast. Another simple way to incorporate these colors is by adorning the home with classic, black-and-white photography.
Materials
We know that industrial design involves the use of metal and wood. It is precisely these materials that combine to create a large number of industrial-style furnishings. A wooden table paired with metal chairs. Exposed pipes and ducts. A kitchen with stainless steel counters.
Vintage Furniture and Accessories
Look for features like reclaimed wood, casters, zinc tabletops, rivets, and pipes. You can even find furniture made from old shipping pallets.
Commendable Contrast
While industrial house design ideas tend to be minimalist, there is a lot of room for creating drama by contrasting high-gloss metal finishes with rustic or vintage cabinets, countertops, and furniture. Form and function are both equally important considerations for industrial modern design.
The industrial modern interior design décor
Plush couches, scatter cushions and rugs bring visual balance to the modern industrial decor by sharply contrasting with the industrial features. Plants also bring warmth to the industrial modern decor. When it comes to plants, the bigger the better is the formula to adopt for industrial interiors, otherwise they would be lost in the large space of a former industrial warehouse.
Inspirations: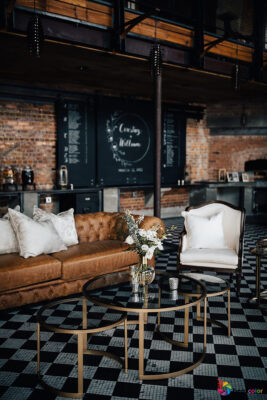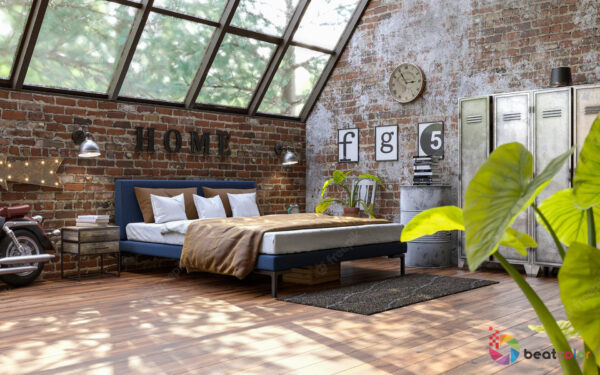 Farm house design in real estate virtual staging
"Farmhouse is a modern spin on the older cabin and French Provincial style of decorating". Farmhouse design style includes some sub-styles such as modern farmhouse (minimalistic), French country farmhouse (classy and romantic), industrial farmhouse (masculine with commercial pieces emphasised).
Primary features:
Neutral color:
A neutral color palette is a primary element of a farmhouse virtual staging and will be the key that keeps your designs fresh, clean, and totally current.
The 60-30-10 is the key. Let white is the natural choice to fulfill the role of your dominant shade. How about the two rest colos? Earthy shades such as tans, grays, or browns or some color that have a bit of an antique or vintage fee are good choices. This will provide a small nod to your classic farmhouse home without feeling too over the top.
Farm house furniture
Think about balancing out the natural materials in the room with some things like modular lounges, comfy chairs, and upholstered bar stools. While the color scheme is still neutral, feel free to incorporate an eclectic mix of furnishings. Throw in some heirloom-style decor and fabric to bring the farmhouse style into your staging designs. Simple stripes and checkered patterns look good as accents and throw pillow covers, as they add some much needed color. Do not worry about finding matching pieces that fit in perfectly, as the farmhouse style allows you to easily pull off an eclectic blend of chairs, beds, couches and fabric accents.
Dressing up the Exterior
Fill a wraparound porch or patio with a couple of rocking chairs, some potted wildflowers, a few lovely roses and maybe even a few hanging vines and creepers that wrap themselves around the wooden posts. Lantern lighting is another simple and effective way to usher in the farmhouse vibe without going overboard
Inspirations: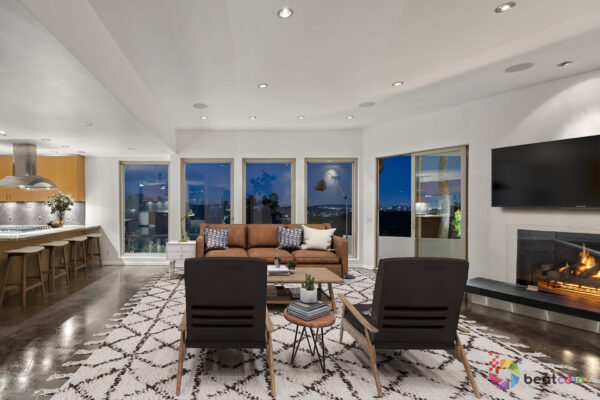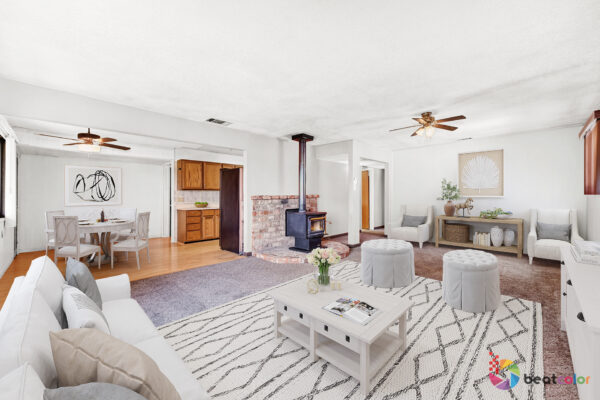 Hamptons design in real estate virtual staging
Hamptons style interiors are usually light, bright and whitewashed with a sophisticated yet beachy vibe that comes across as effortless and calming.
Main features
Neutral and coastal color:
Hamptons style interior decorating is always centered around a neutral, coastal color palette like cream, sand and ivory, complemented by lovely beachy colors like navy and other soft blues. Think about the kind of colors you see at the beach and by the sea – these are the colors that you should be implementing in order to achieve a true Hampton's feel throughout the home.
Organic textures
Another key feature to creating a Hamptons style home is to include furniture and decor in natural textures. You'll want to include organic materials like rattan, wicker, jute, linen and timber when it comes to furnishing your home. Layering these natural textures will also help to create a sense of warmth and comfort, so don't be afraid to mix and match these materials. Pieces like jute rugs, linen sofas, rattan baskets and timber tables all work well together in a Hamptons style home
Lighting
Lighting is a huge feature of any Hamptons style home. The more natural light, the better, so steer away from details like heavy draping and instead keep your window treatments as minimal as possible. Exposed windows or sheer cotton drapes work best.
Decoration
Artwork is a great way to stick all of your elements together and create a cohesive look that flows throughout the home. When choosing art for a Hamptons, shades of blue tend to work best to really highlight that coastal feel. Any artwork that can bring the beach vibe to you is always a winner!
Inspirations: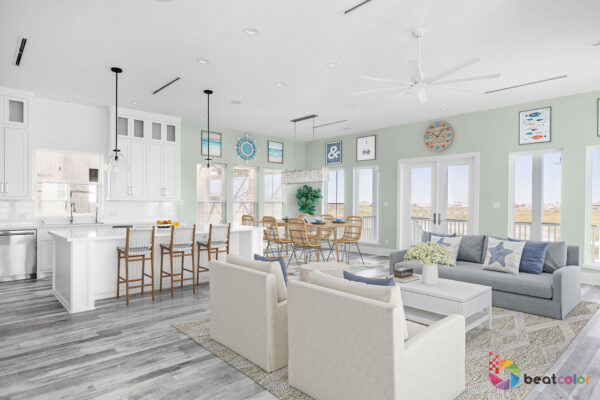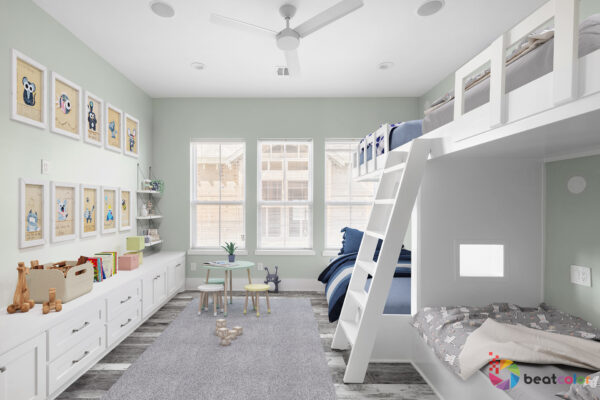 How To Order Real Estate Virtual Staging From BeatColor
Real estate virtual staging is one of the services that is always highly recommended by our existing partners.
BeatColor's 3D specialists leverage their wide-ranging ideas of interior and exterior design for every project. We specialize in 3D architectural visualization varying from staging, and furniture replacement to remodeling. From vacant room staging to virtual renovation, and remodeling, our works reflect craftsmanship. Creative manipulation, meticulous attention to detail, and professionalism are the outstanding qualities, which allow us to stand out from the others. 
Customers can freely choose digital models for our post-production or lean on our expertise to illustrate their dream home from ideas out to paper. To order the real estate virtual staging, you can send us the inputs via our website with your specific instructions. The more your description for rooms is clear, the easier and faster the editors can get your task done. Thus, make sure you get a specific idea of design styles for your property in mind before approaching any post-processing photo company.
Check out our projects to get inspired by BeatColor's design: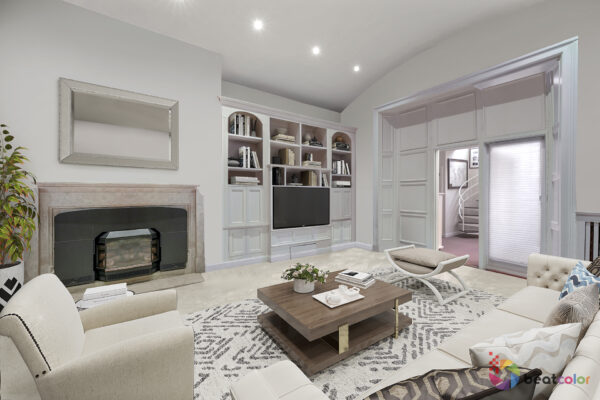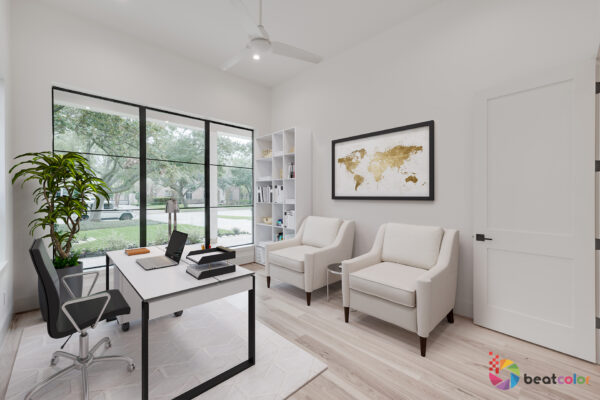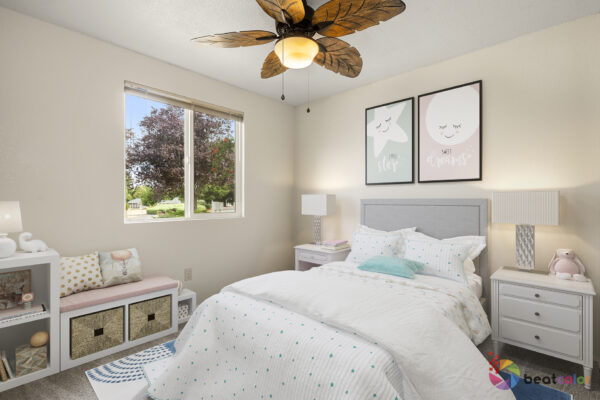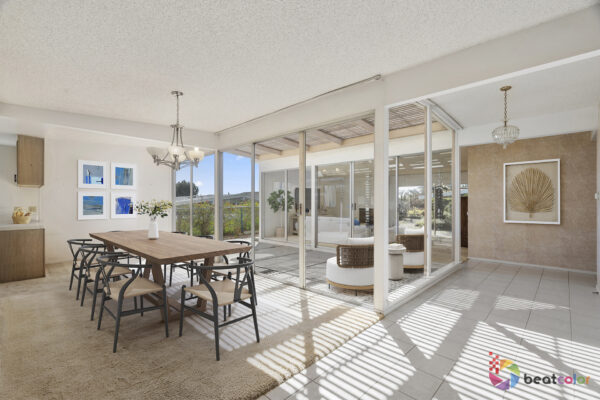 Wrap Up
People's tastes also are different because of the sensory capacities for the different tastes. Some people cannot imagine their lives without various textures, small decor items, light colors, and palette shades, while others consider bare brick walls and metal accessories the best source of inspiration. How to shrink from an unhappy situation and create a comfortable interior which can meet your expectations? Naturally, you should choose the most suitable interior style and only then implement your ideas in the real project.