4 REASONS TO CHOOSE BEATCOLOR FOR YOUR REAL ESTATE PHOTO EDITING
By Nguyễn Thanh Phong
12/10/2017
With the increase in Social Networks, real estate photography has become a key role in the property business. Therefore, here comes the extraordinarily rising demand for the appearance of your house shown through beautiful real estate photos. Choosing the right partner to assist you with parading the magnificence of your house through real estate photo editing will be your best choice ever.
Nevertheless, among a large number of real estate photo editing companies that provide solutions to retouch your real estate photos, you should have a smart choice. To help you make the wisest choice, here is the list of four outstanding benefits you will get if you let BeatColor be your wings:
BEATCOLOR Real Estate Photo Editing Services
OUTSOURCING REAL ESTATE PHOTOGRAPHY EDITING
1. Word-Class Real Estate Photo Editing Quality :
Being the most amazing team with profound experience in real estate photo editing, enhancement, blending, stitching, sky change, color correction, perspective correction, and more, BeatColor has edited millions of pictures from more than 10 countries around the world. With cutting-edge techniques, as long as the smart consultation from our team, we assure to satisfy all the customers.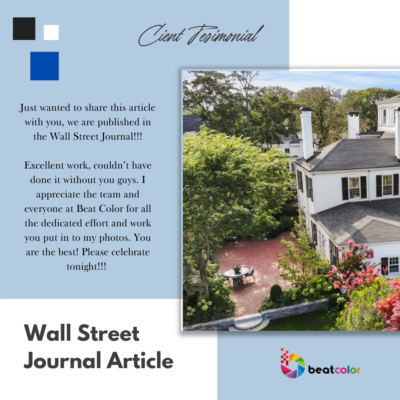 2. Reasonable Price:
With the ambition of becoming a leading real estate photo editing company in Vietnam and a top choice in the international real estate market, BeatColor offers various services with reasonable pricing for each, which can surely impress on you :
DAY TO NIGHT CONVERTED: FROM 5.0$
PHOTO EDITING: FROM 0.70$
RETOUCHING: FROM 0.50$
3. Accelerated Procedure:
BeatColor even provides Client System, a totally plain and manageable tool for clients to avoid mess-ups and problems. In fact, in just 5 simple steps, you have already finished all the tasks and invoices:
1. Register an account
2. Create an account
3. Upload original files
4. Make requests
5. Just wait 12-24 hours to get tasks done
In addition, Beatcolor also offers a free trial for three done images for clients if they want to check the quality before cooperating. So just after a simple process, you will already have magnificently edited photos that can blow out all customers.


Before- After Editing by BeatColor
4. Expeditious Process:
Instead of waiting for ages to get your images back, you can comfortably wait for 12 -24 hours. The photos will be assuredly delivered. Furthermore, Beat Color even offers you a free trial before you make your final decision.
Thus, to create the brightest impression on your house and let your pictures define the beauty of your house on your behalf, let BeatColor bring you the best photos to capture every look of clients.