You are desiring to spice up your bathroom and finding a smart Bathroom Remodelling App to demonstrate your ideas? Luckily, you grab the informative post. We share with you Top Trusted Bathroom Remodelling Apps. You also find our point of view about each of them. This Apps selection is suitable for designers, architects, home builders, and even home enthusiasts. Let's check it out!
Top 5 Bathroom Remodelling Apps Most Downloade
As one of the top-notch bathroom remodeling apps, Formica Bathroom Visualizer provides mind-blowing bathroom designs for inspiration. It allows users to unleash their creativity in remodeling their current bathroom. A wide range of catalog designs of bathtub, backsplash, floor, and countertop is free for you to design.
Formica Bathroom Visualizer is a user-friendly app amateur or professionals are happy to work with. By uploading the bathroom photo and making some alterations, you could view how your bathroom is dramatically transformed.
Redo, undo, and zooming buttons as well as further adjustments after your last remodeling are available.
Although Formica Bathroom Visualizer is a superb tool for graphic design, there are still some improvements users desire to make. If it can provide an estimated cost of the overall renovation based on materials and suppliers, it would make the virtual renovation closer to realistic.
Caesarstone stands out in the market as the leading company providing high-quality quartz countertop, bathroom vanity… Caesarstone Visualizer was developed as an interactive design tool to elevate your kitchen & bathroom spaces.
From its existing models: Classic Kitchen, Modern Kitchen, Bathroom, Industrial Space, and Full Slab View, you will choose Caesarstone surfaces and mix them to create the final design that looks best with you! At the same time, you can create two options on the same model and compare each other. Caesarstone Visualizer demonstrates in real-time how they will look in any space.
From the color & its inspiration catalogs, it flourishes your imagination. You can also share your design with anyone via Facebook, Twitter, and Pinterest…It also provides contact information of the nearest store, you can buy the materials.
Its disadvantage doesn't allow you to upload your photos to see how the transformation looks like. You will make all changes from its two kitchen photos & one bathroom available.
As a pioneer in manufacturing laminate work surfaces with more than 50 years of experience, Wilsonart continues to deliver higher customer satisfaction by launching an interactive visualizer. It allows customers to access its newly debuted surface pattern and visualize their dreaming design in a real-time design tool.
With Wilsonart Interactive Visualizer, users are easy to alter the material of the countertop, cabinet, decorative edge, floor and change the wall color. Furthermore, an extensive library with more than 100 surface pattern options is available for users to choose from. You can practice the bathroom remodeling on the app, which is a free download on Google Play, Apple Store, or the website Wilsonart.com.
Wilsonart Bathroom Visualize is an amazing interactive design tool every designer can work with. It doesn't limit design space in residences. Remodeling the design of retail stores, offices, schools, healthcare places, and hospitals is possible to do on Wilsonart Bathroom Visualize.
Wilsonart Visualizer also offers the latest CGI design technology for photorealistic, real-time design. Your design could be quickly shared with your friends via social media. Especially, this smart tool assists you in finding the nearest places you can access to buy the materials you choose.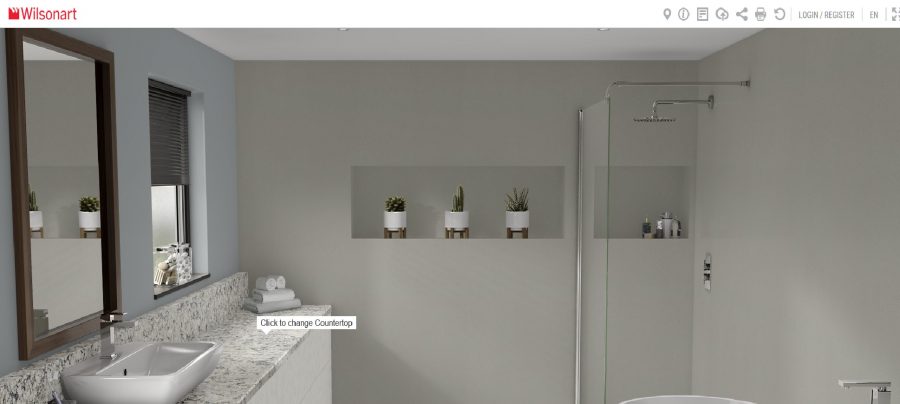 HomeByMe is a web-based 3D rendering trusted by millions of global realtors, home sellers,…who wish to design the whole room from the 2D floor plan. It is also exceptionally useful for the bathroom remodeling.
From a technical drawing or a handmade plan indicating all the measures, this powerful tool can easily visualize the interior layout. A diverse library is available to design, furnish, decorate and make modifications. It is so easy to work on and takes a few hours to transmit from the initial ideas to the final rendering.
Like Formica Bathroom, HomeByMe doesn't give you an estimated cost for the actual renovation. It also can't be used as a management tool for the renovation process.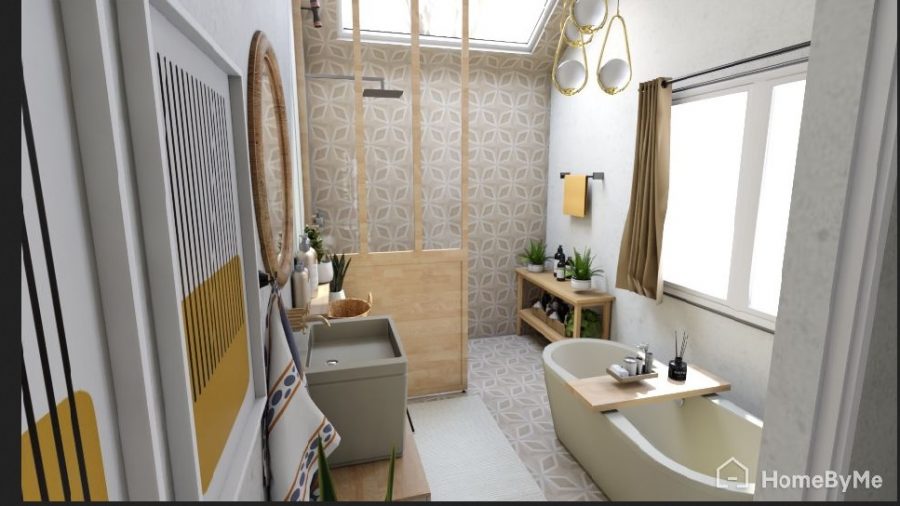 At the bottom of this list, we would like to introduce Chief Architect, the market-leading home design software for residential design. Chief Architect is the very first beginner giving an object-based 3D CAD system with smart object design principles.
Chief Architect has Home Designer by Chief Architect Software developed for the homeowner enthusiast and DIY market. Its Chief Architect 3D Viewer is specially written for home designers, builders, architects. The full house design and remodeling are rendered well on Chief Architect Softwares. It is possible for Interior design, Kitchen & Bath, Deck & landscaping. The superb functionality of Chief Architect is its annual update to keep your design up-to-date with the latest trend. You can also design every detail of your house.
If your design plan requires the highest accuracy, Chief Architect is the software you can't pass. The availability of floor plans, 3D and 360-degree panoramic renderings, as well as elevations, make the bathroom designing experience highly detailed and precise. Its rendering makes the graphics highly realistic.
For amateurs or homeowners, it would be a bit difficult to work on its software. Furthermore, its fee is quite expensive for non-professionals.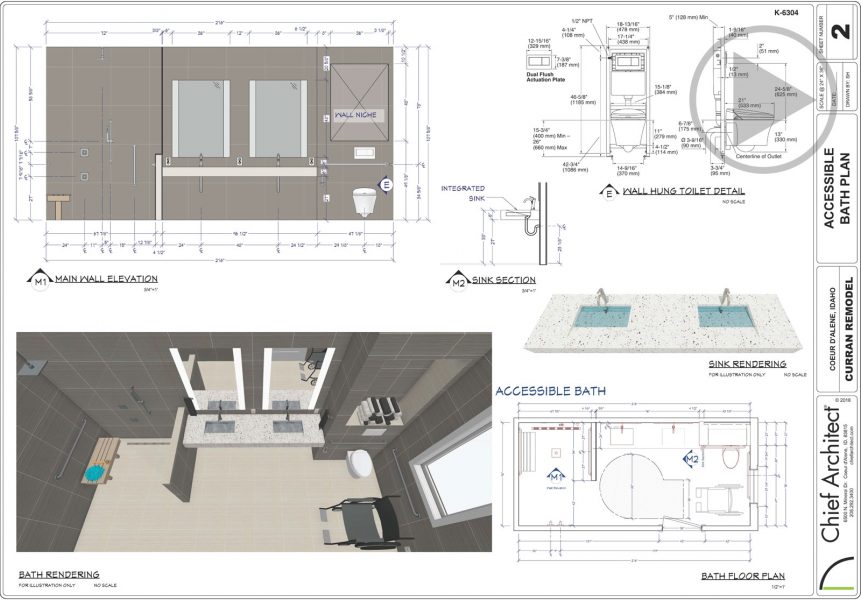 Final Verdict
I hope through this informative post, you find the most suitable bathroom remodeling apps. These top 5 bathroom apps most downloaded meet with every level for the beginner or professional home designers. Are you ready to spicing-up your bathroom? Let's download the app and unleash your creativity to remodel the bathroom!
If you still need further assistance from 3D designers, BeatColor is here to assist you in Virtual Staging Project, Remodelling, or Virtual Renovation. Our premium staged photos are worth you every penny!
Thank you for reading!