A wide range of cameras in different designs and various kinds of functions are available these days. For those of you who are beginners and who have a limit of experience and budget to purchase a new camera, figuring out the one which meets the essential requirements of your job in the real estate photo industry can be very tricky.
In this post, we are going to present some entry-level cameras for the first time purchase and best budget cameras updating as well, and you will not have to worry to break the bank.
What is needed considering before purchasing a camera?
1. What is your photography demand?
This might be the most important question that needs to be answered before you decide to buy a new camera. You can identify the essential requirements from a camera, focus on potential ones, and what budget is needed. For example, some of you might not only use a camera to take pictures but also make recordings. Or for each kind of subject to shoot, like landscape photography or real estate images, there is a certain camera for them.
Another instance is outdoor photography and regular travelers, a sturdy camera can be a good idea to not be easily broken. Especially, it is very common to have water spills while you're trekking.
2. How is your budget?
This is another factor to think about first of all. The price of cameras varies from just $50 to even thousands of dollars depending on how many features one camera offers. Know how much you can pay, it is easy to group the cameras that you can afford and stick to them to find the best budget camera for your needs.
3. DSLR or a Point-and-Shoot camera
While professionals often choose DSLRs, the point-and-shoot cameras are more familiar because of lower price levels. DSLRs tend to create high-quality images even if you are just an amateur. In addition, DSLRs offer more control than other cameras. So if you don't care much about the price and want to manually control for all settings, go for a DSLR
By contrast, point-and-shoot cameras are usually affordable, compact and portable because of an electronic viewfinder and retractable lens.
4. How many megapixels are enough?
Looking at the number of megapixels of a camera is often the first action of people as there is a common thought that more megapixels mean greater quality images. Actually, it is not as simple because there are a lot of other factors affecting the quality of the final images. For an example in which many megapixels leads to bad results, a 12 MP camera with 12 million pixels will try to fit a huge range of information into a small space. This makes images noise and unclear. So, again, depending on your fundamental purposes to choose a suitable number of megapixels.
5. Do you plan to update your camera in the near future?
If yes, you can save a fortune in the long term. For example, as we have mentioned above, a DSLR seems to cost more at first. However, if you have a plan to update your camera, you can end up saving up a lot. It is because you don't have to replace it with a new one.
Here are the best budget cameras: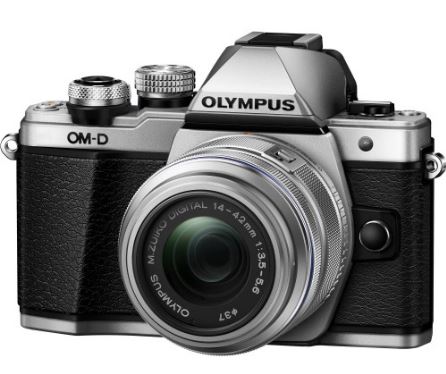 At first sight, this camera's design is quite similar to a vintage film one, but it can do much more than that. Without the internal mirror, it has a small size and easy to handle and bring around. This high-tech little camera is outstanding for a mirrorless system and a 16.1-megapixel micro four-thirds sensor.
With a high-definition electronic viewfinder and a built-in five-axis stability system, it is more likely to create sharper-focused great shots.
With all those great features above, this camera is not expensive anymore as the best price you can buy one is just around $450 on Amazon.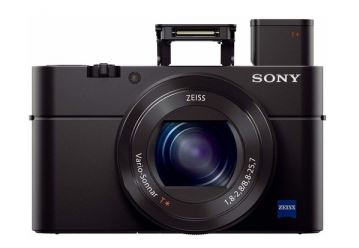 In the costly RX100 range of Sony, the model RX100 III is quite affordable for beginners. You can have a very good price on Amazon. Then, you can get a great image quality without a break the bank.
It has a large and capable sensor and high-end finish. Although the touchscreen is not available, the 1.0-inch sensor can give excellent amounts of details and sustains high image quality. Besides, this can be a considerable option for travelers looking for a convenient traveling camera thanks to its broad and fast range of zoom lenses.
Many features of this Sony brand that can fit your needs are a built-in pop-up viewfinder, rear control dial, a 30-inch tilting TFT LCD screen, and NFC and Wi-Fi for uploading and sharing photos online.
The price to own this camera is around $550.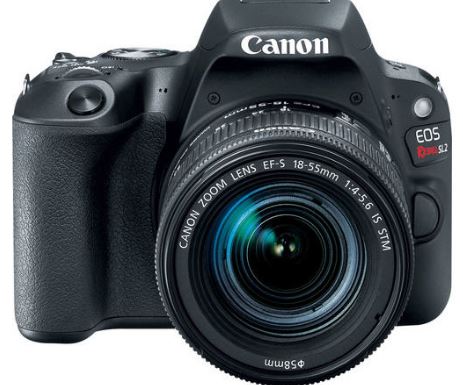 This is a very budget-friendly Canon brand that is a great choice for new photographers. It is very portable as being one of the smallest cameras on the market at the moment. Then, you will avoid the troubles you often face as using big size cameras.
Also, it has a 24.2-megapixel sensor coming with an optical viewfinder. The superb Dual Pixel CMOS autofocus system makes it faster and more accurate than the performance of mirrorless cameras. Actually, it is not the most resolute LCD with just 1.04-million-dots of resolutions. Instead, the feature that is appreciated by a lot of photographers is its touchscreen capabilities, making scrolling through images and making changes to the camera's settings very easy.
A DIGIC 7 image processor for fast performance, NFC, Bluetooth, and Wifi are other plus points of Rebel SL2. If 4K video recording is your concern, you can still get good sound by recording in full HD and attaching a microphone to the camera to make a lot of sound improvement.
On Amazon, you can get this type of camera at $500, the best cheap camera you can find.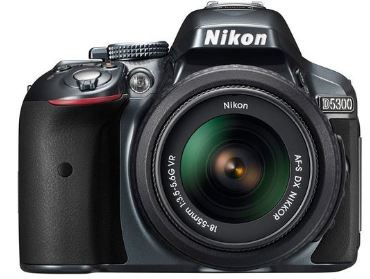 Main characteristics: 24.2-megapixel sensor, 1080p video resolution, continuous shooting at 5fps, no a low-pass filter. More autofocus points, 39-point autofocus system, mean the better accuracy and sharpness.
The images from this Nikon brand are cleaner and crisper. It has a giant 3.2-inch LCD screen with 1.037-million-dots of resolution. Without touchscreen capabilities, this camera is by contrast very small and easy to use.
Especially, its price can surprise you. You just need around $370 to own one.
In conclusion for those of you who are beginners in photography and have a limited budget but want to own a feature-rich, easy to use, and durable cameras, considering these listed budget cameras.
And if you want to have a tripod which is an essential photography gear for your camera, take a look at our suggestions in another post here.