Can You Make Money In Real Estate Photography? & Actual Facts
By Ly Bui
06/05/2022
Pursuing real estate photography as the right niche for your photography business is sometimes tough. The market demand and potential profits highly impact your work. This comprehensive post "Can you make money in real estate photography?" gives you a clearer overview of "how much do real estate photographers make?". Additionally, we will share useful tips to make real estate photography become fruitful. Let's get started!
Can You Make Money In Real Estate Photography?
The question "Can you make money in real estate photography?" could be a tricky question. We can answer either Yes or No.
While some low-end photographers are only able to get approximately US$20,000 per year, the professionals can earn over US$150,000 annually. In general, real estate photographer salary ranges from US$ $42,168 to US$60,520.
This income range reflects the importance of skills, portfolio, personal brand marketing, etc. If you have expertise in high-end residences, commercial buildings, and resorts, the salary of a photographer is boundless. Extravagant property can even offer commission based on house selling price.
Additionally, it is vital to consider the total number of shoots you can handle. It greatly impacts your profit. Now, let's analyze the most common salary to know whether real estate photography is profitable.
Equipment fee: It is assumed that you spend US$ 4,000 to buy a new camera and wide lens every two years. The equipment fee is US$ 4 per shot in the calculation of 1,000 shots during that period of time.
The tax fee accounts for 15% of your income. You probably spend US$ 18 for an average of US$ 120 – an income for shooting a small house. The real estate photographer salary for a medium and a larger house varies from US$ 140 – US$ 160.
The total expense for tax, vehicle, petrol, cameras, meals, drink, etc is US$ 40 per shot.
Your receive after subtracting all expenses is US$ 80 per shot.
In the circumstance of shooting 5 houses and 10 working hours per day, you earn US$ 40 per hour.
How do you feel about US$ 40 per hour? It sounds acceptable in the consideration that you are supplied with everything you need for one shooting.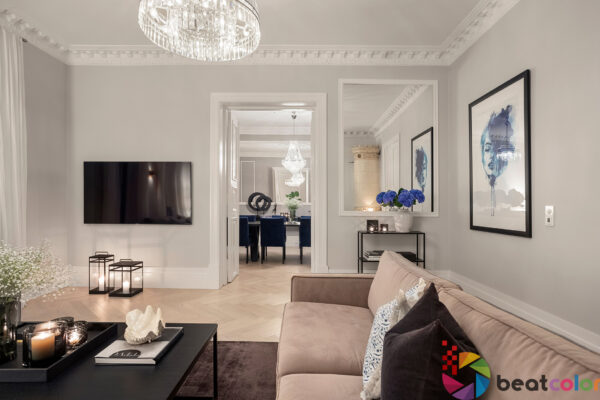 How To Earn Money In Real Estate Photography 
Market Research
Market research is the foremost part to determine your ideal customer and their demand. Realtor groups on Facebook and Instagram, Subreddits are a great starting point to do market research. Participating in any event, where you can meet realtors is perfect for you to catch their attention.
Generating Leads
Outstanding photography portfolio website is a the most essential tool yet powerful for you to share stunning works and make prospective clients inspired with your style.
The more natural way to generate leads is your frequent presence on social media platforms. Facebook and Instagram are getting ultra-popular with realtors, real estate agencies. Optimizing these social media tools and making use of real estate social media posts wisely to impress prospective customers with the artist-feeling shots will shorten your path to reach customers.
The older traditional marketing methods like SEO optimization, in-person meeting, direct mail flyers, and email marketing are still effective to nurture leads. Evaluating the results of each marketing campaign will give you a clue about the most suitable methods you can use to get leads.
Develop A Unique Style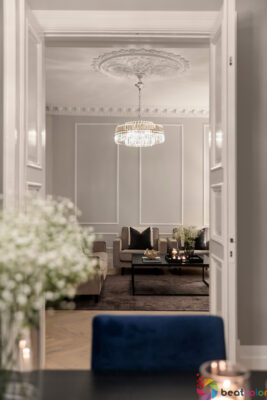 Always be creative in every shot you do! "Professional photographers" express themselves through their craft. Their professionalism is molded from different testing and vision they found over time. Each home offers a new set of challenges that will require creative problem-solving. Home staging or layouts are handy to reveal the distinct beauty of the house.
Try different angles or lightning will do the trick. You can even use a whole new perspective, which has never discovered before. These practices create your vision and style for your photography.
Undoubtedly, your creative presentation levels up the property. As a result, you gain a lot of business from such stunning visuals.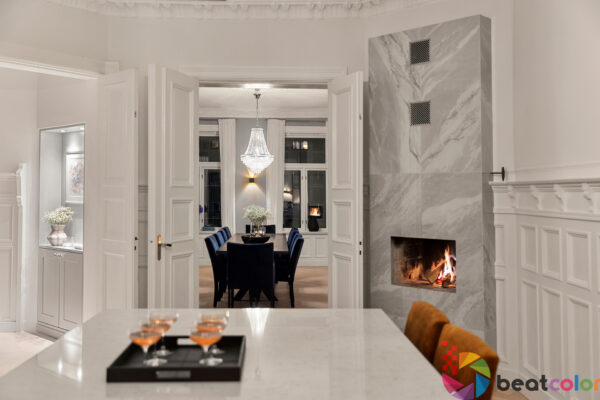 Context
Creativeness inspires potential buyers. It is however crucial to provide good visual flows for them to envision the connection between rooms. For an instance: how the dining room connects with the living space and how the kitchen flows into the TV room helps a future homeowner in getting a sense of being in the space.
Consistency
Consistency implies many decisive factors your customers are looking for. Consistency in quality, availability, turnaround time, a seamless delivery tool are perfect for you to earn clients' truth and credibility.
New Services
Approaching new services such as video, aerial photography, matterport, and virtual staging expand your business offering and develop the portfolio. Add-on services are another great source of bonus revenue.
Frequently Asked Questions
How To Price Real Estate Photography?
The most common real estate photography pricing structures are per package; per square feet tires; per hour; number of images.
Is Real Estate Photography A Good Career? 
In the two year of pandemic, real estate photography has shown no sign of slowing down. It becomes more important in the real estate purchasing process.
It is a good-paying job, in which you can earn annually US$50,000 and then push up to more than US$100,000 per year after 1-1.5 years of starting a real estate photography job. Such a period of time allows you to get solid customers and word of mouth marketing come into effect.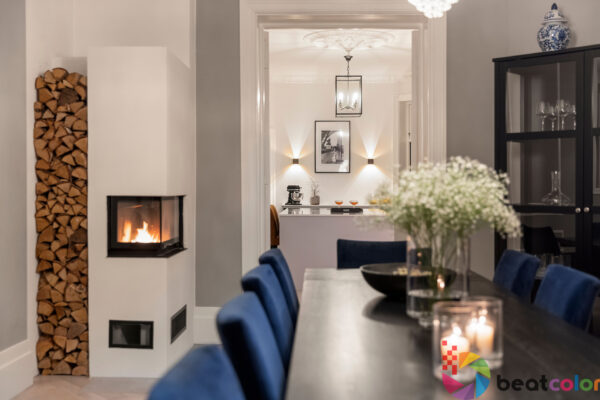 Final Thoughts
We hope the post "Can you make money in real estate photography?" gives you clear ideas about the real estate photography job. The evergreen market and its interest make your venture with real estate photography both beneficial and amazing!