Nowadays, there are not only a lot of image formats but also a variety of applications that have their own native file format. It is essential for those of us who are working on photos to understand the difference between each type of file. Today we will talk more about one of the most popular files which is DNG file.
The DNG file is a standard photo saving format for different digital camera raw formats. Designed by Adobe Systems to make the photographers' workflow more simply, DNG is now considered a public archival format or a universal open format for saving images.
Moreover, DNG files are a means of additional information preservation for photos, things like metadata and color profiles.
Open a DNG file
To open DNG files, there are many different image viewers. You can use photo apps built by Windows and macOS such as Able RAWer, ACD Systems' Canvas, and Serif's PhotoPlus. Like the app available for iSO, the Adobe Photoshop Express app for Android also can open DNG files. Other programs with charge including Adobe Photoshop and Adobe Lightroom also support DNG files.
If an application on your PC cannot open the DNG file or if you want to change to another installed program to open DNG files, try the default program for a specific file extension in Windows.
Convert a DNG file
The program used to open the DNG file may also support saving this file to other formats like PXR, MPO, and PSD.
For example, if you are using Adobe Photoshop, go to File > Save As and choose the format to convert.
You can use an online tool to convert DNG file to another format such as free file converter and Zamzar that can save the file to TIFF, JPG, BMP, PNG, and more
Moreover, those file openers can also compress the DNG file to a smaller size. For instance, in Lightroom, go to Export by right click the DNG file, choose DNG as the image format, pick Medium for the JPEG Preview setting and enable Use Lossy Compression to resize the image as you want.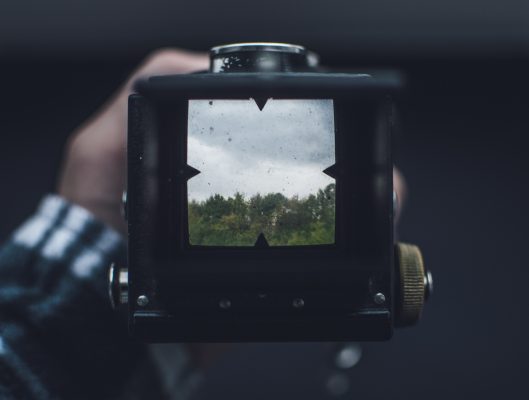 DNG or RAW
A question that is often asked by photographers is which format is better, DNG or RAW because it will affect the digital photography workflow. Before coming to a conclusion, it is important to go through both their advantages and disadvantages and know the key differences between the two.
For the RAW file
As its name has revealed, RAW images are truly 'raw' that are not almost processed, coming directly from the camera sensor
Advantages of RAW files:
–   Contain full JPEG Previews processed by the camera when you shot the image
–   Store various camera-specific data other than basic exposure information, including focus point and picture controls
–   Get support by manufacturers that allow you to work with camera-specific software packages like Nikon Capture NX
Disadvantages of RAW files:
–   Sort software packages can open RAW files, so you have a limit of choices. Especially, if your camera is a new brand, then it takes a while for software companies to update their software.
–   RAW files do not allow third-party software to modify, so there is a need for a separate sidecar file. This leads to more storage and tougher file management.
–   The RAW file capacity is quite large, so it occupies a significant space in storage. Also, it is harder and takes more time to upload/download and share files to websites.
For the DNG file
Advantages of DNG files
–   As a proprietary image standard, DNG can work with much more software. That's why you don't have to worry about proprietary camera RAW formats
–   Occupy smaller space in the storage than RAW files do if no JPEG Preview is stored within the file.
–   DNG files allow storing full original RAW files and after that, you can have them manually extracted.
–   This format makes the file management become simple as you can write changes to images directly into DNG files. You don't have to create separate sidecar XMP files to store data.
–   Include checksum information in the file so that file corruption is detected and prevented.
–   All changes are written into the DNG file, then it helps you to track and restore date
Disadvantages of DNG files
–   It can take quite long to convert from RAW to DNG file, especially for high-resolution images.
–   Unlike RAW files, DNG does not work with most manufacturer image-processing programs like Nikon Capture NX software
–   Stripping out most unrecognized metadata like Active D-Lighting, Picture Controls, and Focus Point from Raw files, DNG makes it hard to retrieve this later on.
–   As all changes are recorded, you have to back up the entire DNG file every time you make changes.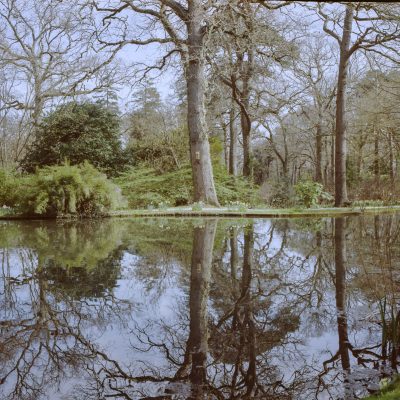 DNG or RAW
From the advantages and disadvantages mentioned above, you can choose for yourselves the right file format that suits your usage. On behalf of photo editors working on the real estate photo industry, we would like to share with you why we always recommend our global clientele to send us RAW input images.
RAW images capture every element of a photo without processing or losing small visual details. Almost all data of RAW images are kept. Our editors can make use of all of them for the final images that will be much more beautiful. In detail, with RAW images, we can easily take all details of both dark and bright areas in order to balance the brightness in each image better without worry about breaking down the photo quality.
Image details remain during the compression process. Then, photo editors can do their work step by step and be more likely to create high-quality final photos.
In cases of mistakes during editing such as image resizing or applying color correction, it is hard for other formats to restore. But with RAW files, this can be easily resolved.
That's all that we want to share with you about the DNG and RAW files. Hope this post will be helpful to some of you. If you want to know which file format of final images we send to our clients, take a look at a list of common file formats in our website blog.