What is Portrait Retouching?
Similar to photography in general, portrait photography plays an essential role in our life nowadays, serving a variety of different purposes. Accordingly, many digital availabilities are also specially created to help you have attractive and professional images. One of the best ones is portrait retouching.
Most of the time, we cannot capture photos with a gorgeous look which are as beautiful as our expectation. Even the most professional photographers may not always take perfect images. It is because there are many unanticipated factors making your final images damaged and faulty.
In detail, portrait retouching is an exclusive way for more professional photos, making your photos better beyond your expectations. This type of retouching becomes more and more popular among most photographers, studios, and advertising agencies.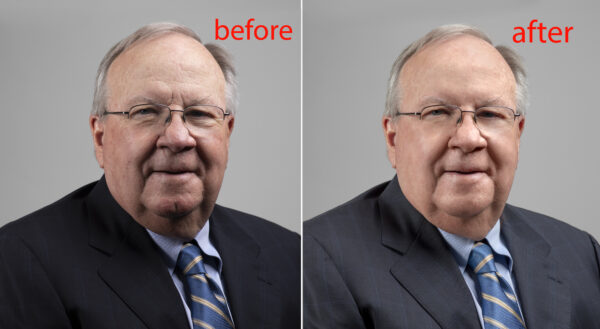 Why you should choose BeatColor for portrait retouching service?
Understanding the importance of flawless photos to your life and your business, BeatColor always tries to offer the best services to our global clientele. Below are the reasons why BeatColor is a good choice for the portrait retouching service:
–     We are a team of highly skilled and professional photo editors with a lot of experiences in portrait retouching
–      The final photos are always checked by senior retouchers to ensure quality before delivered to you
–      You are free to require any changes to final photos if they do not meet the standard
–      You can work on a user-friendly platform where you can request your jobs any time
–      We have a production team working 24/7, so we can ensure the 24 hour turnaround time
–      Our customer service staff are available to support you with every problem you have

What we do with retouching portraits?
Portrait retouching relates to a range of things including rectifying the graphics, fixing the color, contrast, and temperature…to restore the key elements of your images. Below are the details of what we do to enhance a portrait photo, but of course they are not all.
–     Wrinkles removal
–     Red-eyes effect adjustment
–     Face skin airbrushing/ Skin smoothing including removal of face shine, grease, sweat…
–     Under-eye circles removal
–     Stray hairs removal
–     Yellow teeth whitening and fixing
–     Visible scars removal
–     Sharpening eyes, nose, and mouth
–     Face and body reshaping
–     Color correction
–     Contrast and brightness correction
–     Photo resizing and cropping
–     Background blurring
Additional techniques include replacing background, smoothening clothes, swapping heads and body parts, changing colors of clothes and image items, clipping path…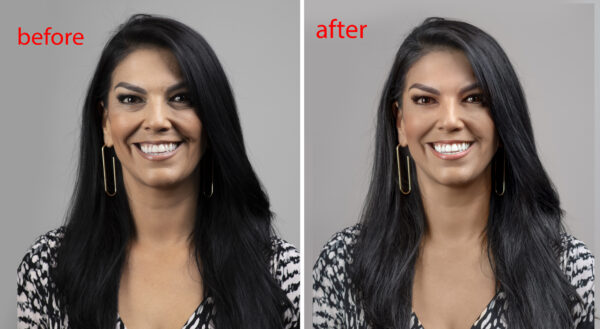 More Importantly…
The main aim of portrait retouching is not making skin look very smoothened, plastic or fake, but keeping the shots look natural by just removing unnecessary things on face and background and enhancing other features.
Based on that criteria, our portrait editors will hide all flaws on the original images, highlighting face features, and make the pictures more appealing.
In conclusion, photography helps keep a real-life moment that cannot ever come back again. It could be a very special moment like a wedding or a graduation. Let BeatColor make these memorable moments become more beautiful, transferring them into stunning masterpieces.