Staging homes for sale can be a rough process when selling your house, especially when you have a kids bedroom. The workload can be overwhelming and tiring. You will not only stage and clean the kids rooms to make them show-ready for potential buyers, but also keep the consistent home environment for your kids. Your kids can have a ton of questions or show their non-cooperative attitude when they do not see their stuffs.
If you are on your way to stage your children's bedrooms for sale and wondering how to do it, the following tips can be good suggestions.
Kids Bedroom Staging Tips
#1. Space and space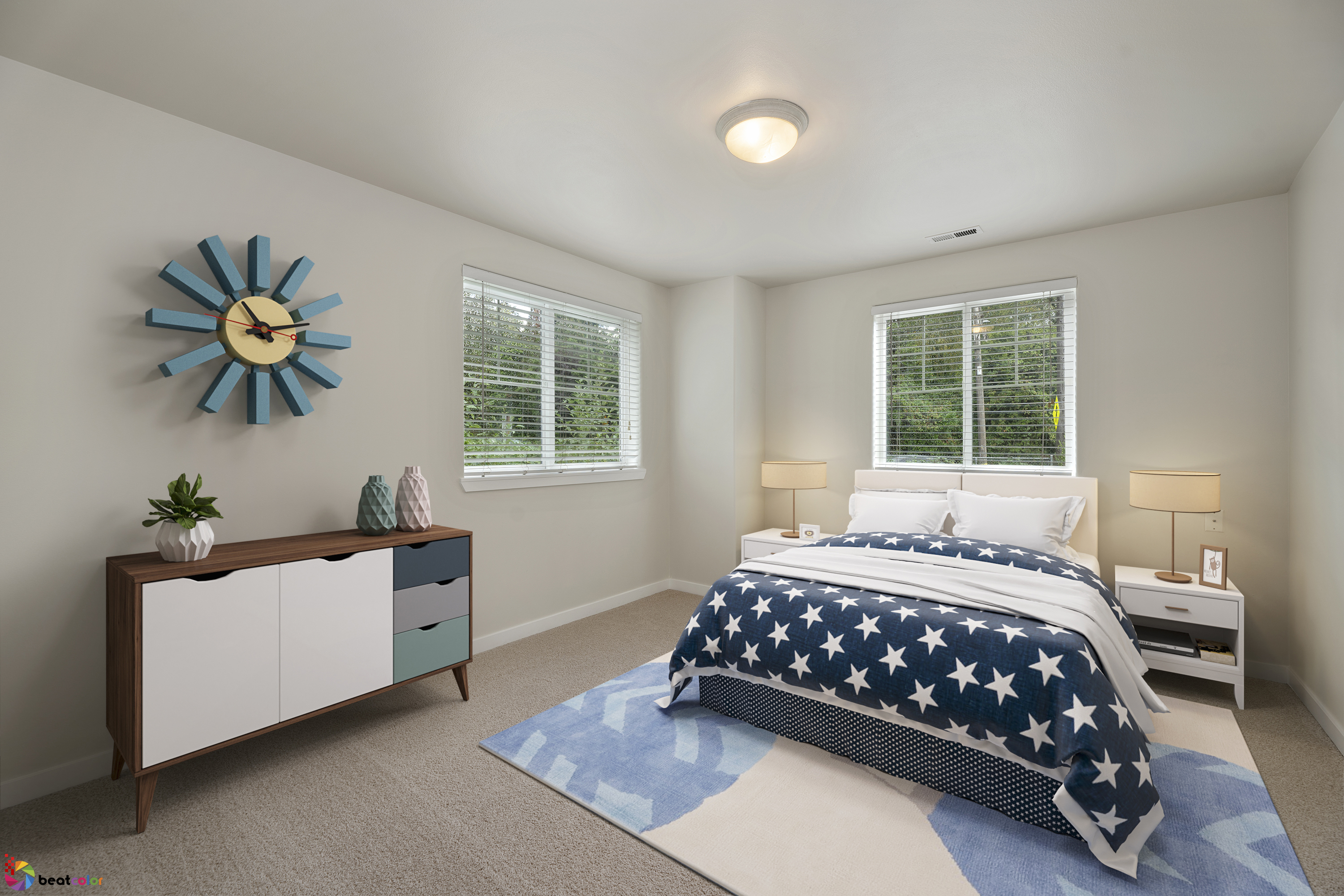 Psychologically, home buyers always want to see a large usable space in the rooms. Kids' bedrooms are not exceptional. Parents want to see a large room which their kids can comfortably play around. Therefore, if your kids bedroom is full of toys or kid's stuff on the floor, you should consider decluttering them.
It can be confusing to get rid of all of them. Your kids can not be happy with that as well. Therefore, it is a great idea to have your kids support when you reorganize their bedrooms. You can let them categorize their stuffs in different boxes. One box for items they love, one box for broken toys, one box for duplicated items, and so on. Then you can ask them whether they want to share their toys for others such as to a friend, cousin, charity organization, or resale toy center. It is a great chance to educate them about sharing.
After finishing packing your kids items and reorganizing them, you will find the room very larger and neater. And now it is time for you to develop ideas for kids bedrooms.
#2. Theme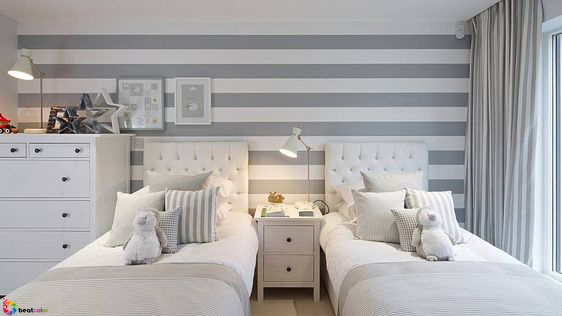 It is your house and you decorate your child bedroom in a very cute theme with cartoon characters, or athletic sports. Your kids will love it. However, when it comes to selling your house, themed kids bedrooms need to be paid attention to.
The first thing you should take into consideration if you want to appeal the masses is you should not decorate exclusively to one gender. "Keep it neutral, inviting and simple," says Cindy Lin, owner of award-winning staging company and online home staging school STAGED4MORE.
Here are some suggestions for your kids room decorating ideas
– Use neutral, bright colors for walls such as white, beige, light green or blue or grey, …
– Remove personal items such as posters, collections, wall decal,…
– Add some neutral paintings used for kids
– Add some sophisticated props and accessories to balance out the bright colors
#3. Natural Lighting
Like every room in the house, lighting is a key ingredient that will appeal to buyers. The more natural lighting is, the better the house is. Especially, bedroom where natural light helps people sleep better and get more energy in the morning. And it is very good for kids too.
Make sure to open all the windows, doors to let the light in. If your kid bedroom does not have windows, you can create the lighting effects by using artificial lights such as lamps, wall sconces beside the bed, and overhead lighting.
#4. Play Area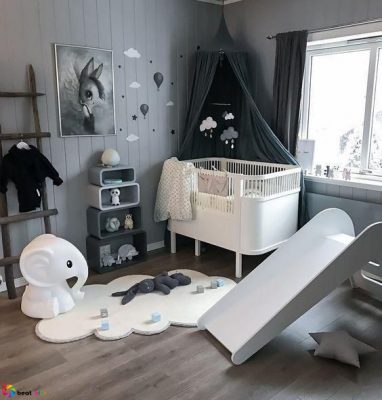 It is a great idea to create a play area in your kids room.  With a small play area, your kids bedroom will look very functional. The kids will not bring toys everywhere in the house when they have their own area to play. And the home buyers will like it because they can imagine how their children play and sleep in the room.
#5.  Final Touch
After all the hard-work of decluttering, painting or reorganizing the room, it seems your child's room is ready to show up. However, there are still some small details, you should keep your eyes on. They can be fingerprints and sticky handles that people may open, like closet doors, appliances, doorknobs, mirrors, and glass.
Make sure all the corners have been clean and clear!
Selling a house with a kid's bedroom can be a bit tricky if you do not understand your target buyers and do not know these tips. Of course, these are the basic tips, however it is the foundation for further kid bedroom ideas. Understanding these, you seem to be on the half way of your success.
In case you are busy and have no time to stage your kids room, or lack kids bedroom design ideas, consider using Virtual Staging which you can see the potential of your kids bedroom in different styles.