Best Camera For Real Estate – Experts'Choice (Amazing Selection 2021)
By Ly Bui
15/06/2021
Real Estate Photographers are not only shooters, they are making the photos. To bring out the beauty of the property, they need the Best Camera For Real Estate, tripod, lens, rich gear, expertising in lighting and post-processing technique,…These elements would create a premium realistic photo. Best Camera For Real Estate is the most important device. To know which ones are highly recommended by professionals, let's check them out!
The Very Best Camera For Real Estate
Canon EOS 5D Mark IV is one of the most favourite cameras in Real Estate Photography. If you look at its superior features as follows, we trust you would love to have this powerful camera, too.
30.4MP Full-Frame CMOS Sensor
DIGIC 6+ Image Processor
2″ 1.62m-Dot Touchscreen LCD Monitor
DCI 4K Video at 30 fps; 8.8MP Still Grab
61-Point High-Density Reticular AF
Native ISO 32000, Expanded to ISO 102400
Dual Pixel RAW; AF Area Select Button
Dual Pixel CMOS AF and Movie Servo AF
7 fps Shooting; CF & SD Card Slots
Built-In GPS and Wi-Fi with NFC
Built-in Digital Lens Optimizer
Its generous 30.4-megapixel image sensor and the DIGIC6+ processor makes it easy for photographers to capture stunning interior shots even in the low-light conditions. The impressive 30.4-megapixel sensor certainly produces cripness, sharpness, full range of color and contrast for the property.
Additionally, as the name suggested, the built-in digital lens optimizer of Canon EOS 5D Mark IV is highly capable of creating the nicest picture, which saves post-production time in color correction or alignment.
Another brilliant feature we can't miss once reviewing the best camera for real estate photography is the focus system. Canon EOS 5D Mark IV features 61 cross-type focusing points selected on the touchscreen assisting to select the best image composition to showcase the space value. The large high-resolution sensor produces images of the size 6720 x 4480 pixels. Perfect for large prints or crops, just in case you need them later on.
When the light hits the lens at a certain angle, it results in sun flare. In that circumstance, the Dual Pixel Raw capability is extremely useful as it corrects ghosting. Again, it saves time in Real Estate Photo Editing.
In terms of design, the soft curve camera body and well-arranged buttons on the shelf are easy to grip. Beside that the built-In GPS and Wi-Fi with NFC allow photographers to transfer images fastly.
How about video shooting capacity? Well, it boasts 4K video at 30fps and Full HD at 60p or slowed down to 120p. With the great features aforementioned, the Canon EOS 5D Mark IV is a great option worthy of investment for Real Estate Photography.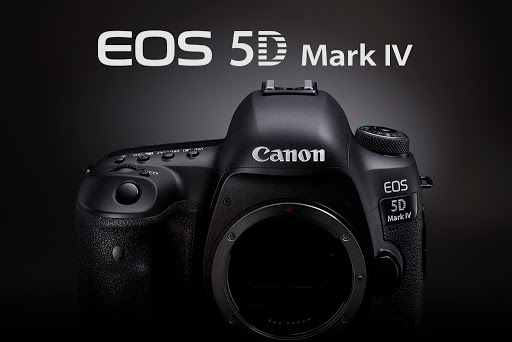 Nikon D850 is a solid Pro-camera for Real Estate Photographers. From the sleek and sturdy design to extensive features, Nikon D850 is one of the most outstanding real estate cameras. Looking at its feature, you will see why it is worthy the price:
Sensor: Full-Frame
Resolution: 45.7MP
Monitor: 3.2-inch tilt-angle touchscreen, 2.359K dots
Autofocus: 153-points
Max frame rate: 9fps
UHS-II SD card & XQD card.
The high resolution upto 45.7MP certainly produces the ultra crisp images. Besides, its autofocus system with up to 153 focus points and Optical Viewfinder (OVF) with a 0.75% enables to capture all subjects in almost all light conditions precisely.
The most essential feature every photographer is much appreciated is its ability to capture 2 exposures once time then automatically merge it together to create the best quality images.
The D850 uses a 180,000-pixel RGB sensor to assess the ambient brightness, contrast and other aspects in the scene. The native ISO of the D850 is 64 – 25600.
With Nikon D850, shooting the property even in the dull or rainy weather isn't a big problem thanks to its water resistance. Especially, its superior image sensor can magically turn a dark room into a bright airy room.
It would be missing if we don't mention its 3.2″ LCD touch screen furnished with 2.359K dots of resolution.
Buying Nikon D850, you are going to invest in a device for a long time. It also can shoot premium video quality: UHD 4K video at 30f.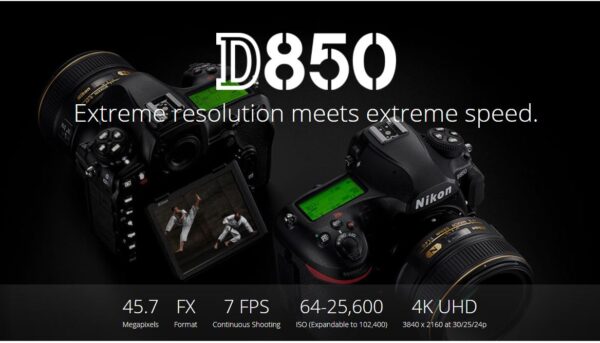 In this part of this article Best Camera For Real Estate, we continue reviewing Sony A7 III full-frame mirrorless camera, which is totally comparable with a traditional DSLR camera. Sony A7 III is an outstanding example showing a full-frame mirrorless camera, which totally can be the best camera for real estate photography.
Sensor: Full-Frame
Resolution: 24MP
Monitor: 3.0-inch TFT Touchscreen, 921K dots
Autofocus: 693-points
Max frame rate: 10fps
Video: 4K at 30p
Sony A7 III is highly appreciated for its design. Its sleek and stylish design of Sony A7 III makes it outstanding from the crowds. Furthermore, its standard features are well proven for superior capacities for the best real estate camera.
Sony A7 III comes with a 24.2-megapixel resolution. Besides, the electronic viewfinder with a 1.3cm XGA OLED and 2.359K dots of resolution along with a magnification of up to 0.78x are fantastic to contain a lot of image information.
One more interesting specification about Sony A7 III is its fast hybrid AF system, which is the combination of phase-detection and contrast-detection AF. According to Sony's information, it can cover 93% of the image sensor.
The image quality of Sony A7 III is real, clear and bright. Some colors however are still possible to be tweaked in the post-production process. The convenient dual memory card slots allows photographers to locate one among two cards to store RAW, JPEG and backup files. It is so convenient for real estate photographers.
Video output matches most of the cameras with 4K video at 30p and the ability to shoot slow motion in Full HD at 120p. While not the best quality on the market, it's more than enough for a walkthrough Real Estate Video.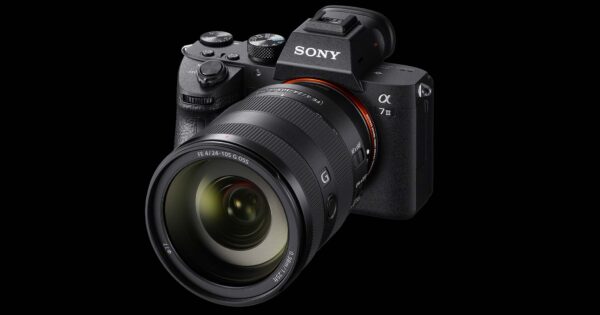 4.Nikon D750
Nikon D750 is a more affordable real estate camera, which fulfills important features and specifications to capture property at utmost light conditions.
Sensor: Full-Frame
Resolution: 24.3MP
Monitor: 3.2-inch TFT LCD , 1.229K dots
Autofocus: 51-points
Max frame rate: 6fps
Video: 1080 at 60p
Weight: 840g (1.84 lb)
Optical Viewfinder (OVF): 0.75% magnification
The 24.3MP resolution is sufficient to capture properties and print-out as well as do retouching steps in the post-production process. The images created by Nikon D750 are sharp, clear while still providing enough contrast and vibrant color.
Even capturing the exterior or interior property on a sunny or a dull day, you certainly get the clear images from Nikon D750. Furthermore, the ISO 100–12,800 is well capable of creating the amazing twilight shots.
The auto-focus system of 51-points is only ⅓ equal to Nikon D850. It still makes the most serious real estate photographers happy with the accurate focusing.
Nikon D750's design is more outstanding than other models due to well-position buttons. Furthermore, the thumb rest space makes users feel comfortable and grip easily. The 3.2-inch TFT LCD containing 1.229K dots helps check the image quality truly.
In terms of video shooting, although it is capable of shooting the 1080 at 60p, it is still enough to record the important scenes of the house.
We believe that Nikon D750 is an unmissable option for both beginner and professional photographers. It could be a perfect investment for an affordable camera body and high-quality lens.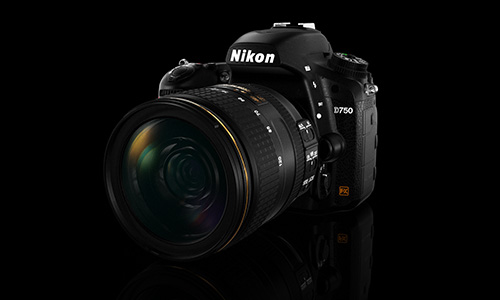 5.Panasonic Lumix G9
If you are looking for a built-in camera at an affordable price to start your business as a Real Estate Photographer, Panasonic Lumix G9 won't make you regret it.
20.3MP Live MOS sensor with no AA filter (same as GH5)
3.68M-dot electronic viewfinder w/ 0.83x equivalent magnification
1.04M-dot 3″ articulating touchscreen display
5-axis in-body image stabilization with Dual I.S. 2 (CIPA rated 6.5 stops)
20 fps burst w/continuous AF using the e-shutter (for ~50 frames)
9 fps burst w/continuous AF using mechanical shutter (for 600+ frames)
80MP Raw and/or JPEG files using High-Resolution mode
4K/60p UHD video capture
Magnesium body designed to be dust/weather-sealed
Dual UHS-II card slots supporting new high-speed 'V'-rated cards
Assortment of 4K and 6K Photo modes and in-camera focus stacking
USB charge and power capability
Top plate LCD
AF joystick
Wi-Fi + Bluetooth
Its 20-megapixel image sensor is quite a bit low in comparison to many new cameras available. It however is still capable of taking eye-catching images to showcase the beauty of your house.
On the other hand, using its high-resolution mode, you can create 80MP Raw and/or JPEG files, which is a very impressive feature at a decent price.
Additionally, the mechanical shutter allows Panasonic Lumix G9 to create 50 frames using the electronic shutter at the speed of 20 fps. It also can shoot at 9 fps with AF-C for 600+ frames. Another extremely useful feature for a newbie is 3.68M-dot electronic viewfinder w/ 0.83x equivalent magnification.
Other add-ons include Wifi, Bluetooth and dual UHS-II card slots as well as supporting V-rated SD cards.
Last not but least, Panasonic Lumix G9 is also well-capable of shooting 4K/60p video.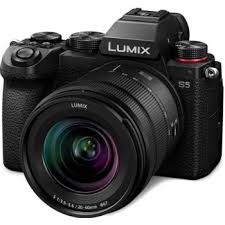 Final Verdict
Selecting the best real estate camera is a primary step. The question "Should we invest in a high-end camera or just an adequate camera" is always raised. The conflict continues going on. In our point of view, like a tree, if you have a solid camera body, it would work with you for a long time. Among the five best cameras for real estate photography, we highly recommend Nikon D750 & Canon 5D Mark IV as their best value for money. By that time, you just need to update the lens, tripod….If you want a more premium one, the Nikon D850 icon never makes you dissatisfied.
If you are searching for a best friendly-budget camera, let's read this Post.