A Complete Guide to Choose A Right Real Estate Photo Editing Service 2023
By Keila Ngo
16/11/2023
The quest for an impeccable real estate photo doesn't end when you complete shooting the property. Instead, it enters a new phase: real estate photo editing. If you were to go online and search for such services, you would easily come across a dozen such service providers. But how do you recognize which one is right for your needs and which one is reliable?
If you're currently on the hunt for a professional editor, keep these five simple tips in mind before you commit.
Professional Real Estate Photo Editing- How to Get A Reliable Service
With various editing services available, it's essential to make an informed choice. To help you less daunting, below are suggestions:
1. Assess Your Needs
First of all, it's advised to determine the level of editing required for your real estate photos. Are basic enhancements enough, or do you need more advanced services like virtual staging or 3D renderings? Understanding your needs will help you approach the appropriate real estate company faster and easier. For example, if your property requires both image enhancement, day-to-dusk editing, and virtual staging, it's transparent that a company that does not offer multiple service levels can be your best choice, right?
Whatever the case, options and choices are always preferable. They provide you the right to choose the best of all—in terms of editing style and budget.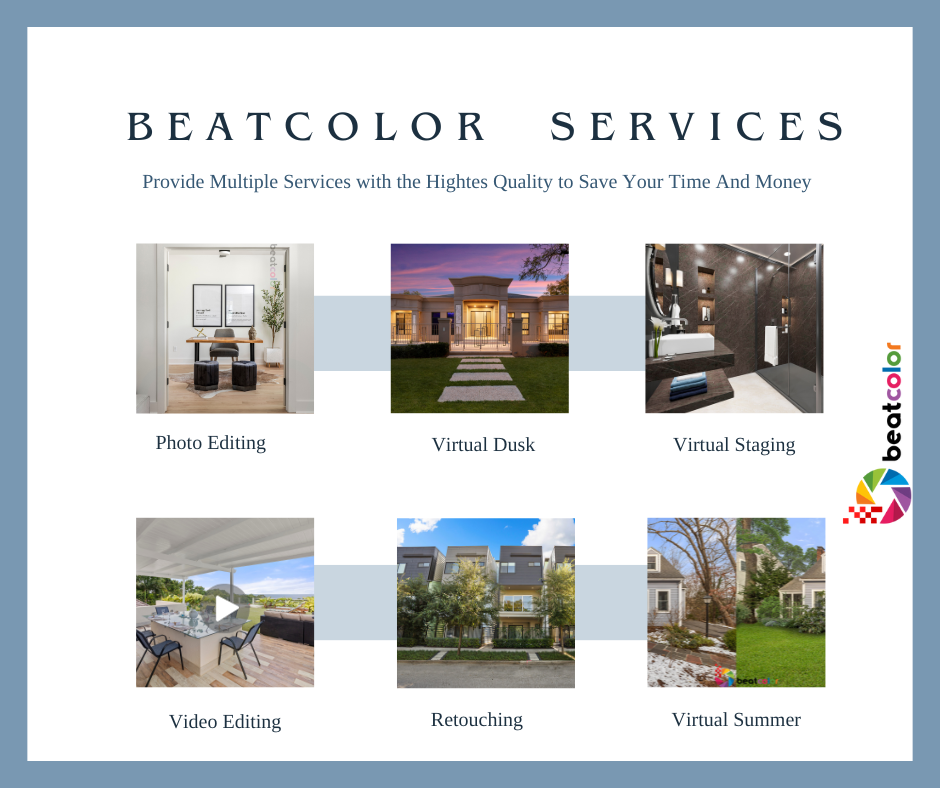 2. Compare Pricing
Another key point is fully understanding the pricing policy and what you can expect for the price paid, before submitting your document to any real estate photo editing service. Moreover, experts advise that you should request quotes from multiple real estate photo editing companies and compare their pricing structures. As you know, photo editing services can represent a substantial investment, with prices often varying dramatically between different providers.
A good rule of thumb is to obtain three quotations from three editing companies or individuals. This enables you to accurately determine the industry standard for average rates. If one pricing list is too high or too low, it might be a potential red flag. Be cautious with a quote that appears too good to be true. It could indicate an underqualified editor who is not able to handle your project at all. In contrast, a quote which is astronomically higher than the others is a signal of inflated pricing.
If you want to get an instant price quote for your project, contact BeatColor now!
Refer to Real Estate Photo Editing Price in 2023 – Here.
3. Check Samples and Qualifications
Once you have got some names in mind, ask for sample edits to evaluate the quality of their work. This tangible proof is a window into the quality of service they offer, which ensures the editing aligns with your vision and style.
These samples serve a dual purpose:
– Give you an idea of the caliber of their editors' skills.
– Allow you to gauge the editors' abilities to enhance your property images that align with your expectations. If you outsource to a team abroad, being able to see how an editor understands, clarifies, and follow the instruction given can give you confidence in their ability to refine your work.

BeatColor Sample for Virtual Spring Service
BeatColor understands the value of this transparency. That's why we offer samples of our work across a range of services for the different needs of clients. Furthermore, we also offer new clients a free trial to see whether our quality can match your expectations.

BeatColor Sample for Virtual Renovation Service
4. Review Communication and Customer Service
The fourth consideration in choosing a professional real estate photo editing service is excellent communication and customer service. Clear communication ensures your vision is understood and executed, which help match your expectation easily.
A right real estate photo editing service does not only provide you an editing service. You're getting a trustful partner who understands your world and style, and who can ensure that your needs are presented with the precision they deserve. Also, we are always pleased to prioritize any orders you have in urgent.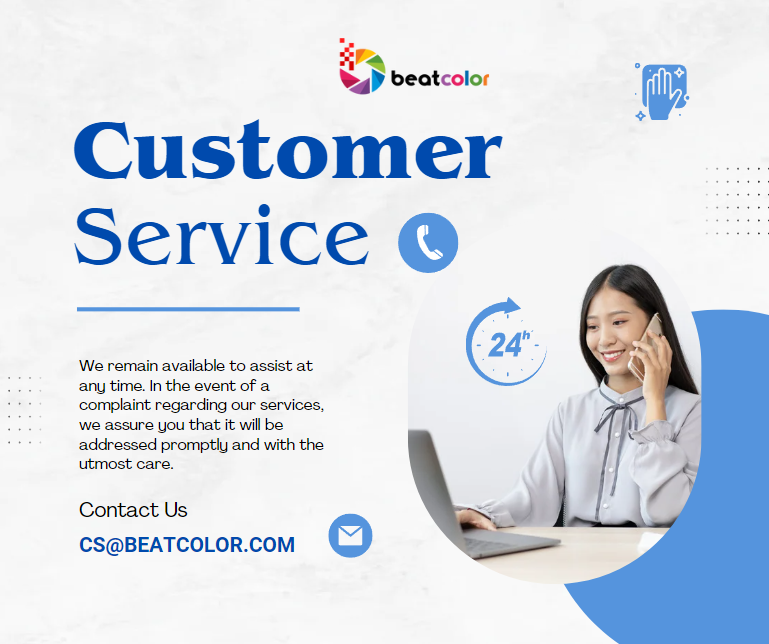 5. Read Client Reviews
One of the most important tips ever is to read reviews and testimonials from previous clients. According to BigCommerce, "72% of consumers say positive reviews and testimonials make them trust a business more and 88% of consumers trust online reviews as much as personal recommendations. "
It's these well-executed feedbacks that are a treasure trove of information, providing actual insights and experience from previous clients. Client testimonials might reveal solid proof of a company's credibility, reliability, qualification, and communication style delivered to customers.
Independent reviews from our satisfied customers can be viewed on BeatColor.com which shows off our highly appreciated editing service.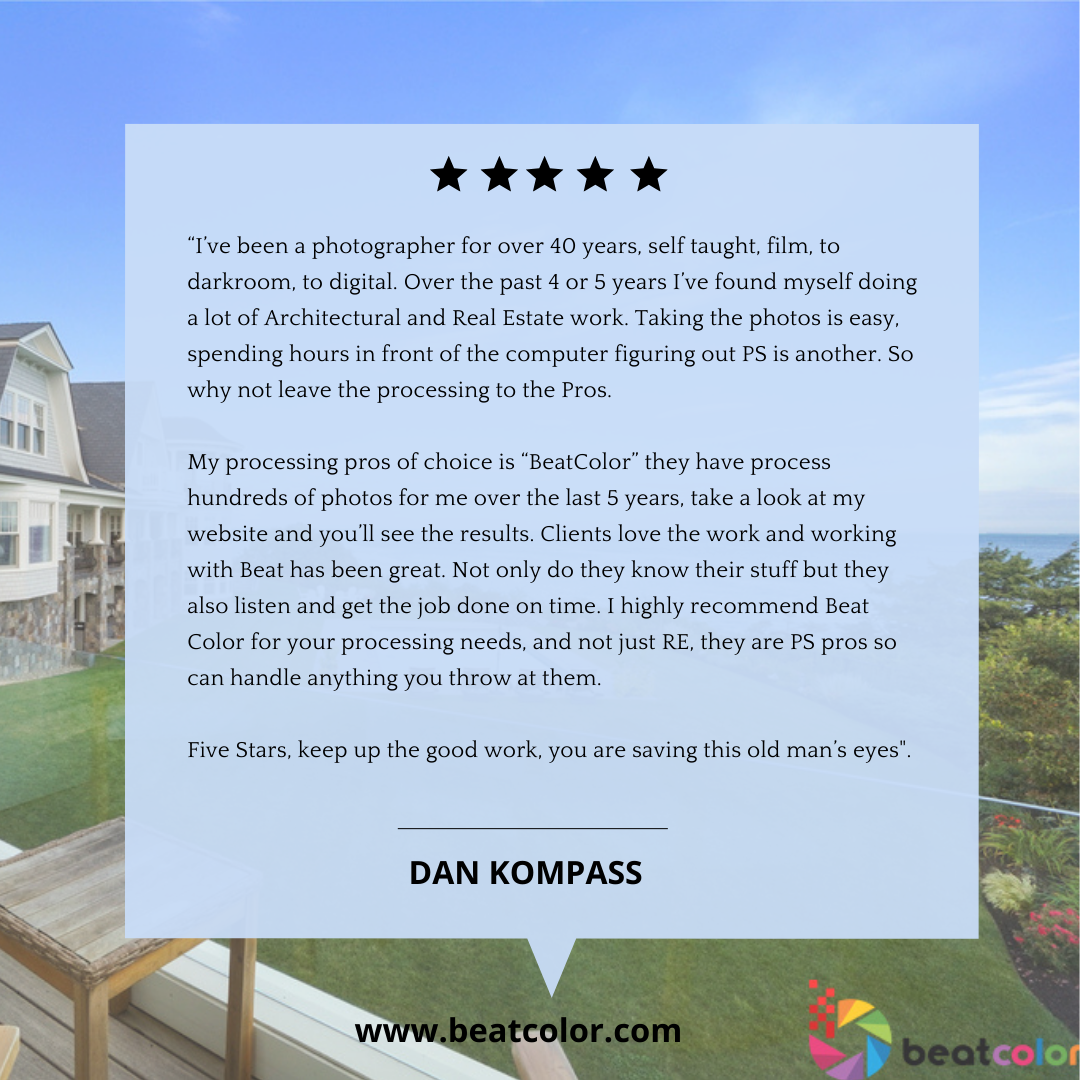 Frequently Asked Questions (FAQs)
1. Are there any free real estate photo editing tools available?
While there are free photo editing tools, they may not offer the same quality and efficiency as professional services. High-quality editing often requires expertise and premium software.
2. How can I ensure my edited photos align with my brand's style and aesthetics?
Effective communication with your chosen editing service is crucial. Provide clear guidelines and sample images to ensure your vision is understood and executed.
3. Can I edit real estate photos on my own if I have no prior experience?
You can, but it may require time and effort to learn the necessary software and techniques. Professional editing services can save you time and provide superior results.
4. What is the typical turnaround time for real estate photo editing services?
Turnaround times vary but are often within 24 to 48 hours for a standard order. Rush orders may have shorter turnaround times but can incur additional charges.
5. Do real estate photo editing services offer revisions if I'm not satisfied with the results?
Many reputable services offer a certain number of revisions to ensure your satisfaction. It's a must to clarify their revision policy before placing an order.
Final Words
In real estate market, captivating photos might be the key to success. Investing in real estate photo editing is a crucial decision that can significantly influence the success of your project. The right editor can transform your property listings from solid to stellar, attract more buyers, and ultimately lead to higher sales prices.
If you are looking for a reliable real estate photograph editing service to place your trust in, BeatColor is here to be the one! Sign up at https://clients.beatcolor.com/ today!