AI Tools for Real Estate Agents – Top 6 Must-Have Tools in 2023
By Keila Ngo
17/10/2023
When it comes to AI Tools for Real Estate Agents, it is not just about ChatGPT. The market is moving fast, and businesses everywhere are embracing various AI software in their operations. They significantly help realtors innovate and blow away the competition with tremendous creativity instead of simply marketing dollars.
We are in an AI world, and any real estate agent who is ahead of the game will be the winner. In this article, BeatColor helps you become that creative tech powerhouse by showing 6 best AI tools for real estate agents in 2023.
Overall Picture of AI in the Real Estate Industry 
The idea of artificial intelligence influencing the real estate industry may have seemed far-fetched initially. But, as technology advanced, AI steadily seeped into real estate practices. What started with simple data analysis tools has evolved into sophisticated AI platforms that perform tasks ranging from property recommendations to price predictions.
The AI influence started subtly, with basic programs for crunching numbers and analyzing market trends.
Technology is getting advanced, and so are the I applications. We saw the introduction of chatbots providing instant customer service and digital platforms capable of complex data analysis.
Today, AI has become an integral part of the real estate realm. It now plays a crucial role in enhancing customer experience, improving decision-making, and increasing overall efficiency.
There is no doubt that AI plays a considerable role in real estate. It offers agents a new way to handle massive volumes of data, make their process easier, and stay ahead in this cutthroat market. In other words, rather than an optional choice, AI is a necessity for real estate experts.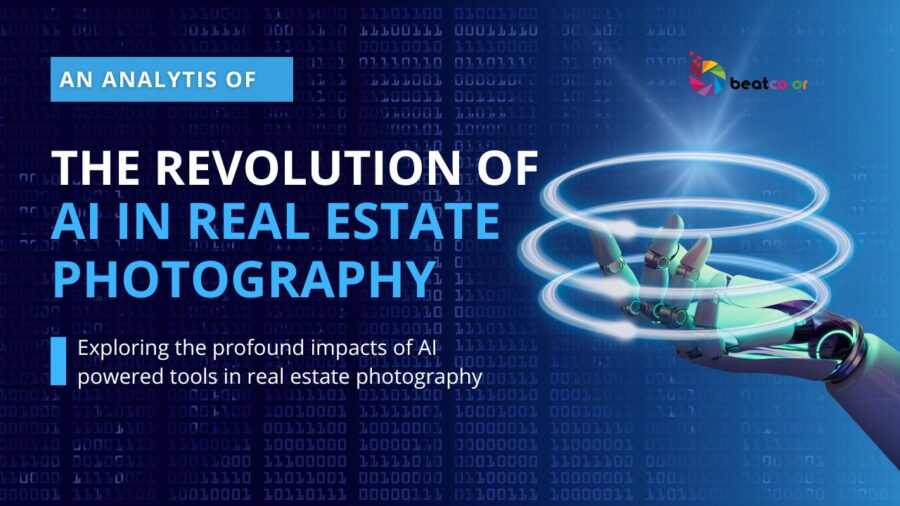 How AI Tools Improve Client Experience
AI tools for real estate can significantly boost clients' experience in real estate transactions. These incredible tools offer three crucial enhancements:
1. Enriched Customer Interaction: Virtual assistants or AI chatbots have revolutionized the way agents communicate with their customers. They offer round-the-clock support, give responses, and even assist with paperwork. As a result, customer satisfaction will be considerably appreciated by this constant accessibility and prompt reply.
2. Streamlined Property Search and Discovery: Predictive analytics powered by AI may produce precise property recommendations by taking into account client preferences, historical data, and market trends. This makes the search process more effective, saving your clients significant time and lowering the possibility of lost possibilities.
3. Personalized Customer Services: AI helps tailor services to match each client's expectations.  Based on personalized portfolios of potential clients, artificial intelligence solutions make sure they feel catered to, improving their overall experience. 
In real estate, building long-lasting relationships is equally important as selling properties.  important as  And in this endeavor, AI tools are your allies, which empowers your business at the highest level. 
What Are the Top 6 Mind-Blowing  AI Tools for Real Estate Agents
Let's delve into some stand-out AI tools that real estate brokers can implement into their real estate business to take it to a completely new level.
Text Generative AI Tools for Real Estate Agents
ChatGPT
Pricing: Free. But it's going to be a little bit slower and it can get bogged down. So, you really should consider paying a small fee to experience the wonderful power of this tool. 
Type: Text generative AI tool for real estate agents
When mentioning real estate AI software, ChatGPT, undoubtedly, is the top in this list. With ChatGPT, you can: 
1. Ask it to provide social media content ideas 
2. Have it write real estate listing descriptions 
3. Ask it to write YouTube video scripts for real estate topics 
4. Ask it to write blog content or monthly newsletter for real estate prospects
Everybody who has done their research on ChatGPT knows that the data goes up until 2021. In the era of modern technology where things are moving and changing faster than ever before, this prevents you as a realtor from catching up with the competitive market and as a result, you will be left behind. Fortunately, we are here to bring helpful solutions for your business. 
There is an incredible plug-in for Chrome called WebChatGPT which is an extension that brings all of the data up to right now. So, in this way, if you want to write market reports, you can use it and ask for the market's data. WebChatGPT  will give you the most relevant up-to-date market information today if you look at leveraging. Now, you can have the confidence that you are getting accurate data or any event of something that has changed between 2021 and 2023. 
Alwrite.ai
Type: Text-generating AI software 
Next, another very cool AI tool for realtors is alwrite.ai. This app allows you to take your YouTube video and then turn it into a properly written blog post and then you can use different tools to kind of audit it. For many realtors, this is a cool way to again create content at scale.
While using Opus Clip to go from a YouTube video to multiple short-form content, you can take advantage of ChatGPT to extend the content and use alwrite.ai to take that YouTube video and turn it into a blog for your website. Thus, you are not just tapping YouTube SEO but also Google SEO.
The most amazing part about alwrite.ai. is humanizing your content on your website with just one click. One of the common mistakes that a lot of agents make is they simply take blog posts that are written by all right or ChatGPT and post these contents on LinkedIn or their other social platforms. 
However, the problem with that is Google does not want a bunch of AI-generated content that's not innovative, not authentic, or genuine. As a result,  dozens of agents in your market are posting the same thing. This is very harmful to their website because it might get flagged and warned by Google. That's why it's highly recommended to use  alwrite.ai.  
All you need to do is just put the YouTube URL here and wait for a minute to have a summarized version of your article. If you want to spice it up, consider taking this paste into ChatGPT, and then adding some different things that make it a little bit more engaging.
Type: AI content-generation tools for real estate agents
The next candidate in our list of best AI tools for real estate agents is Epique – "an artificial intelligence-powered platform for modern brokers". The platform serves as a host of a suite of twelve AI solutions for real estate agents that help relieve brokers of the majority of their copy-writing tasks. Epique's natural language intelligence can create a range of content suited to different goals:
Epique Dashboard – Best AI for Real Estate Agents
Having tried Epique in and out,  confirm that Epique generating features are  absolutely worth exploring. Take the 12-Touches Email Campaign as an example, comprehends prompts regarding word counts, email frequency, and even voice tone, ensuring that agents' correspondence adheres to their style and branding. 
Furthermore, the platform's user-friendly chat interface also guides users along the process by asking pertinent questions about email sequence frequency, making it significantly useful for beginners who have never tried AI-generator real estate before.
Epique Email Marketing 
It's not always the chatbot can understand the prompts completely, thus it's crucial to give clear and concise instructions to get beyond this hurdle. To match the intuitive experience of ChatGP, the user interface could require some enhancements. Yet, as more and more users utilize the platform, we are optimistic that these issues will be soon adjusted.
Image Generative AI Tools for Real Estate Agents
Type: image-generating application for re-staging interior virtually
Generative AI in real estate doesn't end with copywriting. It goes far beyond, extending to image production, space visualization, and virtual tours. This is best demonstrated through REimagineHome.
REimagineHome is an image-generating app that uses artificial intelligence to virtually renovate and design any room. All you need to do are:
1. Dragging any photo of the room you want to digitally stage 
2. Downloading the photo onto REimagineHome platform
3. Highlighting the area needed to modify
4. Providing your specific requirements: furniture style, favorite color preference, and expectation for finished product
5. Generating the result 
Space Renovation in REimagineHome
As you can see, the model professionally performs renovation while maintaining the original structure of the room. Undoubtedly, this AI real estate software can be considered helpful in a variety of projects such as displaying the potential of interior designs for unfurnished listings. This unique feature might serve as a bridge between viewing a property listing and experiencing the actual space, enabling users to envision the transformation of an empty room with furniture.
In short, REimagineHome is intuitive, very straightforward, intelligent, and without any financial commitment. 
Pricing: from $19 per month
Type: a generative AI video editing tool that repurposes a long video into viral-ready shorts with single click.
Our top pick of the best AI software for real estate agents is Opus Clip. As far as research,  most real estate agents struggle with repurposing content. Take their full-length YouTube videos for example. They have to chop it up into a bunch of different smaller content for TikTok shorts and Instagram reels. This process takes a ton of time until there is a platform like Opus Clip that allows you to just put the YouTube video link into Opus Clip. You will then quickly get eight to twelve fully repurposed short-form video clips that are ranked in order. 
Opus Clip unique features are:
1. AI Curation and Co-Pilot
2. Active Speaker Detection
3. Active Speaker Detection
4. AI Keyword Highlighter and Emojis
5. AI-Generated B-Roll and Memes 
Realtors don't need to use all of them, so just take your favorite three or four short-form videos and post them on other platforms. In this way, real estate agents can easily leverage AI to repurpose content and stay hyper-consistent on all platforms without getting overwhelmed or burnt out.  Even though we need to pay a mount to experience Opus Clip, I do believe it would be worth every penny.
BIGVU
Pricing: from $15 per month
Type: AI tools for video creation
It would be a major omission to not mention BIGVU. It is a powerful AI software that will turn your phone into a teleprompter that's transparent. In that way, you can essentially be reading as you're looking at the camera so you could deliver the perfect script without having to get a separate teleprompter, or without having to worry about writing up the script. ChatGPT will do it if you know the right prompts. 
However, it gives you the ability to create incredibly engaging content by saying the right things as prepared. Once the video is done, BIGVU will automatically overlay the captions and all the text and words to make it nicer and more engaging. All you need to do is just adjust the colors and styles to make it on your brand. With BIGVU, anyone can create professional videos quickly with just their smartphone.
With the BIGVU Smart Video Maker, polish your video in just a few taps. BIGVU Artificial Intelligence makes most of the video editing tasks either automatic or done in one-click. Cut your video by just selecting the words where you want to start and end. If you recorded from a distance and/or in a noisy environment, BIGVU uses artificial intelligence to remove background noise and maximize audio levels.
Final Words 
With the fast evolution of technology, the available AI tools for real estate agents are becoming more powerful, and the choices are increasing as well. These suggested solutions go beyond simple AI tools for real estate. They are for every entrepreneur with the expectation of heighten their productivity, scale content quality, and lead to successful transactions. Embracing these tools is no longer an option, it's necessary for the modern real estate agent seeking to stay competitive and efficient.
Hopefully, in this article, you found something that can speed up and simplify your workflow.
Related Posts
Best virtual staging software 2023
Free software for real estate  photographers 
Virtual staging service for real estate