How to download done files ?
By Administrator
18/05/2017
Go to "Edited Files" area.
1. Download via site
You can download each image by clicking to download button on each image or download all by clicking download all images button.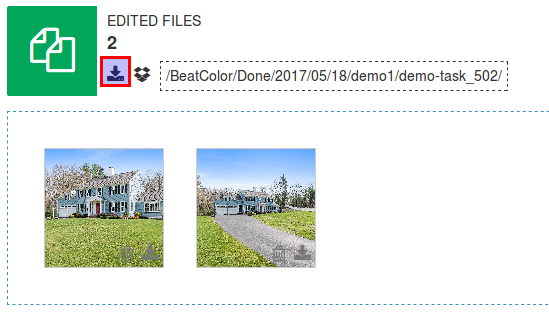 2. Download via dropbox
You can click dropbox icon to get the dropbox link.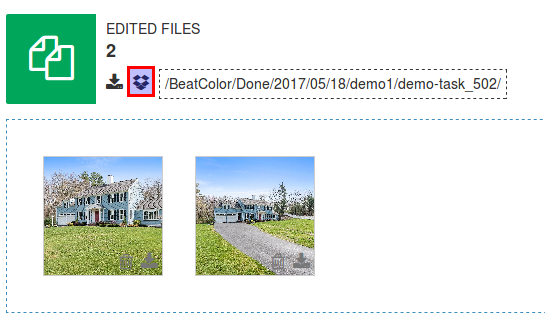 *By default the browser block pop-up window. Please note that always allow pop-up window from https://clients.beatcolor.com