Best Canon Lens For Real Estate Photography – Top Pick 2021
By Ly Bui
29/09/2021
On the internet of thing era, your likely home buyers rely on the real estate photos to convince themselves whether it is worth a call for action or not. More than ever, real estate photography plays an important role in showcasing the nice angles and outstanding beauty of the properties. To make it come true, the lens is the most essential gear any real estate photographer must-have.
In this particular post of Best Canon Lens For Real Estate Photography, we introduce the top lens of 2021 and the must-have characteristics to build a quality lens.
Factors To Consider When Selecting A Lens For Real Estate Photography.
Best canon lenses for real estate photography will create a wide depth of field, which showcases much more details of the room. Importantly, real estate photography requires a lens to handle different lighting conditions and property sizes to create sharp images.
To understand which decisive factors to define the best wide-angle lens for real estate, let's check it out!
Zoom Lens Or Primes
Standing in front of two choices of zoom lens and primes, which type of lens for real estate photography should you choose? Let's have a quick comparison between the two of them.
Primes lens has significant features you should consider. For example, this type of lens creates sharper images due to no movement of the lens' internal element like a zoom lens. Furthermore, almost primes lens comes with a much wider aperture like F/1.8 or F/1.2, so they will be more capable of handling night photography.
Let's take a look at a zoom lens. In contrast to the primes lens, a zoom lens isn't fixed by a focal length. It gives real estate photographers more versatility in capturing different room sizes. Ideally, the best wide-angle lens for real estate can cover an entire house with multiple angles without the need to change several primes lens, which has a fixed focal length.
Another reason that makes a zoom lens popular is that the shooting time isn't too much. The photographer has to use real estate photography lighting techniques like natural light or shooting at the right moment for twilight/ dusk shots to create crisp shots. If using primes lens, it takes time to change several ones once moving to different rooms.
Minimal Distortion Lens
A minimal distortion lens is worth investing in, although real estate photo editing services can help. A minimal distortion lens avoids chromatic aberration, which causes discoloration and blur. Such issues come from that the lens can't take in light from different areas of the scene at the same speed.
Aperture & Focus Length
A wide-angle lens is commonly used in real estate photography. It creates sharp and more alluring images thanks to capturing a broader view of the properties. A wide-angle lens gets an entire room into a single angle and makes it look more spacious. That's why a wide-angle lens is kept searching once real estate photographers have an intention to upgrade their kit.
Two important factors to consider when choosing a wide-angle lens are aperture and focal length.
The maximum aperture isn't helpful with real estate photography because you would sacrifice image quality. Instead, the ideal aperture of f/8 or f/11 is excellent for creating a depth of fields and getting a compressing view of the room.
Similarly, focus length is also important to have a perfect ratio into a frame. Particularly, it gets enough background. A wide range of focal lengths also captures several angles of one room to highlight all the relevant beauty. The focus lengths range from 17mm to 40mm are ideal for shooting almost all houses from normal to large.
Related: Real Estate Photography Camera Settings
Best Canon Lens For Real Estate Photography – Experts' Choice 2021
Canon EF 16-35mm f/4L IS USM Lens – 9518B002
Pros:
Excellent built-in quality
A high-end ultra-wide-angle lens
Producing sharp and bright images even with the corners
Perfect to work on the low-light condition thanks to the maximum f/4
Cons: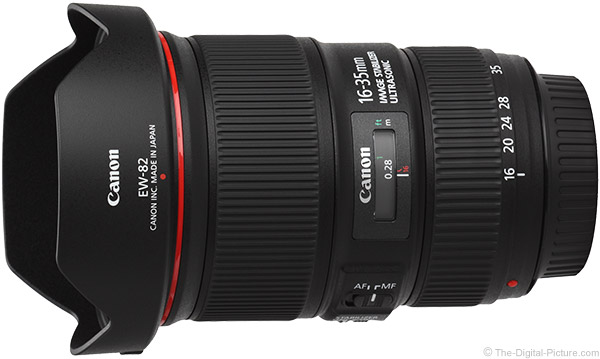 Tamron SP 15-30mm f/2.8 Di VC USD G2 Lens Canon EF
Pros:
Featuring the latest camera technology
Capable to handle all light conditions and capture the entire room.
Best overall performance
Ideal assistance for any photographers who want to build an impressive portfolio.
A great value for money
Cons: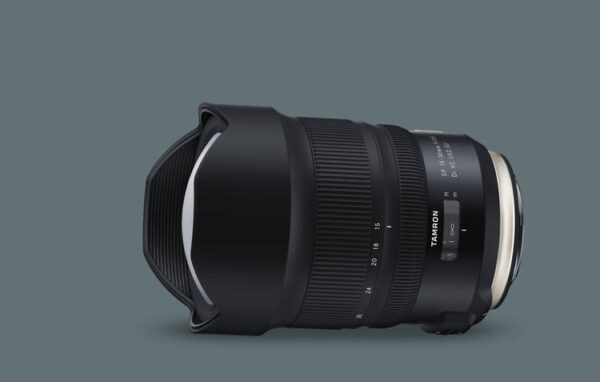 Canon EF 11-24mm f/4L USM
Pros:
Prime-grade image sharpness right into full-frame corners
Minimal distortion
One of the best canon lens for interior and exterior real estate photography.
Fast autofocus and silent manual focus override function.
Cons:
So expensive lens
Vignetting at open aperture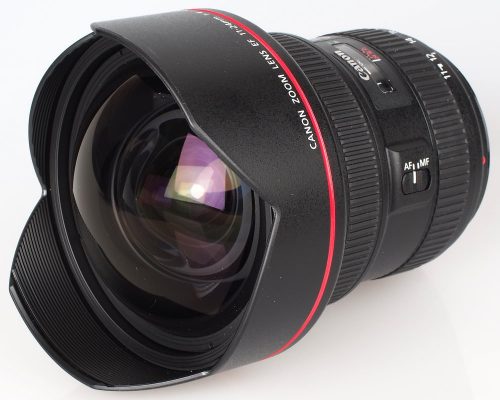 Canon TS-E 24mm f/3.5L II Tilt-Shift Lens
Pros:
A high-end lens for real estate photography, especially for architectural
A professional real estate photography lens for creativity.
The best overall camera with large coverage.
Cons:
High investment for photographers.
Canon EF-S 10-18mm f/4.5-5.6 IS STM (APS-C)
Pros:
An amazing canon real estate in terms of the most affordable price.
Good enough to create sharp images.
Limited zoom range
Cons:
Significant vignetting in the wide-angle position
Slight wide-angle geometric distortions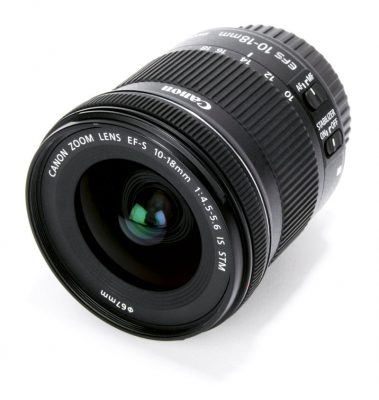 Read more: Best Tripod For Real Estate Photography
How important of verticals in real estate photography