Using the right marketing tools to attract potential home buyers and sellers are the successful keys. During 2020, marketing tools to boost real estate have been changed to adapt to the social distance. These changes forecast as Emerging Real Estate Marketing Trends 2021. In this post, we will show you top 6 creative emerging real estate marketing trends. On top of it, you will find some ideas from us about how to adapt to new trends. Let find out them through this post!
Top 6 Creative Emerging Real Estate Marketing Trends in 2021
Let's imagine how to lead generation if your listing is on the same website with thousands of listings like Zillow, Realtor.com, or MLS.  The marketing investment fee in real estate websites is so costly for your listing to get to the top of the search result. In this situation, the single property website is emerging as the hot trend. It promotes the property and builds the brand name of realtors, brokers,…Especially, it is very effective to promote luxury properties. The nice design of the single property website with catching eye photos and inspiring videos definitely keep viewers to stay on the site longer. 
Furthermore, you can use it as "storytelling marketing" to explain a unique history and a fascinating architectural element that aren't best displayed in a photo. Such a description will creatively explain the home's special features to potential buyers. The power of this emerging real estate marketing trend is raising interest in the home. Your property is certainly always on top of mind with potential home buyers. They are more willing to leave their information or contact right to you after visiting it.
Google uses mobile-first indexing to determine website rankings. So, please make sure the single property website is mobile-optimized.  It would be easier for potential home buyers to find you. To do that, the website contains good blog posts and uses SEO techniques. It is also necessary to use social media to boost your website. Such a powerful single property website is certainly the emerging real estate marketing trend in 2021.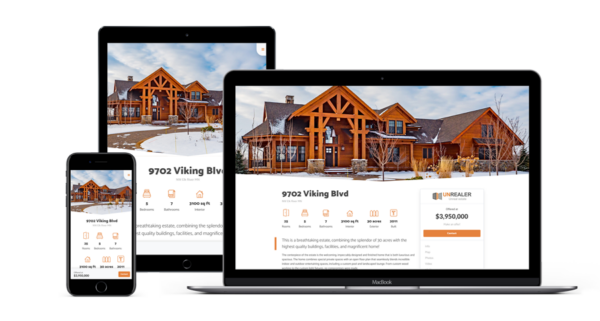 #2. Community Building
The social distance and work from home marked the shift from direct marketing to online marketing. Meeting on zoom and Hangout is getting more popular with almost everyone. Real estate also adapts to this shifting. Having an online community joining your webinars likely establishes you as an industry authority. Lead generation from this community is much better. They already trusted your presentation in the online-meeting. From the perspective of the disease out of the control, this real estate marketing trend continues going up.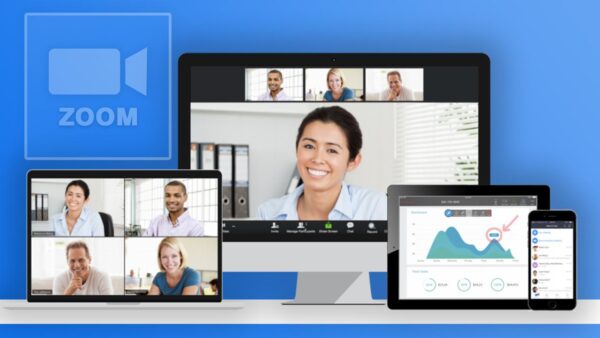 #3. 3D Tour
If you are looking for a creative solution to boost your digital marketing plan, a 3D tour is a right choice! It drives more interest and helps your home stand out among other listings. Do you know that 79% of buyers shop for homes online? About one-third of buyers say 3D tours are very important to their home shopping.  Listings including a 3D tour receive twice the amount of page views on Zillow.
Still photos could be sometimes misleading. The straightforward video makes viewers hard to control its movement and zoom in on house details. Unlike still and video, the 3D tour gives viewers a more accurate feel. They understand the floor plan and flow of the house better. The viewers can conveniently do their own walkthrough of the property from anywhere and anytime. It certainly generates higher engagement.
Besides, a 3D property tour is the most realistic and immersive way to experience a property online. It greatly enhances the online viewing experience for potential buyers. It serves as an ideal alternative to traditional in-person open houses. Its convenient functions and effectiveness are expected to be one of the emerging real estate marketing trends in 2021.
#4. Social Media
Rather than any field, real estate requires trust & professionalism. The opportunity to meet in person is getting tighter for you to show professionalism. Luckily, social media emerges as a wonderful channel to keep in touch with your followers. This great tool allows you to access hundreds of potential guests in a few seconds.
You can use it to show your achievement. Also, let impress them with informative updates about the market. Interesting topics like tips in selling and buying homes makes them continue following you. In this way, you are attracting a lot of interest from potential buyers. Your strong online presence is good to boost lead generation.
Scrolling through news feeds and online consumption has no sign of slowing down. Its stimulation is bringing greater effects in conversion ratio. This trend is bound to continue in 2021.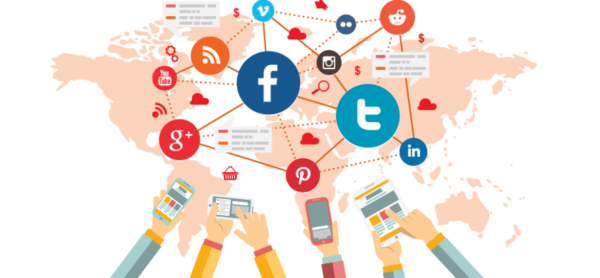 Property listing video is not convincing enough to push home buyers. At the same time, you can use one more video. They could be a neighborhood video, realtor profile video or testimonial video, drone videos… They bring more trust and reality to viewers. Additionally, the website embedding a video can show up on Google easier.
Indeed, video marketing has been a buzzword for the past two years. It looks like 2021 might be the year that it finally takes off. Nearly 80% of real estate marketers are using listing videos in 2020. These numbers point out that real estate video marketing continues moving forward in 2021.
One of the most impressive trends emerging from 2020 is the neighborhood tour. A community tour is a conveying way to highlight local businesses, schools, and amenities. Stunning aerial photography and drone video are much more appealing to home potential buyers. Its powerful effect makes drone the latest marketing weapon in real estate.  The usage of drone images and videos makes properties 68% more being sold. That number continues increasing!!! No doubt, the drone is still the main real estate marketing trend in 2021.
How To Adapt To Emerging Real Estate Marketing Trends in 2021?
Certainly, 2021 is expected to be a brighter year for Real Estate. The lower interest rate stimulates the potential buyers to close the deal. To deal with what is going on in real estate, we should consider both pros and cons of each emerging real estate marketing. More importantly, we have to select the proper marketing with the potential market.
Furthermore, it is worth investing in human sources to support you in proceeding with the marketing plan. Virtual tours, real estate video marketing, virtual staging, drone are easier to be outsourced. The single property website, community building, and social media require more effort to gain more lead generation. Any investment and efforts are believed to be returned with the right value.
Final Thought
At Beat Color, we are ready to move forward with emerging real estate marketing trends in 2021. We invest in human to bring the highest quality. The expertise and service-minded attitude of the team are surely going on in 2021, too.