Professional Commercial Real Estate Photography: 5 Ultimate Tips To Follow
By Gina Lam
24/04/2023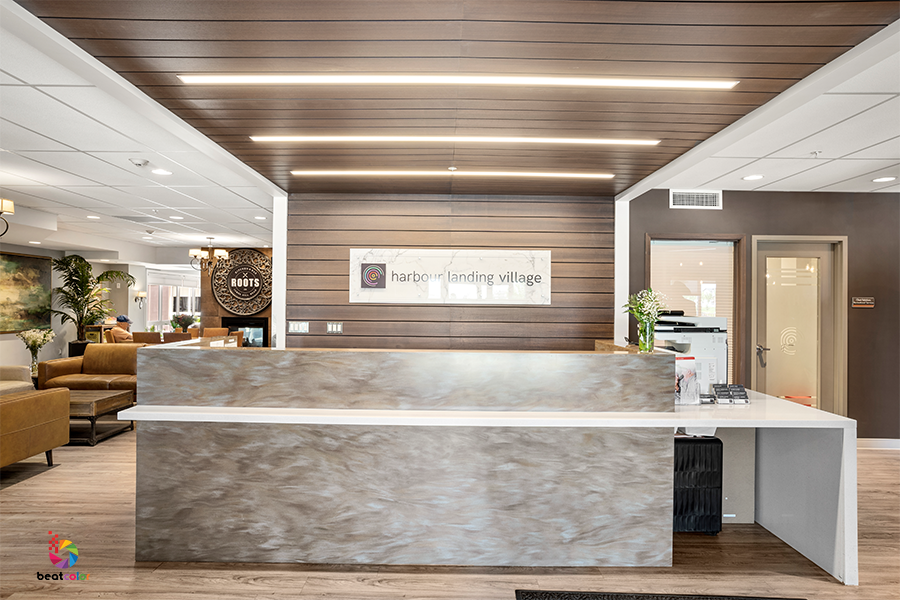 Commercial real estate photography should be given great attention just as the residential category though such kinds of properties are considered more bland and technical in nature. A better-quality visual will definitely entice potential customers to visit the establishment and generate financial value for agents. Embracing that perspective, we would love to share the top 5 ultimate rules to hold in mind while on a shoot for a commercial listing.
1. Professional Commercial Real Estate Photography Begins With a Good Plan
As with any professional photography, the more you plan in advance, the more likely you are to capture the unique characteristics of the listing. In more detail, here are the things you should take into consideration.
Determine Clear Goals
It is a must to have a discussion with the property owner about their specific needs and wishes. For instance, photos of occupied office rooms should be accentuated if the client wants to promote the place as a fully leased property. On the other hand, if the building location is the one to be highlighted, photography must show how the property is connected with schools, medical centres, and entertainment services.
Research The Position
Usually taking note of the direction of the sun is of great importance. In other words, you should take a tour and observe how natural lights interact with different perspectives of the listing. For instance, the front view will never get sunlight if the building is facing north. The wise treatment, in that case, is to shoot at a time when the sun is not behind the building, giving direct light to the camera. Otherwise, taking a shoot on an overcast day with a dusk sky would be a great option.
2. Gears For High-Quality Commercial Real Estate Photography
Use a DSLR camera
In order to capture high-quality commercial property photography, a DSLR or mirrorless camera is not obligatory. Nevertheless, due to their high applicability, a DSLR offers photographers more customization options than a mobile phone. To be more specific, by having interchangeable lenses, mirrorless cameras prove certain advantages just for large properties. What challenges commercial buildings photographers that is some spaces might need a wide-angle view, like when the building is filled with many amenities stretching all over. While with the entrance to the building, a narrower view would be in need.
Use a Tripod
You might want to consider investing in a solid tripod as the gear provides the stability and sharpness needed for the shoot. The tripod gives its best result when you aim to capture the textures and details of the office facilities. It perfectly accommodates that task by eliminating camera shakes, blurriness, and noise, especially in low-light situations. With that much value added to commercial property photography, make sure you catch up with the newest features of 5 Best Tripods For Real Estate Photography 2023 (Professionals' Choices) in our Blog.
No need for Lighting
Getting lighting gear is unnecessary and sometimes might even be troublesome for your shooting. It is undeniable that dragging heavy lighting gear around a large commercial property is time-consuming and might be the last thing a photographer wants to do. More importantly, lighting gear appears to have few benefits. With common real estate photo editing techniques such as merging, the final outputs can turn into beautifully-exposed images using nothing but natural light.
3. Best Shots To Capture With Commercial Real Estate Photography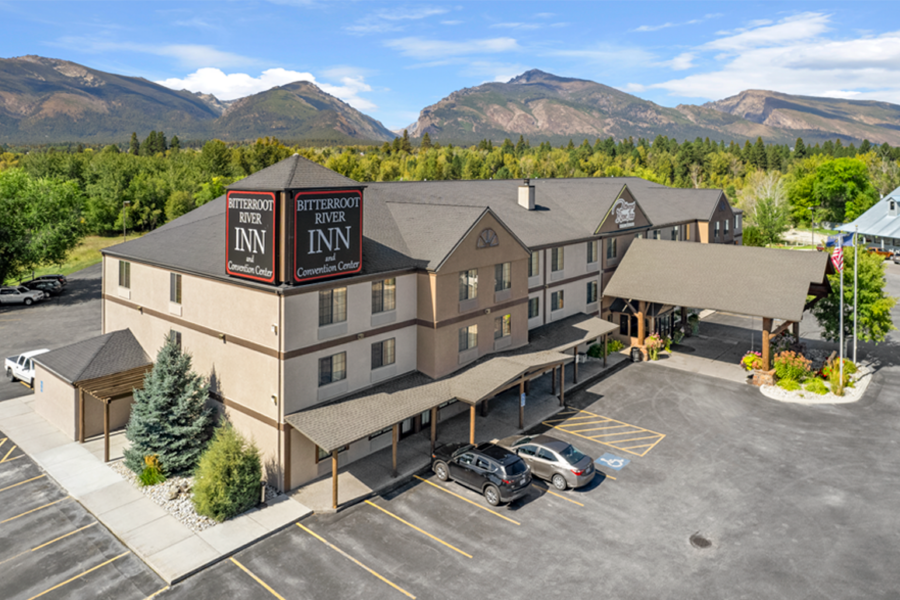 Street view shot
There are multiple reasons why street view is one of the most important shots that can't be overlooked. Firstly, if a commercial property is located at a strategic point, it's a must to emphasize in the shot as the position is the biggest value of any property. Secondly, taking commercial real estate exterior photos, especially the street view, is a perfect visual marketing technique. Those shots can tell that the retail properties are bustling with energetic activities and people going shopping.
Medium height shot
You can experiment with various angles and orientations to create a fascinating composition, however, the medium height will always be the optimal application in most cases. Most commercial properties are not large halls with 4-meter ceilings, so it is reasonable to set the middle height between the floor and the ceiling. Within that space, the scale of everything in the room is perfectly conveyed and perspective lines are also correctly aligned. Although image post-processing allows scale correction and alignment, it's better to avoid resorting to that necessity.
Drone shot
It is undeniable that commercial real estate photography has embraced drone techniques more than any other category of photography. The thing is most commercial buildings are too large to capture the whole asset and its interaction with the surroundings from the ground with a normal camera. Your photos should show the scale of the office and building area. The rules for drones are not so much different from taking photos of residential properties, which you can research further in our article Top 6 Fundamental Rules For Real Estate Drone Video.
4. Preparation For Commercial Real Estate Property Prior To Photographing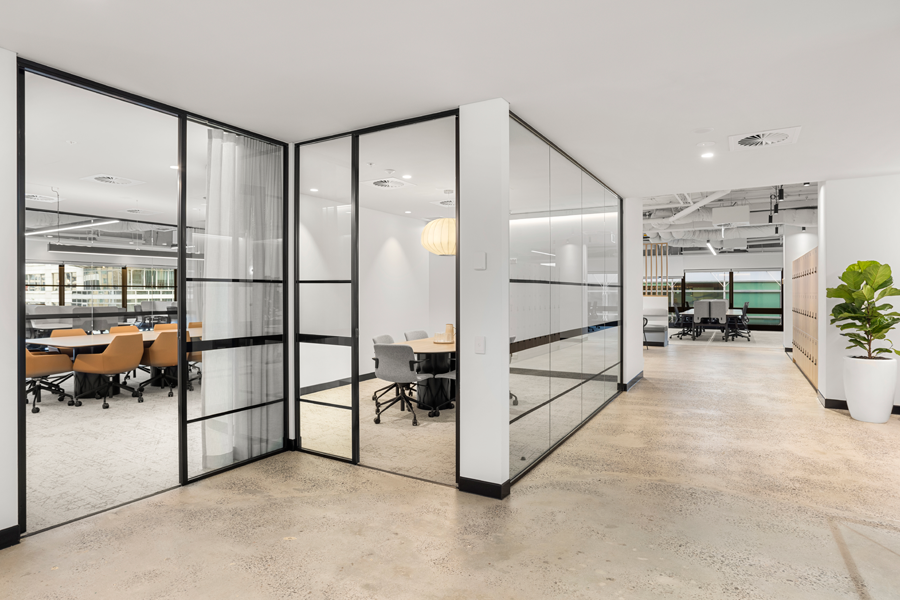 When you meet with the property owner prior to shooting photos, it's important to have a pre-production checklist. They are things to ensure the space is clean and well-organized, some examples are as follows:
Exterior areas are tidied up with no trash and clutter left on the site.
Glass windows show no hints of fingerprints and smudges.
Common areas, like halls, should be organized reasonably. For example, seating areas can be less bland by adding coloured plants beside tables and pillows to sofas.
Office areas should be clutter-free without feeling empty or cold. The furniture gives the space proportions but too much makes it small.
Warehouse areas should be as empty as possible to show the size of the space and storage possibilities.
5. Professionally Enhance Commercial Real Estate Photography With Photo Editing
Showcasing the unique characteristics of the restaurant or bar is not enough to make your photography stand out from the competition. Yet a little touch-up can put magic on final outputs.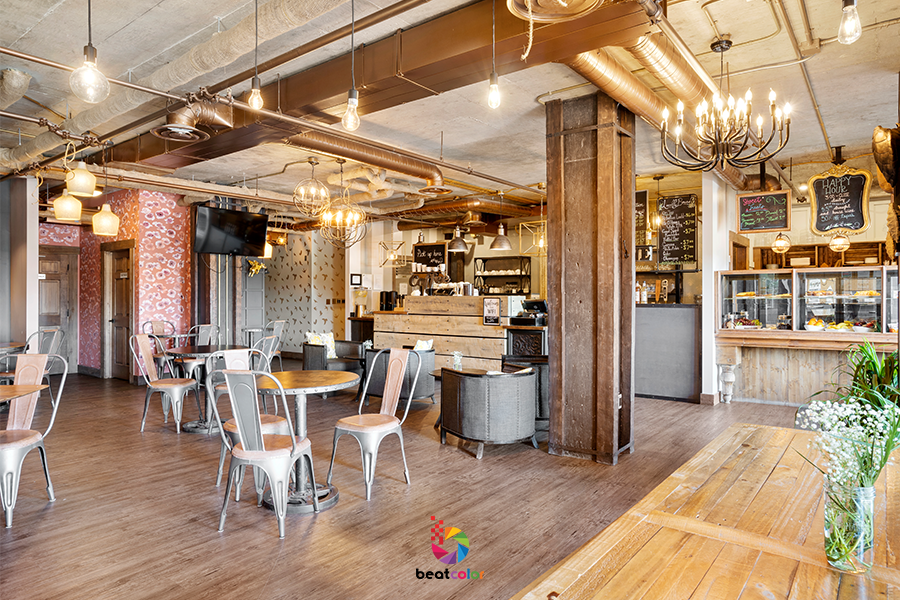 Steps to go through during the image editing stage include color correction, white balance adjustments, and contrast and saturation settings. But those are not all about post-processing, as you may want to remove unwanted objects, do sky replacement, deal with lens distortions, etc. In case you cannot handle time to perform all those techniques, you can always count on trusted companies such as BeatColor Photo Editing to give better quality visuals for your images.
Final Thoughts
In this article, the best 5 guides for commercial property photography have been revealed from the very first preparation to the final stage. Hopefully, this would help professionally enhance your skills for photographing commercial property.
Related Posts:
Top 6 Fundamental Rules For Real Estate Drone Video
8 Handy Tips For Luxury Real Estate Photography That Help Boost High-end Property Selling Rate
Real Estate Photo Editing Techniques to Improve Property Images
4 Handy Tips For Home Office Staging
5 Best Tripods For Real Estate Photography 2023 (Professionals' Choices)