The radical development of the Internet has enabled us to change several traditional practices such as purchasing products online instead of buying at stores. People tend to buy from small things like books, clothes, and shoes to bigger things online like cars, furniture or even houses. This trend contributes a significant role in the development of many online services, especially real estate field. An article in Mail online stated that "Location was the reason behind people not choosing a property, along with its appearance inside and outside". As a result, to draw potential clients at the first sight, realtors or property sellers need to launch gorgeous pictures that push up the house's value. Fortunately, modern digital photography is developing day by day to help photographers have professional images. However, even taken by the best photographers with the most modern digital camera, your real estate images will not reach the perfect point without post processing. That's also the reason why BEAT COLOR Real Estate Photo Editing Services was born to support real estate photographers in the post production.
BEATCOLOR Real Estate Photo Editing Services
Being one of the leading Real Estate Photo Editing Services Provider in Vietnam, BEAT COLOR proudly offers the highest quality as well as the most outstanding services to valued customers. Encountering with tight deadlines, busy shooting schedules, and a huge pile of unprocessed stock photos, professional photographers might feel overwhelmed and stressful. However with experienced and skillful editors, BEAT COLOR will help you out of this problem by our capability of processing a huge amount of real estate images in a very short time with the highest quality.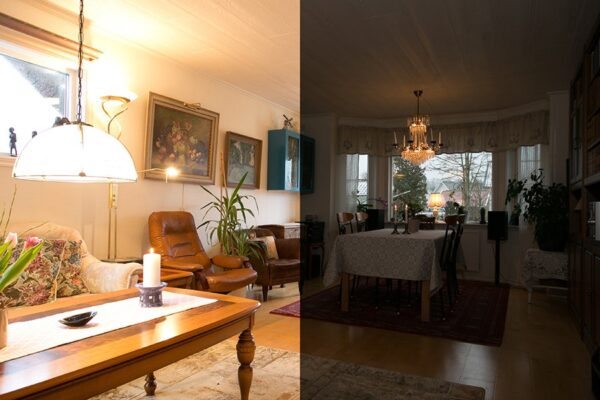 Photo editing refers to modifying or improving digital or traditional photographic photos by using different techniques, tools or software.
The basic processes in photo editing are:
– Noise reduction
– White balance, contrast, exposure, lens correction, color adjustments.
– Removal of Camera Flashes
– Removal of Minor Reflections
– Resizing, cropping and removing background.
With these simple enhancements, your real estate pictures will be more appealing and stunning than before.

Retouching goes a step beyond editing/adjustment. Photo Retouching means polishing a photograph. While photo editing helps enhance brightness, sharpness or color, photo retouching helps to
– Remove undesired things from your photograph such as: some fingerprints, unfinished pool or rough walls…
– Add the details into the photos of properties such as trees, glass, snow, fire….
 – Convert winter photos into summer photos by removing snow, adding trees, flower…
– Complete the unfinished details of the houses such as painting, holes….

Visual staging means using graphic techniques to add computer-generated items into the photos of empty properties. Its purpose is to help customers experience a life-like and warmth  home instead of boring vacant house.
By using cut-edge technologies in graphic design, our talented designers are able to add a variety of interior styles into your photos through some mouse clicks. You – our value customers – can also give us your instruction how you want the rooms to be like, then we will do as you required. If you have no idea for decorating it, we will give you advice on how to deal with it.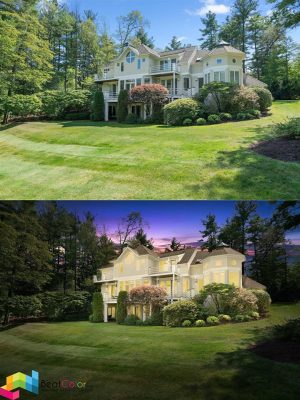 Virtual dusk literally means converting day light photos into night light photos by:
– Adding a beautiful twilight or dusk sky to the images taken in day light.
– Darkening the surroundings
– Turning on the exterior and interior lights to brightening up the home.
Twilight photos look beautiful and motivate buyers to imagine returning to a warm and welcoming home each night due to the light effect. Besides that, a twilight image of a home can really make potential clients curious and excited about the house's interior. That is reason why the demand for dusk photos is increasing and virtual dusk service is a great solution for photographers as well as real estate agents.
WHY SHOULD CHOOSE BEAT COLOR AS YOUR REAL ESTATE PHOTO EDITING SERVICES PROVIDER?
Outsourcing Beatcolor as your post processing services provider, you will receive the following benefits:
– You can save your time with the short turnaround time thank to the benefit of time zone (24 hours)
– The price for real estate photo retouching service is super cheap from 0,5$ – an affordable price for all photographers whilt the quality still remains unchanged.
– Our customer service is available to support you until you are satisfied with our outputs (24/7)
– We offer 3 photos edited for trial without any fee (editing service only)
– Your private information or data will be kept in secret
– We use the latest image editing software such as Adobe Illustrator, Adobe Photoshop CS6, CoreIDraw to give you the most attractive photos
– We can work with all types of format such as: JPEG, TIFF, CAD, DXG, PSD,… and deliver to you your expected outputs.
Beatcolor is providing its services for over 10 countries in the world. Once working with Beatcolor, customers will be satisfied not only with top-world quality outcomes but also with whole-hearted services. For more information, feel free to contact:
Email: Cs@beatcolor.com
Address: 103 Nguyen Duc Canh, Tuong Mai, Hoang Mai, Ha Noi, Viet Nam