Real Estate Drone Photography License: All You Need To Know
By Gina Lam
30/09/2023
A real estate drone photography license is a must for any photographer who wants to work in that industry. Yet it can take a lot of time and effort to take in all the legal requirements and regulations. This article shall offer both broad and detailed perspectives on this licensing issue.
1. Do You Need A Real Estate Drone Photography License?
The answer would be an absolute yes, however, it is essential to differentiate the license for real estate drone photography from other types. Below we will go through two main licenses applied to drone photography.
Recreational Use of Drone
The recreation operators are the people who fly an uncrewed drone for personal purposes and enjoyment. Users will need to complete the Recreation UAS Safety Test (TRUST) and carry the proof of passage whenever they go for a fly. The test can be carried out online and should take 30 minutes.
Business Use of Drone (including real estate photography)
On the other hand, the business or commercial operation of drones requires a Federal Aviation Administration (FAA) Part 107 license. This leads to the question of how we can define "business use". According to the FAA, using drones to take photos or videos for sale or compensation would be a non-recreation operation. Thus, even taking shots of your own house for marketing purposes, you still need that specific license.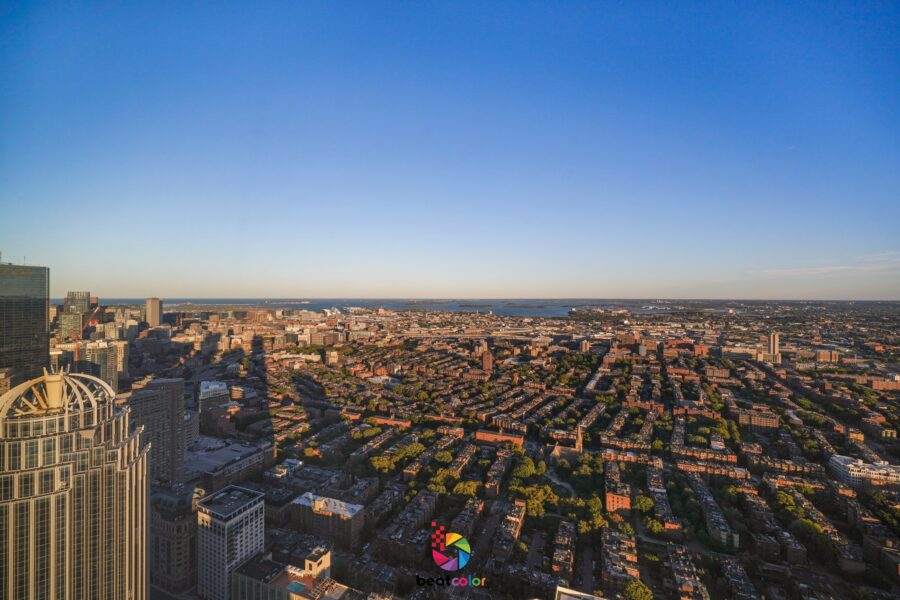 Taking drone photo for business purpose requires specific license
2. How to Get A Drone License For Real Estate Photography
The positive note is that it's not so challenging to take a drone photography license. All the necessary steps are straightforward and easy to follow. Before going further on the instruction, it's crucial to keep in mind that "Remote Pilot Certificate" (RCP), "Part 107 license", or "Part 107 certificate" all refer to the same concept.
Register for a real estate drone photography profile
The registration process starts with getting your FAA Tracking Number (FTN) easily by accessing the official website FAA. The only requirement is that you have to be at least 16 years old and have valid government-issued identification. The next step is to create an Integrated Airman Certification along with a Rating Application profile.
Prepare for the real estate drone photography license test
Questions in the test cover a wide range of knowledge: from drone regulations to emergency procedures and even weather knowledge, which for sure are applicable when you go for real estate drone photography. However, the FAA provides its own study guide along with a two-hour training course free of charge. Before taking the actual exam, you can also schedule a mock test at the nearest Knowledge Testing Center.
Take the exam
The test contains 60 multiple-choice questions and you should answer at least 70% of the test correctly. Once you've completed and passed the test, you'll fill in the FAA Form 8710-13 and pay the fee. The result will be issued within 48 hours and if your test score is valid, there will be a background check. After that, you will be issued a Part 107 Certificate! After getting the certificate, you can start practicing using it for real estate photography with our sharing Top 6 Fundamental Rules For Real Estate Drone Video and Top 5 Unskippable Real Estate Photography Trends 2023.
3. The Cost of Getting A License for Real Estate Drone Photography
While according to the Federal Aviation Administration, the drone license itself costs $160, there could be some other fees associated with it. For example, such costs are paid for study material and training courses provided by third-party test help. The studying expense can fluctuate around $150.
If you fail the test, a retest should take another similar amount of fee. You can resit the test as many times as you want though. There is only a condition that applicants have to wait two weeks between attempts.
It's also essential to keep in mind that you will need to retake the test every two years in your real estate drone photography career. The reason for this is that photography drone operator licenses are only valid for 24 months from the exam-taken date.
4. Other Conditions After Getting A Real Estate Drone Photography License
Registration for a real estate drone
In addition to paying for the Part 107 license and passing the exam, you may need to register your drone. The registration mostly depends on the drone's weight. The question is what weight drone must be registered. The FAA insists that drone photographers must have any drone over 0.55 pounds registered.
Height limit to a real estate drone photography license
Even if you have got a license, there is still a height limit. It prohibits real estate drone photographers from flying higher than 400 feet in altitude. This explains why drone photography cannot take an entire view of the building if they are too high. In that case, images will be stitched to make a panorama image in the post-production process. BeatColor has great experience in editing such types of images, you can find out more in this article Aerial Photography Real Estate Editing Services. Note that if you need to fly over 400 feet in height, there is a process that allows you to obtain permission from the FAA to do so, but you will need to begin it 90 days before the time of your flight.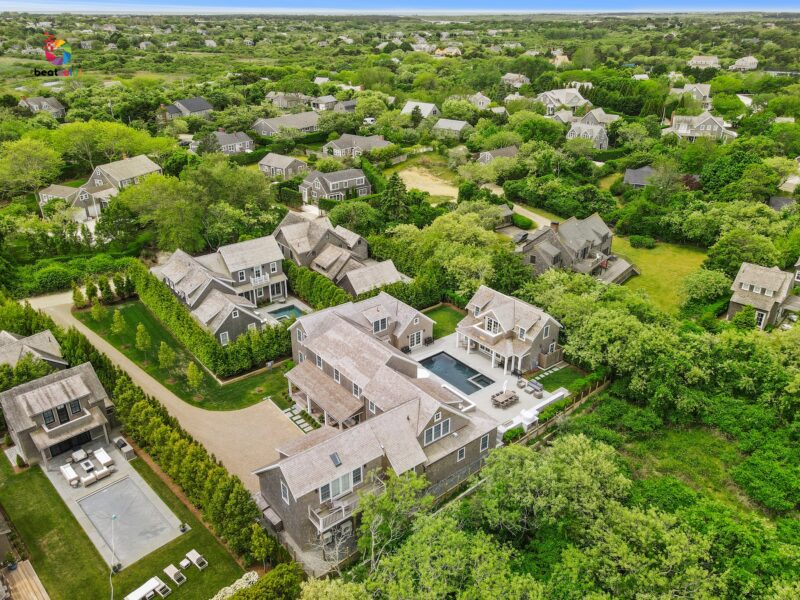 Height limit for drone photography is 400 feet in altitude
Airspace
However, the height limit also depends on certain air spaces. For example, if the real estate photographer is going to fly the drone in controlled airspace, the 400-foot limit does not apply. While within Class B, C, D, or E2 airspace, the 400-foot height is counted above ground level, not structure height. Thus, it is crucial to know the different layers of airspace control in the property areas.
Final Thoughts
With all the information unveiled and explained, getting a license for real estate drone photography should be within reach.
Related Posts:
Aerial Photography Real Estate Editing Services
Top 6 Fundamental Rules For Real Estate Drone Video
Top 5 Unskippable Real Estate Photography Trends 2023