Real Estate TikTok- An Ultimate Solution To Sell Home
By Ly Bui
29/01/2022
In this digital era and particularly the Covid-19 situation, we have experienced the dramatic change of real estate marketing. Importantly, hopping-on trends to fresh and resonate audience's taste. Real estate TikTok is one of the adaptations. This concise post is great for anyone, who wants to move into real estate TikTok and employ its effect to lead generation strategies. Let's get started.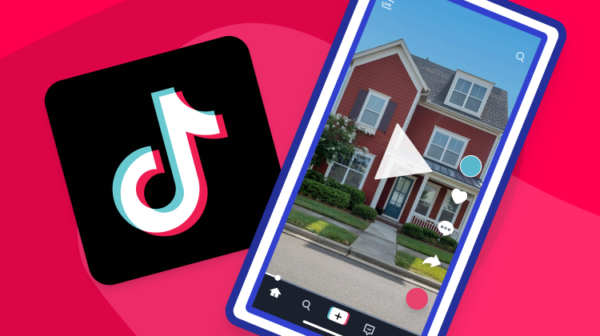 Why Real Estate TikTok Becomes A Powerful Real Estate Marketing Tool
As the third most downloaded non-gaming app, the massive TikTok growth has reached 689 million users. In comparison with other social media platforms, Instagram took six years from its launch to gain the same amount of monthly active users that TikTok managed to achieve in under three years. The biggest social media platform, Facebook, took more than four years. TikTok has rapidly attracted various users. Until now, TikTok conquers Millenials and Gen Z, which accounts for 62% of TikTok users while only 7.1% are over 50 years old.
What are the reasons why TikTok becomes a powerful marketing tool for Real Estate while youngsters are not the perfect customers who have an intention of purchasing houses? Continue reading on to find the answers to this interesting question.
TikTok has greatly built a sphere of influence and given real estate agents exposure to a wide audience.
The joyful and entertaining content of TikTok extends the brand reach and generates new leads. For instance: the followers reach out to realtors asking to sell their house or rent it.
Building a deeper connection to other social media platforms, especially Instagram, the second platform, has a strong influence on the real estate market.
Driving traffic to Instagram easily through Bio, CTA, teases Instagram content in the video caption.
The Most Relevant Content Of Real Estate TikTok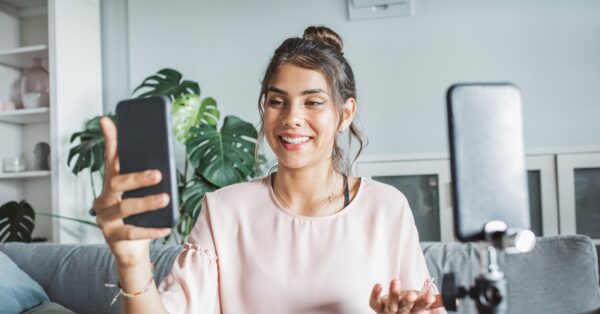 TikTok is not your audience's go-to-place to search for real estate walking through video. To make a TikTok video go viral, there is no other choice rather than to create authentic and funny video content. At the same time, only by appearing consistently can you make use of the efficiency of the real estate TikTok.
In this part, we are going to share with you the most inspiring and relevant content of real estate TikTok, you can use to build your brand name.
Topics Around New Home Buyers.
Fear and concern of first-time homebuyers is the evergreen content you can repurpose. This topic even creates the highest engagement for real estate TikTok as it brings a deeper connection with the target audience. Viewers feel that their questions are cared for then encourage them to keep the conversation going.  
Like any other content, it is vital to narrow the niche market down then do brainstorm about the most asked questions from that kind of home buyer. @Real estate source is one of the best real estate TikTok accounts that address topics about commercial real estate. She usually talks and answers questions about commercial real estate. 
Topics Surrounding Real Estate Agencies.
The accumulated experience on the career path of real estate agencies does only captures the attention of beginners or the real estate agencies community but also impresses homebuyers or sellers. This interesting topic creates a strong brand name and showcases your expertise cleverly. @ Tatlondono or Stevie Soucieare the influential accounts we would like to introduce. Her real estate TikTok covers a wide range of real estate agency topics. Their most dominating stories are about property hustles, millionaire tips, and real estate agent success.
Real Estate Investment.
Undoubtedly, real estate investment is always a hot topic, which a wide range of audiences is interested in. Sharing tips, successful stories about wise investments, or first-time property investing Q&A greatly resonate with real estate investors.
Home Inspection & Available Homes On The Market.
An additional evergreen topic is home inspection. In our experience, this type of content is easy to apply TikTok's filters, effects, and music features. Besides, a short home inspection video can easily mimic dominating trends.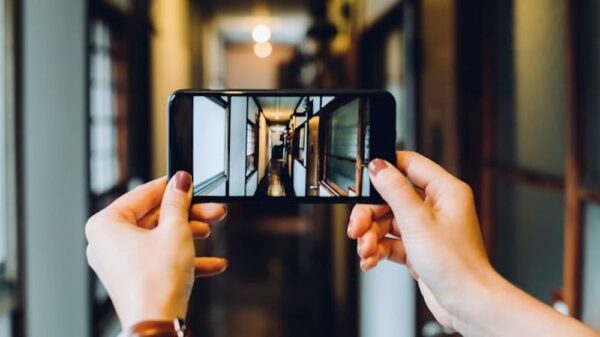 Tips To Belong An Engaged Real Estate TikTok
Create a Tik Tok profile with a username and connect the account with your page or other social media platforms. 
Include "real estate," "realtor," and/or the name of your residing area in the user name so that other people can easily recognize you. Ideally, you use the same name as on our social media platforms. 
Hop on the current trends on TikTok and put some of your creative ideas on the video. Aramgrealty wisely takes advantage of the hot music Pop Smoke candy shop then puts graphic text into blocks to explain mistakes once purchasing new houses. 
Highly utilize audio to make the video more engaging.
Follow influential figures in the real estate agencies community to refer to how they use real estate TikTok. 
Create concise content for a 15-seconds real estate TikTok.
Use Hashtags as a label to tell the TikTok algorithm and viewers about your content. Let's follow other successful real estate agents. to find out hashtags giving them to reach viewers. 
Share real estate TikTok Videos on other social media platforms.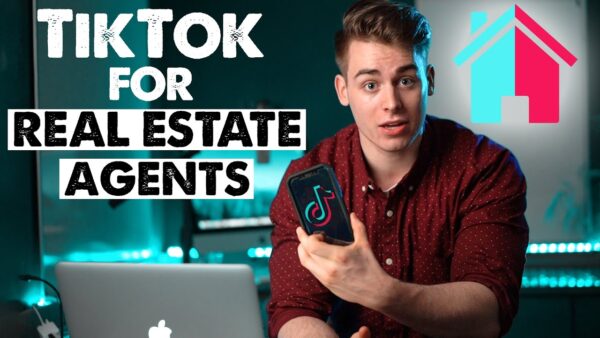 Final Thoughts
TikTok has stirred up the methods marketers could approach the market. The uniqueness of algorithms and video content usage has captured the attention of huge audiences. It has locked the doors of every industry. Real Estate industry is no exception. Real Estate TikTok has proven its effectiveness in generating leads and broadening a brand name to the market. We hope this article provides you with a great insight into real estate marketing. 
Read More:
How To Make Use Of Real Estate Post Wisely?
Emerging Real Estate Marketing Trends In 2021
Real Estate Video Marketing – Essential Things You Should Know
Five Essential Tips In Real Estate Videography Creation
How To Make A Real Estate Video Go Viral?