How To Grow Real Estate Photography Business? – Latest Techniques
By Ly Bui
28/10/2022
Growing real estate photography business is always the major demand for any photographer. Well, how you can turn it into a profitable business sustainably if you know that the average income to shoot a medium property is approximately US$ 140 – US$ 160. It certainly requires much effort and time to build sustainable development for your business.
Along with your advantages, many popular yet effective strategies you can wisely make use of to grow your real estate business. In this post, we introduce the 7 newest and latest techniques you can lean on to boost your real estate photography business. Let's get started!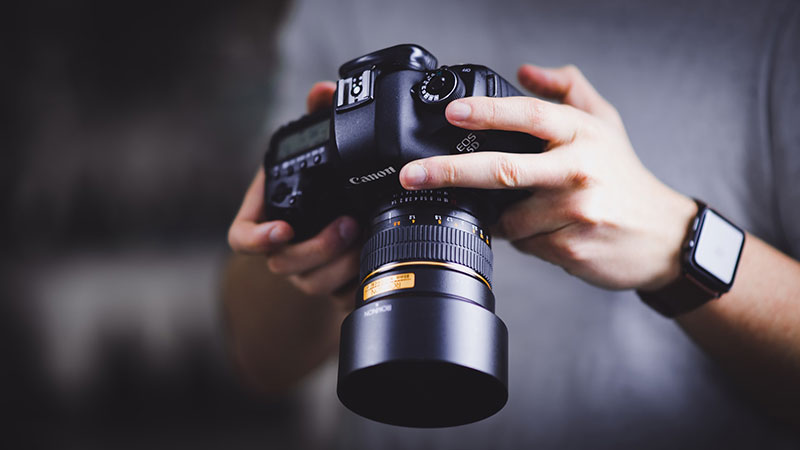 How To Grow Real Estate Photography Business? – The 7 Latest Techniques
Our 7 latest techniques provide you with the most essential information for how to grow my photography business. Besides, you can find information to how to start a real estate photography business or how to start a real estate photography business
1. Outstanding Portfolio
The most fundamental element to expanding your real estate photography business is to create an outstanding portfolio.
This digital storefront is the most incredible place for you to showcase your photography style. It highlights your best work.
Furthermore, the portfolio presents your expertise in real estate photography. They can be commercial real estate photography, residential real estate photography, aerial real estate photography, and architectural photography. The diverse category and high quality are two decisive factors to make your portfolio stand out from the competition.
Make sure that all of the work on your portfolio and professionally processed. It has a spotless beauty on both desktop and mobile.
On the other hand, the portfolio could feature a page, where you share your story and publish contact information so that visitors can reach out to you once they have potential jobs.
Furthermore, a page for visitors to refer to your pricing package is also handy. They can understand how much to charge for real estate photography.
2. Network And Cooperate
Network and cooperation are always fruitful for you to promote your brand name. Attending workshops, seminars, photo walks, and exhibits increases your chances to meet with potential clients.
Developing your relationship with other photographers is not come in handy for you to study their expertise but also gives you potential jobs in the future. Many photographers are ready to cooperate for them to scale their business. They need other trusty partners to support them once they are fully booked. So, let's always find potential partners through workshops and have your business card and flyer ready to share. Don't forget to make friends nicely and proactively in the new chances.
3. Utilize Social Networks Strategically
In the flat world, social networks have a tremendous impact on every factor in life. As a result, PR and marketing are dramatically altered to integrate with the ultra popularity of social media.
Nowadays, real estate social media posts greatly impact prospective home buyers' behavior. Utilizing social networking sites strategically increases your brand awareness. Your regular presence on social media also increases the engagement of viewers. However, remarkable advances in social media only go into effect if you use it wisely. Let's select the network, where you get high exposure with prospective customers. Besides, don't forget to take advantage of trends, and hashtags to expand your reach.
Last but not least, time to post and your responsiveness are crucial for your content to appear with many viewers many times.
4. Referral
Referral seems simple yet effective. Word-of-mouth marketing is more powerful and effective than your advertisement. Your quality and excellent customer service are decisive to make your customers go further with you and introduce you to other ones.
Working with one referral from your existing customers is easier and more convenient for you to close the deal with them. Don't be shy to ask your customer to introduce you to others. Your respectful customer also wants you to be successful. To motivate them in referring you to other ones, you can create a referral program, in which your customers get commissions, discounts, or freebies.
5. Excellent Customer Service
In real estate photography outsourcing, excellent customer service is indicated through punctuality, and consulting customers about premium services like virtual 3D Home tours, aerial photography, or virtual staging to showcase the property's appearance nicest.
Your professionalism, experiences, and enthusiasm are critical for you to be impressed with customers.
6. Learn From Competitors
The competitors' accomplishments through networking, marketing, and photography are always helpful for your career. Checking the top-ranked listing and analyzing how better they are in comparison to the other listings allow you to get insight into the market trends.
7. Educate Potential Customers
The final technique of educating potential customers allows you to be close to them. Instead of showing a pricelist, you provide them with valuable information about the gear you use for real estate photography. You show them how skillful you are in terms of "how to photograph real estate" with your perfect gear. Try to show artistic eyes through the selection of composition and staging to enhance the home values successfully.
Furthermore, you can enthusiastically speak to them about your successful projects and show your professionalism and values to have those listings quickly sold out.
Your above presentations are much more impressive and inspiring to the listeners. It makes you stand out from the crowds.
Final Thoughts
Through the post How To Grow Real Estate Photography Business, it is easier to realize that the above 7 tricks are very simple and easy for all real estate photographers to practice. These tips are true in every business field.
All these factors are equally important so it is hard to lean on some of them to boost your business. In our point of view, the type of your customers highly determines how you can market your business.
Thank you for reading!
Related Posts: